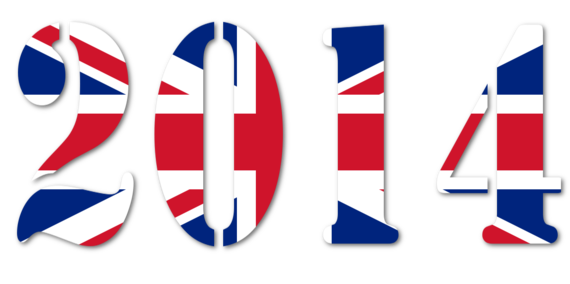 Last year, I tipped my hat to five British poets, each with a unique voice and strong commitment to writing, whose reputations had not yet transcended national borders. Since that time, they all have gone on to win awards, bring out new books, and publish widely.
This year, I bring another taste of some of the most interesting and exciting poets I have been discovering in the UK. Some have published, many have won awards, a few are just becoming known on this side of the pond. Each has something wonderful to offer to lovers of poetry. Incidentally, they all also have some connection to London, which is the literary haunt I am getting to know best.
London-born Mona Arshi trained as a human rights lawyer before turning to poetry. She writes vivid, sensuous poems of careful observation. She also turns her keen perceptions to social matters, bringing humour and pathos to domestic scenes. Whatever the topic, this poet's senses fire on all cylinders.
Chris Jackson also trained first as a lawyer, then as a journalist, before taking up both poetry and prose. A romantic at heart, his work takes on ambitious themes with vigour. His debut pamphlet The Gallery depicts Shakespeare's seven ages of man (from Jacque's monologue in As You Like It) as a picture gallery with seven rooms.
Samantha Jackson (no relation to the above) writes clear, sure-footed poems about childhood, motherhood, the exotic and the everyday. An inheritor of Plath and Olds, she uncovers the intense and unusual brimming under the pellucid surface of the mundane, her own straightforward language bristling with matters deeply felt.
Chris McCabe writes poetry that puts the music of everyday speech first, sweeping up matters contemporary, ironic, profound and downright funny in language you want to get your mouth around. Voracious, incisive, encompassing and always fresh, Chris breathes life back into the English language for us all.
It seems Claire Trévien cannot do enough for poetry. Online reviews editor and voracious collaborator (from retro photographs to perfumes), she recently took up the challenge to write 100 poems in a day to raise money for charity and awareness about domestic violence. Her poems are deliciously quirky and deft, her debut collection The Shipwrecked House earning a rightful place on the Guardian's First Book Award long list earlier this year.
So, there you have it. Five promising young poets living and working in and around London who are invigorating language, cheering up our commutes, and keeping us company in the bath. I must again point out that for each poet I mention, there are many more who are equally persistent, energetic and talented. These are the five that stood out to me this year.
My hope is that you will follow them -- in print, online and elsewhere -- not so much for their sakes as for yours. Here's to a 2014 brimming with smart, good poetry, on this side of the Atlantic and that.
Popular in the Community