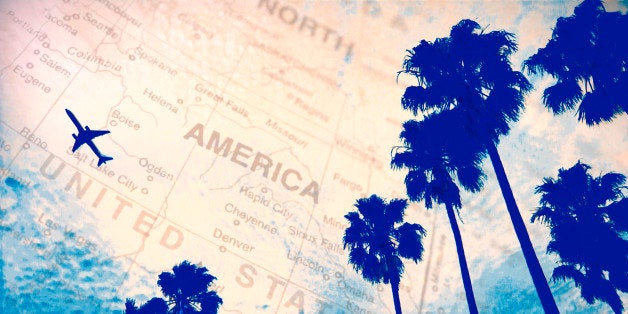 The surge of energy I feel everytime I'm at the airport is unbelievable. The luggage, the different faces, heck, even the extremely high priced snacks always make me excited at the prospect of taking off and being in a different country. It is always a new adventure full of possibility and promise. There's a magic about not knowing what could happen when you're on vacation -- a special kind of wonder that makes meeting new people and getting outside of your comfort zone thrilling.
However as much fun as traveling internationally is, there are lots of little things to take into account before you get to the airport. For those who aren't fortunate enough to have a jetsetting aunt to ask for travel tips or are more excited about researching the trip itself and not preparing beforehand, I pulled together five useful (and budget friendly) tips to check off your list before jumping on the plane.
Get your spending cash in order
Having cash on hand before your trip is always a smart thing to do. Aside from avoiding pesky bank fees (see my next tip to skirt this), having the country's local currency is always great for situations where a credit card isn't accepted. Nothing's worse than trying to catch a cab from the airport to find out that they only accept cash and then having to flag down an ATM that will charge you multiple fees on top of the conversion fee to get some money in your pocket. And don't think going to a currency exchange the day before for your travel cash will work either. Order your currency through your bank a week before or go to the currency exchange three days in advance as they may not have enough of the currency you need in stock day of.
Don't forget to charge it
Credit cards can be your best friend on an international trip except when it comes to bank transaction fees. To avoid getting charged, call your bank beforehand to see if they have any sister institutions in the country you're travelling to. And if you want to be extra thrifty, get a travel credit card. Even if you know your sister bank, they often will still charge you for converting the cash. Travel credit cards avoid that altogether and can provide some awesome travel perks!
Check out your international calling plan
Even though being far removed from your daily life is fun, it's still important to keep in touch. To avoid paying data overage charges or international calling rates, call your service provider beforehand to see what's include in your package. If you don't have a plan that is accommodating to international travel, look into other handy services and apps like Rebtel or Whatsapp. Rebtel let's you call your loved ones for unbelievably low rates and if you want to call someone at home but are lacking in the WiFi signal department, you can use their new Rebel Calling feature (WiFi free international calls) which is free for 2016. Whatsapp is also awesome for texting great photos of you on the beach to your friends to make them jealous.
Pull together your everyday essentials
This may sound simple but too often than not, people forget to pull together there everyday essentials for their upcoming trip. If you have a specific moisturizer, shampoo, or medication that you need to take, make a quick checklist of items. Other countries will have similar brands stocked in their respective markets but if you have a routine you like to keep and product you like to use, bring it! If not, you'll end up Googling alternatives in your destination of choice and running out to buy something you could have just packed in advance.
Check your passport and destination regulations
Whether it's for short term travel or an extended sabbatical, look into the entry requirements for the country you're travelling to. I often start to freak when I think I've forgotten my passport but what's worse is getting to the airport and finding out that you can't enter the country you're travelling to because you didn't realize you needed a specific visa. Even if your passport doesn't expire until two months after your trip, some countries won't let you in if your passport might expire within the next three months. Goodbye money used to book my flight, hotel and excursions! Avoid this and quickly check out the country requirements for your next trip.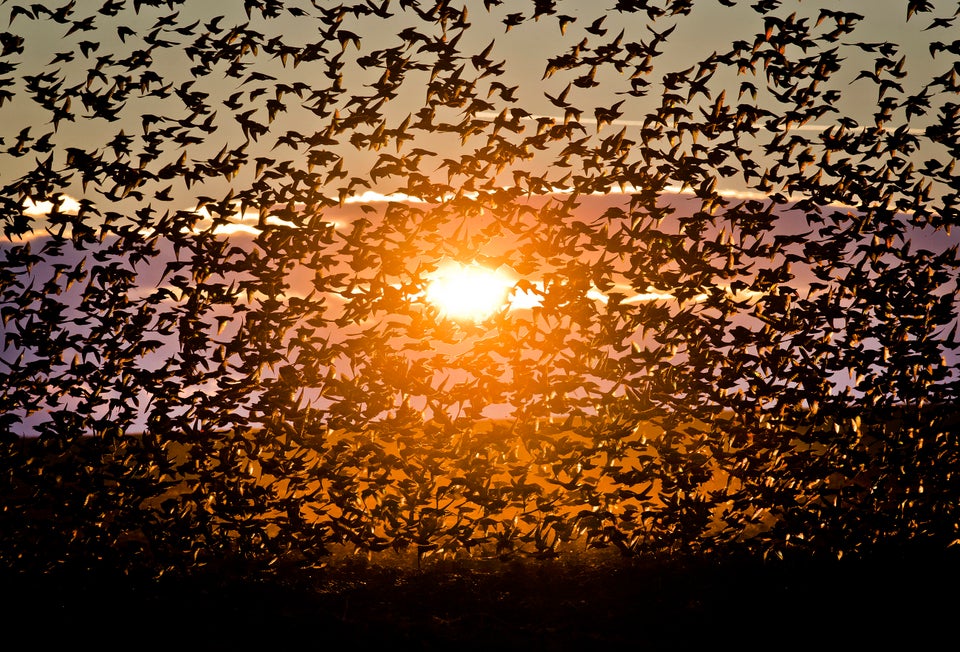 Stunning Images From Around The World