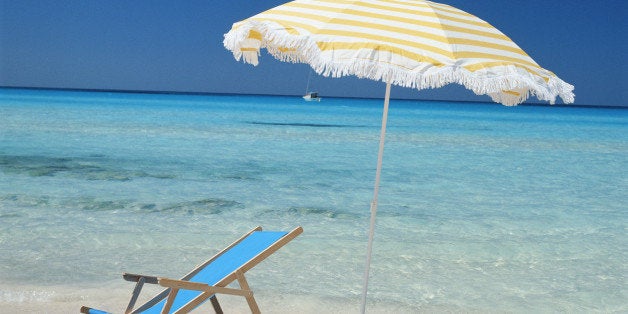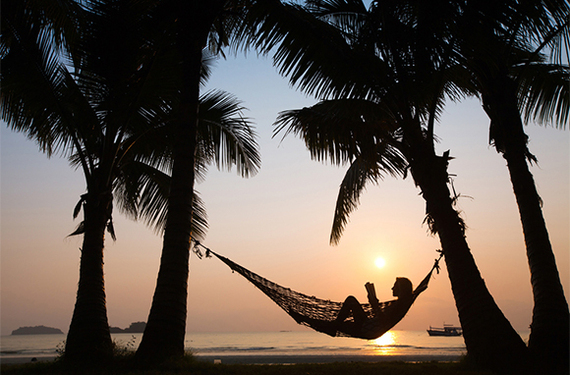 (Photo: Silhouette of Woman at Beachside Hammock via Shutterstock)
Most people only think they know the Caribbean. Geographically speaking, the true Caribbean expands all the way to destinations in Central and South America. Expand your thinking—and your vacation possibilities—by considering one of these lesser-known locales.
If getting away from it all is what you seek, then Big Corn island and its smaller cousin, Little Corn, are where you'll find it. These tiny English-speaking islands off the coast of Nicaragua don't have any mega resorts or traditional tourist trappings; Little Corn doesn't even have any cars.
What they do have is some serious snorkeling (the dive wreck of a Spanish galleon—cannons and anchors, in all its 400-year-old glory) is swimmable from the shore. Bring comfortable shoes, too, as these islands are ripe for jungle exploration.
Cruising aficionados have been enchanted with Roatan for years, and it's high time everyone else got in on the secret, too. Right in the path of the second-largest barrier reef system in the world, Roatan Island has everything you think of when you think of the Caribbean: resorts, beachside bungalows, a cruise port, and dive shops.
Once an English colony, Roatan locals speak English as well as their native Garifuna Creole. Hit the island's West End Village for some laid-back hippy vibes.
The Caribbean Sea extends as far south as the South American continent, where its crystal blue waters meet the sandy white shores of Cartagena. The vibrant Colombian city offers all the amenities of comparable Caribbean cities, including gorgeous beaches, a happening nightlife, and music everywhere.
Not-to-be-missed activities in Cartagena include the walled colonial city, the Spanish forts, and the many offshore islands good for day excursions. Enchanting and inspiring, it's said that Cartagena was the unnamed setting for Gabriel Garcia Marquez' masterpiece, Love in the Time of Cholera. Colombia's other coastal cities, Barranquilla and Santa Maria, are equally enchanting, albeit a bit quieter.
Geographically closer to Nicaragua's shores but actually a territory of Colombia, the island of San Andres has all the typical Caribbean features: palm trees for shade, coral reefs for underwater adventures, and a Creole culture to embrace—all surrounded by warm turquoise waters.
The coral island and its accompanying cays, reefs, and the sister islands that make up the rest of the archipelago (Providencia and Santa Catalina), is part of the Seaflower Biosphere Reserve—a UNESCO Biosphere Reserve that encompasses 10 percent of the Caribbean Sea.
Swim alongside schools of fish at the popular dive and snorkel spot La Piscinita ("little pool" in Spanish) on the west side of the island.
Tortuguero National Park, Costa Rica
It takes longer to get to Costa Rica's Caribbean Coast versus its Pacific Coast from the airport, and that's exactly why those in the know head to the Caribbean side.
In addition to the three most commonplace Caribbean F's (fishing, food, fun), tourists come to this side of the Costa Rica for the fourth F: fauna. Of special significance is Tortuguero National Park, 20 miles of which is a very active egg-laying nursery for four varieties of sea turtles.
From rainforests to beaches to lagoons, the 11 different types of habits found at Tortuguero National Park are also home to a large variety of animals, including caimans, three-toed sloths, several types of monkeys, and even jaguars.
The only thing missing you won't find on Costa Rica's Caribbean coast? Mega resorts and droves of tourists.
You Might Also Like:
Related
Before You Go
No. 1 Jade Mountain, St. Lucia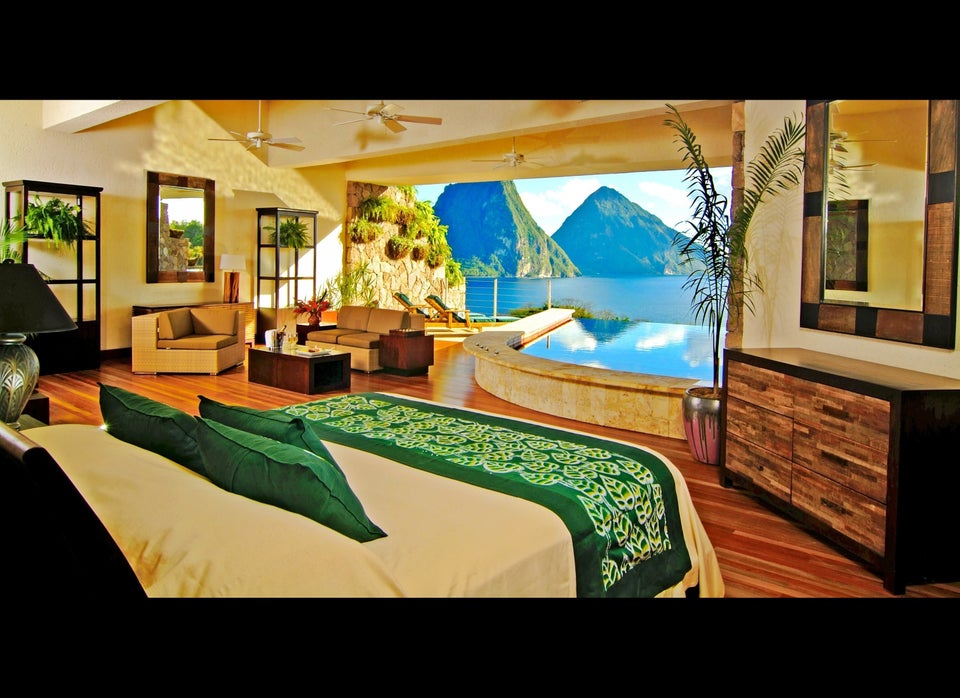 No. 2 Cap Maison, St. Lucia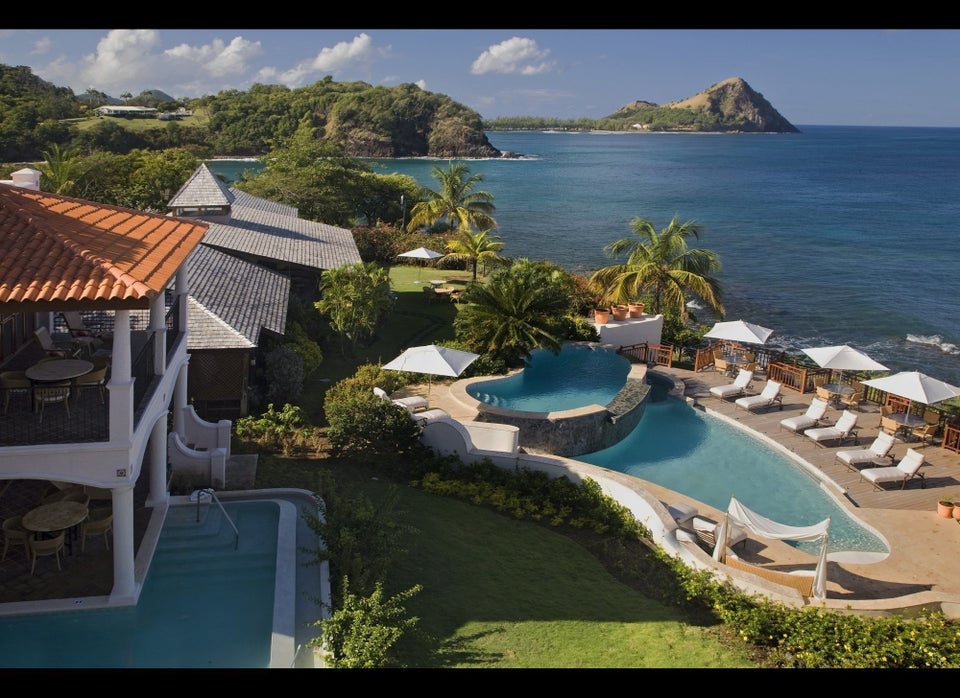 No. 3 Couples Sans Souci, St. Mary, Jamaica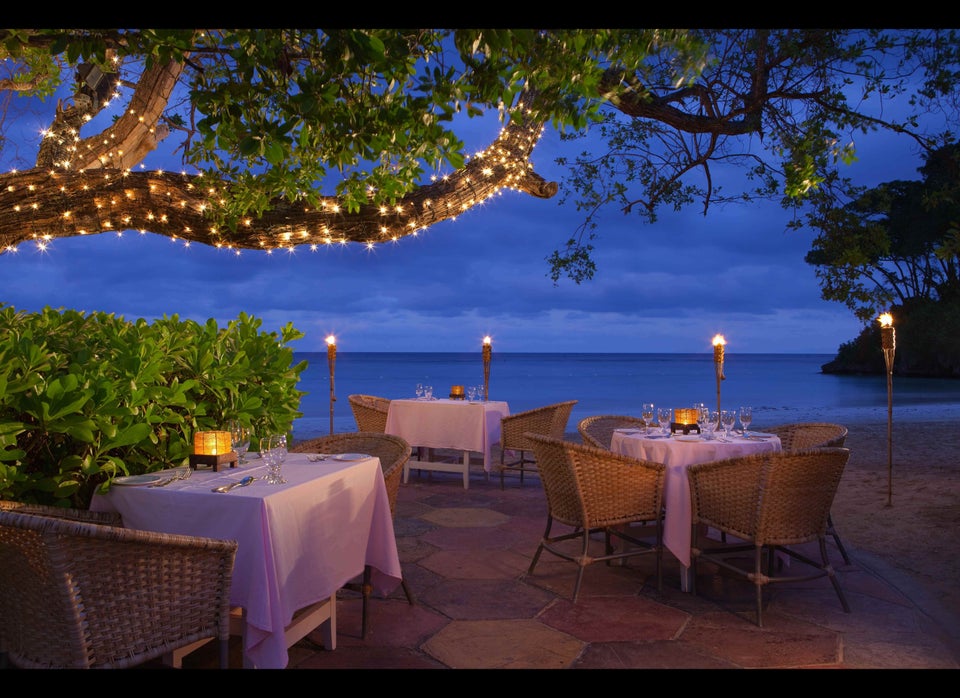 No. 4 Reefs Resort & Club, Bermuda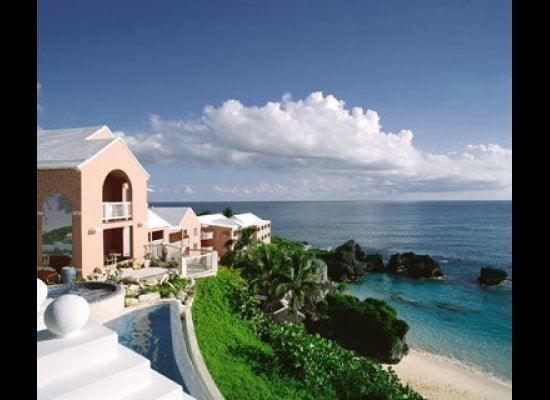 No. 5 Couples Tower Isle, St. Mary, Jamaica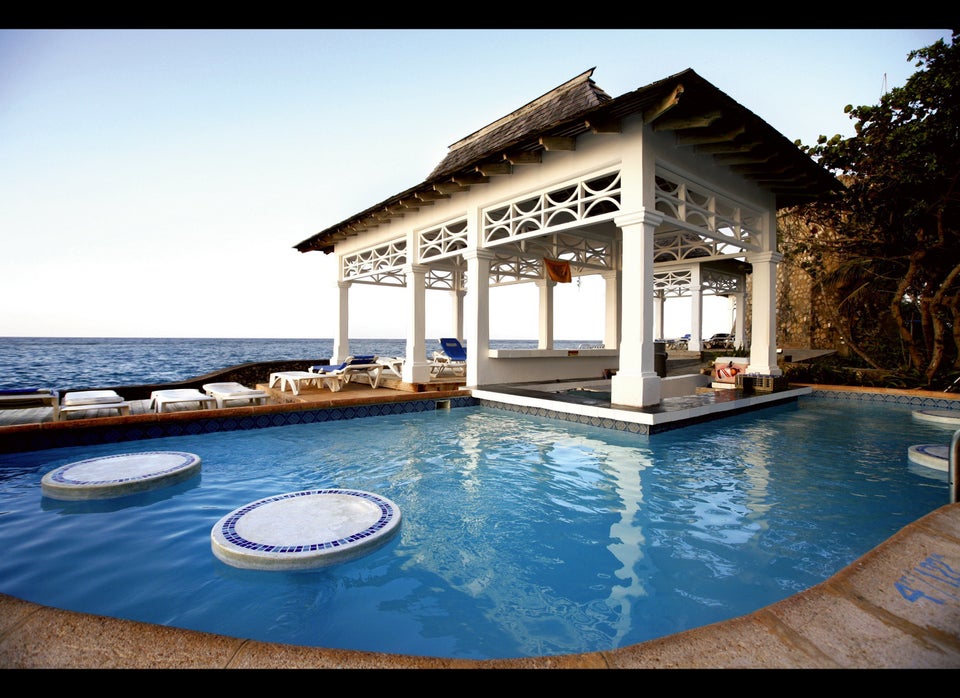 No. 6 Nisbet Plantation Beach Club, Nevis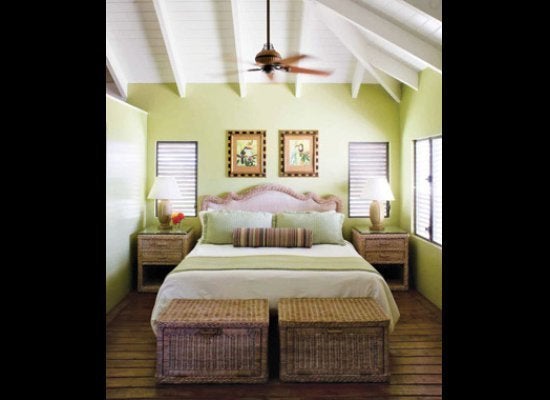 No. 7 Ladera Resort, St. Lucia