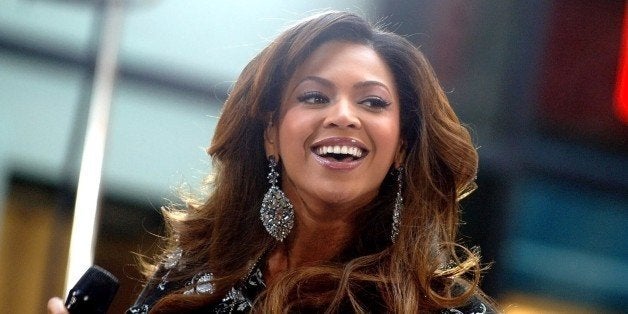 Celebrities in Hollywood--such as actors, pop stars, and musicians--as well as other famous figures in the public eye--such as politicians, best-selling authors and entrepreneurs--can offer our world a lot in terms of entertainment, but don't always serve as the best role models.
With scandals happening on a weekly, and even daily basis surrounding the majority of these figures, it's hard to pinpoint those who have actually had a positive aeffect on society, who we as college students can look up to.
While yes, Kim Kardashian's Keeping Up With The Kardashians reality program is entertaining to a lot of people, when you think about what she actually brings to the table, and why/how she even became famous in the first place, you'll most likely draw a blank.
Here is a list of five celebrities that we as college students should look up to as role models.
Widely recognized for her portrayal of Hermione Granger in the Harry Potter film series, her work for women's rights should definitely not go unnoticed.
She is known for promoting the importance of education for girls, and was also appointed a UN Women Goodwill Ambassador in July of 2014. The UN Women organization refers to the United Nations Entity for Gender Equality and the Empowerment of Women.
On September 20, 2014, Watson gave a speech on behalf of the UN Women at a special event for the HeForShe campaign, a campaign designed to promote the importance of the role of men in the gender equality movement that UN Women supports.
In her strong speech, Watson said, "Men--I would like to take this opportunity to extend your formal invitation. Gender equality is your issue too" and closed with the following words:
"We are struggling for a uniting word but the good news is we have a uniting movement. It is called HeForShe. I am inviting you to step forward, to be seen to speak up, to be the "he" for "she." And to ask yourself if not me, who? If not now, when?"
George Clooney is most known by us college students for his roles in films such as the Ocean's Eleven trilogy, The Descendants, and Up in the Air, but there is a lot more to Clooney than meets the eye.
Clooney is an avid supporter of gay rights; he is involved with the organization Not On Our Watch Project, which focuses on global attention and resources to prevent mass atrocities; he has advocated for change in Darfur, and was just recently honored for his legacy in film and humanitarianism at the 2015 Golden Globes Awards, where he took home a Lifetime Achievement Award.
While the pop star is often ridiculed for being overly sexual and promiscuous, here are just some of the reasons she should be considered a role model for college-age students.
Beyoncé has contributed to the Ban Bossy campaign, which utilizes the power of television and social media to encourage leadership among girls, and also has publicly considered herself a feminist.
In her track "Flawless," off of her fifth studio album Beyoncé (2013), she included a sample of Nigerian author Chimamanda Ngozi Adichie's speech from a TEDxEuston conference from the same year, including the following words:
"We raise girls to each other as competitors, not for jobs or for accomplishments, which I think can be a good thing, but for the attention of men. We teach girls that they cannot be sexual beings in the way that boys are. Feminist: the person who believes in the social, political, and economic equality of the sexes."
The actor is well known for his roles in films such as Titanic, Inception, The Great Gatsby and The Wolf of Wall Street, but in addition to acting in film, DiCaprio has also advocated for environmentalism, and considers himself a committed environmentalist.
In 2010, his environmental work earned him a nomination for the VH1 Do Something Award, powered by the New York-based organization Do Something, which empowers and inspires activism in our nation's youth.
He donated $1 million to relief efforts in Haiti after the 2010 earthquake, and $1 million to the Wildlife Conservation Society in 2010, as well as donated to the 2008 campaign of President Barack Obama, a firm supporter of environmentalism.
Aside from her role as Katniss Everdeen in the Hunger Games film series, Lawrence, by age 22, also won the Golden Globe Award for Best Actress for Silver Linings Playbook, as well as a Golden Globe for her supporting role in American Hustle.
Lawrence is also known for speaking out and being a role model to younger girls in regards to body image, noticing how it has affected some of her younger audiences.
Calling all HuffPost superfans!
Sign up for membership to become a founding member and help shape HuffPost's next chapter