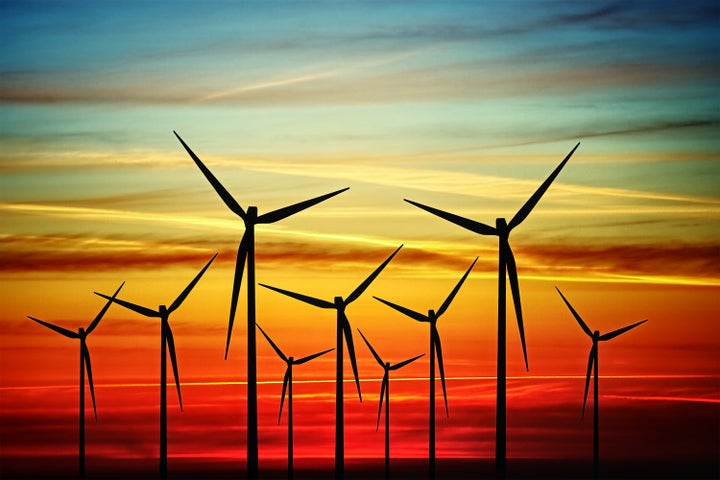 Renewable energy had another awesome year.
The amount of power that countries can produce using renewables jumped nearly 9 percent worldwide last year. That's the biggest one-year leap in renewable energy capacity ever, according to a report released Wednesday by REN21, a non-profit specializing in renewable energy policy.
The report looked at wind, solar and geothermal energy, as well as energy from biofuels, like sugarcane. It did not take nuclear energy or hydropower into account when calculating renewable energy capacity.
While the falling cost of solar and wind power drove the increase, renewables also got a bump from new investment by private companies and national governments, according to the report. Overall, investment in renewables hit $286 billion in 2015, up from $273 billion the previous year.
Wind and solar accounted for a majority of new renewable energy projects in 2015. The world's solar capacity has been growing steadily for a decade, and last year saw the biggest leap in new solar capacity ever, as this graph from REN21 shows: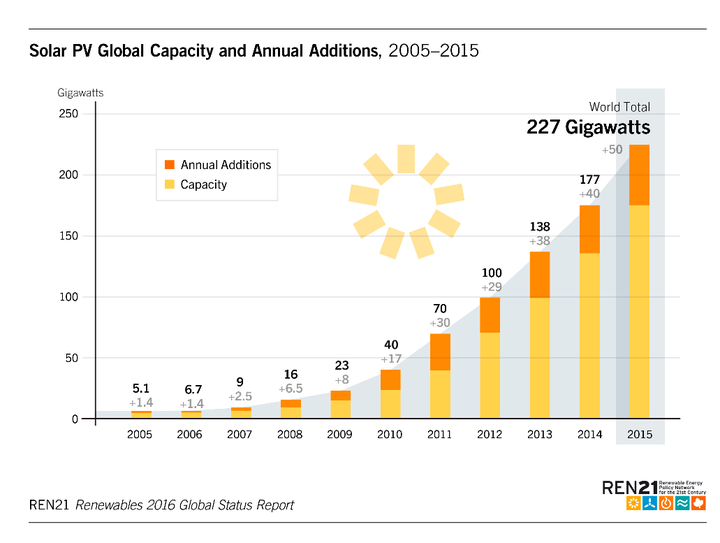 While European countries, like Germany and France, continue to generate a large share of the world's solar power last year, China, the U.S. and Japan led the world in new solar projects. China had a particularly strong year, adding over 15 gigawatts of solar capacity, vaulting the country past the U.S. as the world's leading producer of solar power.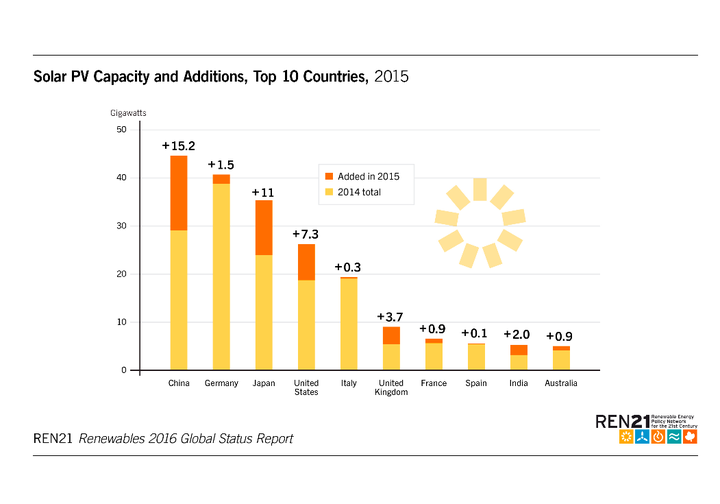 China also led the world in adding new wind capacity, according to the report. The country is now capable of generating roughly double what the second-biggest wind producer, the U.S., is able to churn out.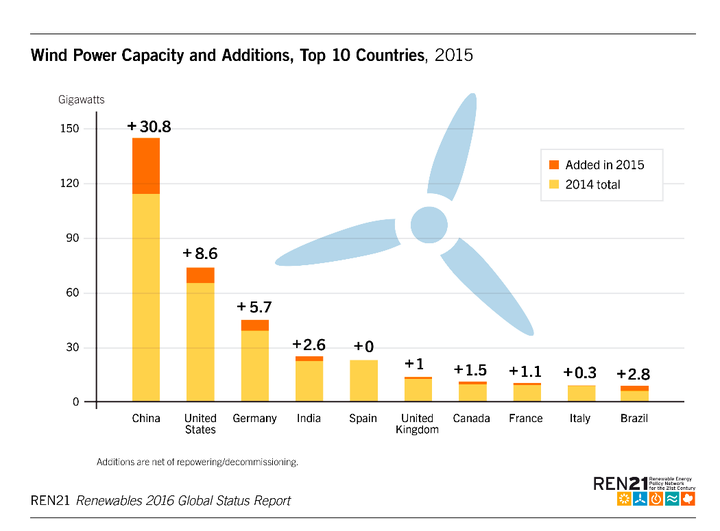 The growth in renewable energy has meant a huge jump in green jobs, too. The world added over 8 million green jobs last year, a 5 percent increase from 2014. The vast majority were in the solar and wind industries.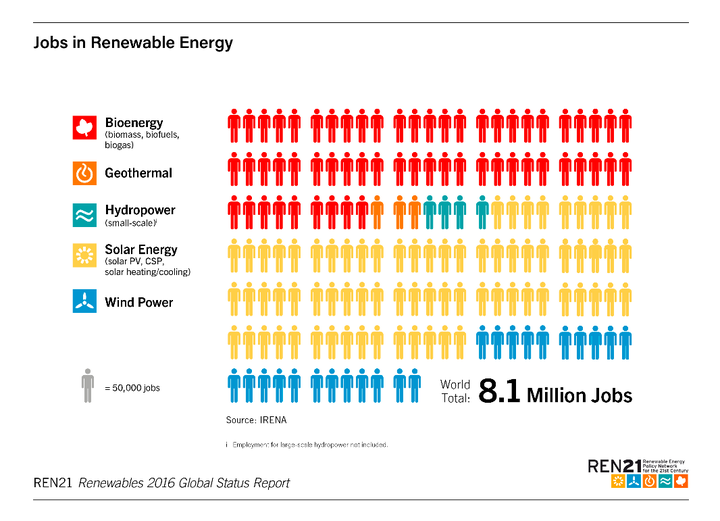 For the first time ever, developing countries spent more on renewable energy projects in 2015 than developed nations, the report stated.
"It clearly shows that the costs have come down so much that the emerging economies are now really focussing on renewables," Christine Lins, executive secretary of REN21, told the BBC.
"They are the ones with the biggest increases in energy demand," addedLins, "and the fact that we had this turning point really shows the business case -- and that is really a remarkable development."
Developing countries, like Bangladesh and Tanzania, are also leading the way in small-scale renewable energy projects, like solar home systems.