 Whether it's a giant print of van Gogh's "Starry Night" or a limited-edition map of Manhattan circa 1802, some of your most treasured wall decorations may not fit into a standard frame. Custom framing can get pricey ($100-$500 is normal), so you may have a few oddly shaped pieces of art that have been banished to the storage closet.
No longer, we say! It's high time to proudly display your misfit art. Try one of these alternatives: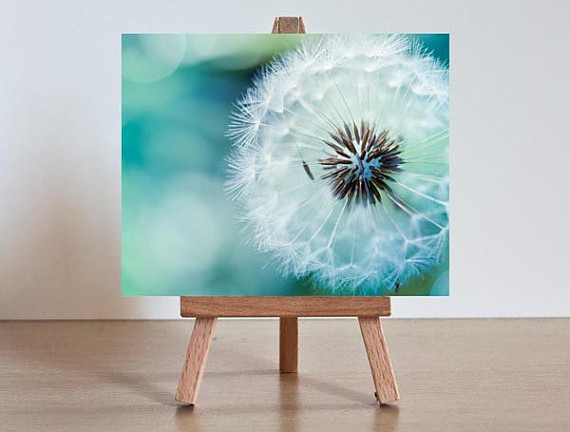 1. Magnets
Magnets are more than just an organizational tool -- they're also an easy way to display your artwork without damaging it. This approach works best for lightweight prints and photographs. Glue small magnets to the back of thumbtacks, place your thumbtacks where you want to hang your photos and then place another small magnet overtop of the print.
2. Hangers
Yes, that's right -- hangers! Wooden pant-hangers are perfect for holding prints or posters. To avoid any damage or creasing, place a small piece of foam between the print and the clasps. If you want your poster to hang taut against the wall, clip a hanger to the bottom, too. Hang them in a straight line, or mix it up for an eclectic display. If you want to get really eclectic, try spray painting the hangers or scouring your local flea market for some vintage options!
3. Clipboards
Think of this idea as a real-life Pinterest board. Not only can clipboards be rearranged with ease, they come in a slew of colors and an array of sizes. If you have kids, this is a great solution for showcasing their art skills. Plus, it only takes a few seconds to switch out pictures when the next masterpiece arrives from art class!
4. Easels
If you don't mind your art being off the wall, prop it up on an easel. Easels are a great way to display larger pieces and canvases because they can support a lot of weight and hold unusual shapes. Wood easels aren't that cheap, so opt for aluminum if you're trying to cut costs.
5. Lean It
If you have an unframed canvas or a matted print, leaning them along a shelf or the floor is a great option. Leaning art instead of hanging it allows for flexibility and adds some dimension to your room. (Décor secret: Leaning large pieces of art is also an easy way to hide ugly wall outlets or cords.)