Founded in 2011, The Coveteur began as a passion project exploring the homes and closets of global celebrities and tastemakers. It is The Coveteur's beautifully curated and editorialized photography, with an emphasis on highly personalized style and the use of fashion trends as inspiration for all aspects of life that has defined its sought-after signature look.
From adding a little sparkle with your family heirlooms to decorating your space with the latest designer must-haves, for a quick home update, turn your cast-off accessories into a standout décor pieces with these five simple and chic ideas to dress your home inspired by The Coveteur.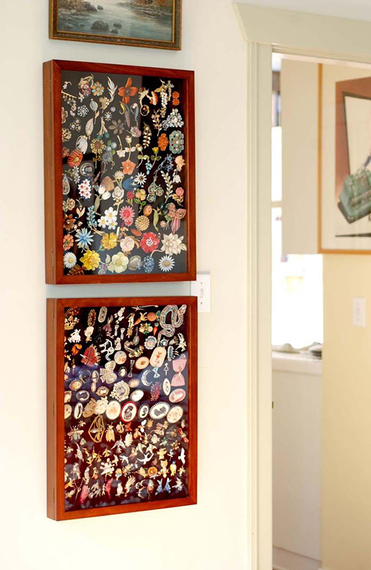 Photo courtesy Pinterest
Add a little sparkle to your home by framing out your favourite jewelry pieces. By using a standard shadow box frame you can easily execute this look on your own. Choose either to group some of your favourite pieces together or use one standout piece like an oversized costume necklace to make a bold statement. This is the perfect way to show off and enjoy some of your beautiful family heirlooms that you would not normally be able to wear on a daily basis.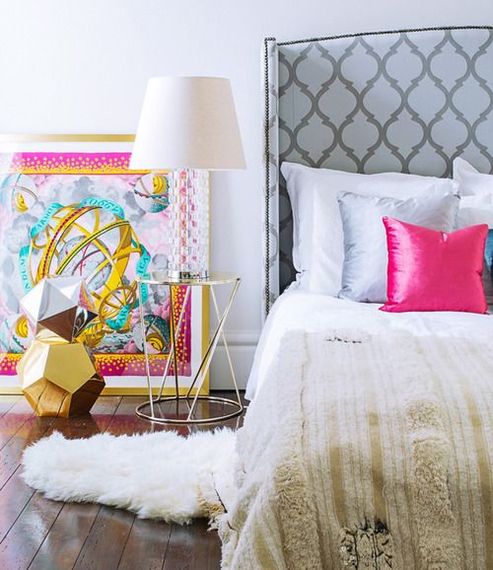 Photo courtesy Pinterest
Silk scarves are one of the more inexpensive things you can find in a vintage shop, it is easier then you'd expect to find a stunning designer print for less than $10. At one point in time silk scarves were the epitome of class and sophistication and you'll be blown away at the craftsmanship and artisanal talent that went into designing the artful prints. Invest in having the scarf dry-cleaned and professionally framed for the best results.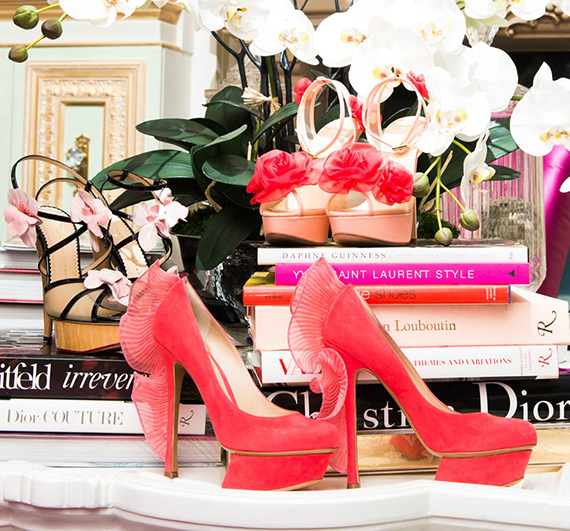 Photo courtesy The Coveteur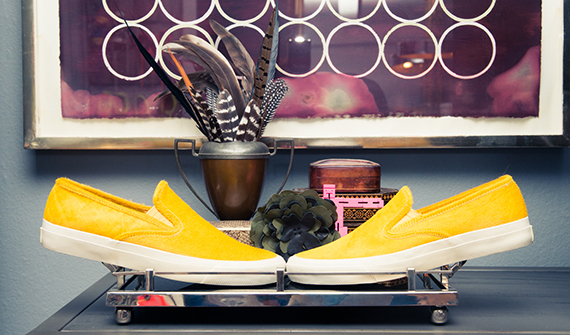 Photo courtesy The Coveteur
Whoever said shoes were just for your feet was wrong. Steal some styling advice straight from the The Coveteur and use your favourite drool-worthy party shoes to decorate your space and add a little unexpected visual interest to your bookcases and displays. Focus on featuring one or two standout pairs to avoid your space looking like one large walk-in closet.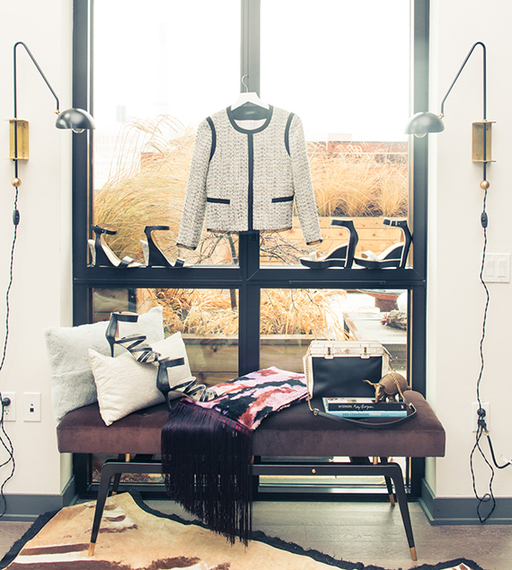 Photo courtesy The Coveteur
Use Your Scarf as Throw or Runner
Everyone owns a great oversized pashmina or scarf, simply drape the scarf as you would a table runner or throw blanket and voila! This is a quick and affordable way to update your home décor in just seconds, perfect for dressing your home for guests without using conventional party décor.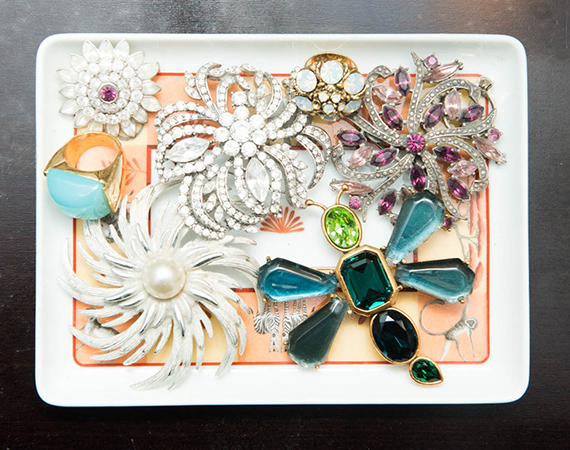 Photo courtesy The Coveteur
Use Display Trays To Create Vignettes
Use vintage-inspired trays and ashtrays to display your treasured accessories, creating personalized vignettes that would look perfect in any room of your home.