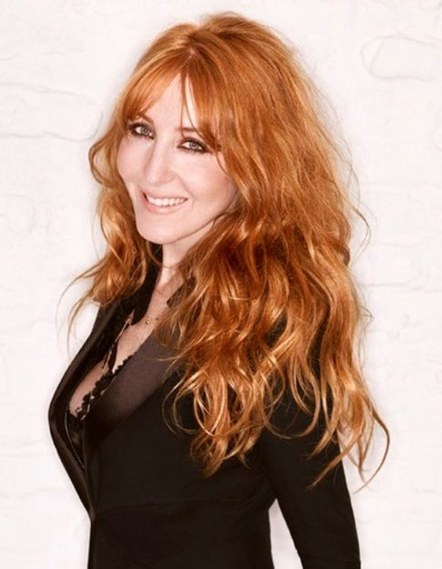 , celebrity makeup artist whose client list includes Kate Moss, Amal Clooney, Blake Lively, Rihanna, Kim Kardashian and Jennifer Aniston, made a public appearance in Dallas to celebrate the Texas launch of her namesake collection.

After the launch celebration, I caught up with Charlotte to find out a little more about her line, the infamous 'Charlotte's Magic Cream', her five minute beauty tips and much more. Here's what I learned:
What's different about your product line?
Charlotte Tilbury: Through-out my 20 years as a Make-Up Artist I had done creative product development for many high-end brands (including Helena Rubenstein, Mac, Armani, MyFace) I've worked with the best VIP formulas before they come to market & get sent blue-sky formulas years before they come to market. And I'm always striving to find better - I won't launch a product unless it works better and is easier to use than what is out there: eg - I had never found a foundation that I fell in love with (I use concealers mixed with creams).

What really drives me is sharing the power of make-up with every women - Beauty is NOT AN EXCLUSIVE CLUB. There are no unattractive women, just some that don't know they can be beautiful - they don't understand the POWER OF MAKE-UP. I was shocked to find out that 50% of women do not engage with make-up. The reasons are:

· They don't know how to use it
· They don't know what suits them
· They don't have the time

Even as a professional make-up artist I walk onto the beauty floor and want to run in the opposite direction. There are so many choices and so little direction, help and problem-solving. I wanted to set my brand apart from this. It's time-saving, off-the-peg, fool-proof, ready-made makeup. I simply poured all of my backstage secrets, tips and tricks into an easy-to-use, easy-to-choose format.

Tell me about 'Charlotte's Magic Cream' - what is and how does it work?
CT: I have been mixing my own Magic Cream for the past 20 years, and now work with the best skincare laboratories in Switzerland to produce it. Models and celebrities were coming to me backstage with tired, dehydrated skin so I created my now infamous moisturizer to flood their skin with moisture and give them instant dewy luminosity. It's like a push-up bra in a jar and a comfort blanket for tired skin. It contains Bio-Nymph Peptide Complex to stimulate collagen production and to reduce wrinkles and lift. Sodium Hyaluronate (hyaluronic acid) plumps skin with moisture, and a mix of Rose Hip Oil, Camellia Oil & Vitamin E transforms dull skin into luminous, mirror-shine skin. Damask Rose Water stimulates skin regeneration. Frangipani, a symbol of eternity dating back to the Ancient Egyptians, soothes and purifies the skin. SPF15 and anti-UVA filter to protect the skin from year-round ageing. And a little bit of MAGIC, of course - always keep the mystery alive...

If a person only has five minutes to pull their makeup look together, what should they focus on to look amazing in a flash?
CT: I'm all about minute makeup - most women are so time-poor that you need makeup to be easy and quick to use. My Beach Sticks & Filmstars on the Go are part of my minute makeup range. Simply swipe on the Beach Stick on your lips and cheeks and blend with your fingers for a fresh, dewy pop of colour. Filmstars On The Go, are made up of a two-minute, two-step palette for instantly irresistible Filmstar glamour. You can look dewy, sunkissed and sexy in seconds - five combinations of creamy lip-to-cheek colours are paired with their perfect molten metal eye shadow partner.

What's in your personal makeup bag?
CT: My makeup bag is packed with my current line as well as new formulas that I'm trialling. It's hard to pick must-haves but I never go anywhere without my transformation duo, Magic Cream & Wonderglow. Magic Cream floods the skin with moisture and gives you the perfect canvas for makeup. Wonderglow is Gisele-in-a-Jar - it has breakthrough Fluorescent Core technology which re-emits natural light through the skin for a lit from within effect.

I always wear my signature Dolce Vita look - it's inspired by Mediterranean beauties like Sophia Loren, Penelope Cruz and Monica Bellucci. The palette is a combination of molten copper, chocolate and bronze shades which suit and enhance all eye colours and skintones. For daytime, I use the Prime, Enhance and Smoke shade to create a sexy, sultry eye that complements my green eyes. In the evening, I dial this up with the Pop shade which adds a touch of shimmer. This is paired K.I.S.S.I.N.G. in Penelope Pink, a pale nude beige shade which I created specifically for Penelope Cruz, based on the custom colour I used to mix for her.

What's next for the Charlotte Tilbury makeup and skincare collection?
CT: There are lots of exciting things in the pipeline; new formulations, exciting shades and a collaboration - you'll have to wait and see!
Click through some of my must-have items from the Charlotte Tilbury collection: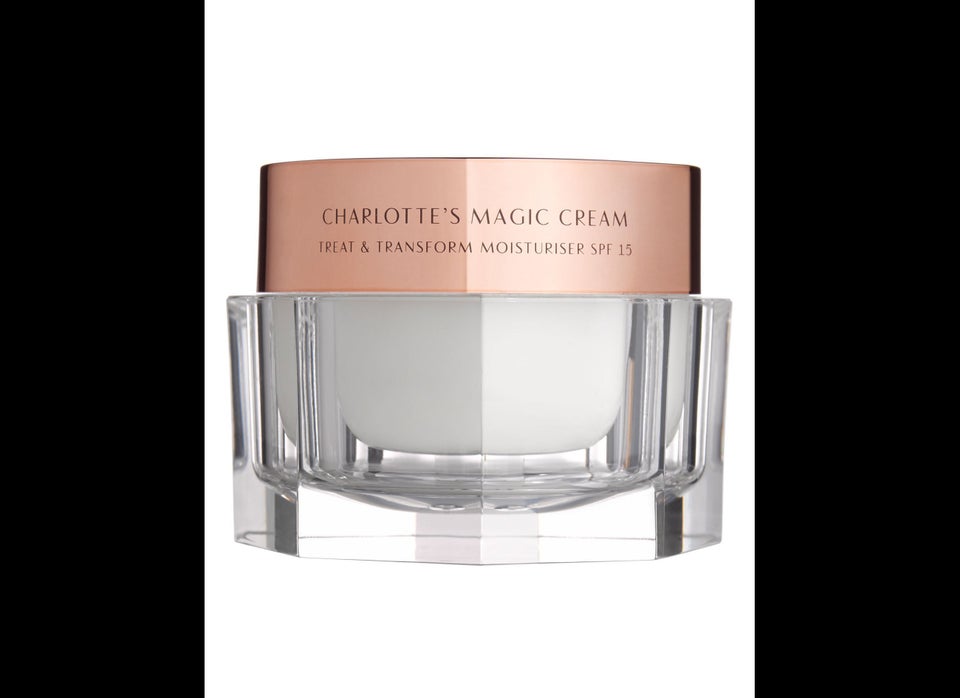 My Must-Have Picks
Related