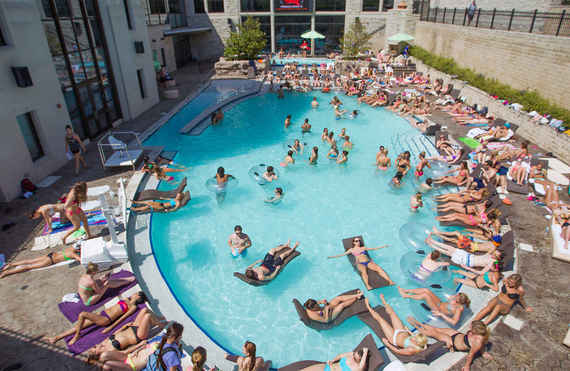 Credit: University of Missouri
College admissions are competitive. Not only are students willing to shiv their best friend if it helps get them on the wait-list at Duke, but colleges have entered a no-holds-barred amenities arms race in an insane attempt to lure the best and brightest to campus.
The unfortunate result: An onslaught of ridiculous, resort-quality perks that have pampered high school kids conveniently forgetting that the most popular major at the college they're about to enroll in is agriculture. Here are five of the most outlandish.

Credit: Facebook user Mont Ripley
Michigan Technological University - Houghton, Michigan
Major in poli sci, minor in shredding the gnar: MTU actually boasts a real-life ski resort on campus. Sure, it's a Michigan ski resort, but it's a ski hill nonetheless. Basically free for students, Mont Ripley (one of the snowiest "mountains" in the country) offers 112 acres of ski terrain, 24 runs, and two chairlifts.
South Dakota State - Brookings, South Dakota
Run by the college's Dairy Science Department, the dairy bar at SDS goes through about "18,000 pounds" (or around 2,093 gallons, if you're not a dairy farmer) of milk a week. Students make and sell over 60 ice cream flavors (some of the best in the state, according to the Food Network), and claim to have invented Cookies n' Cream in 1979.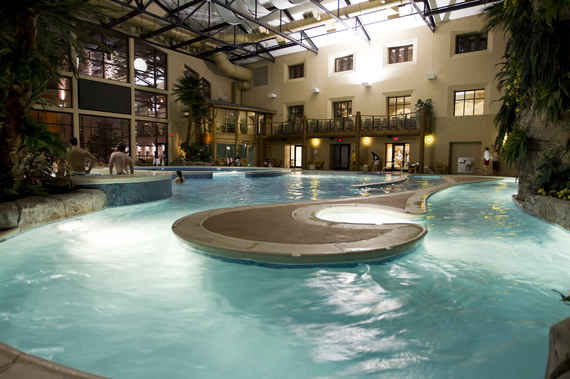 Credit: University of Missouri
A lazy river and beach club
University of Missouri -- Columbia, Missouri
Sports Illustrated named Mizzou's rec center the best in the country -- no surprise, considering the 293,000sqft gym cost $50 million to build and offers students a palm tree-shaded lazy river with a waterfall, over 100 cardio machines, and the resort-quality "Tiger Grotto," complete with whirlpool, sauna, and hot tub. Oh yeah, there's also an "on-campus beach club" called Truman's Pond. Dear Lord.
High Point University - High Point, North Carolina
Every date's a cheap one at High Point, where, in addition to the on-campus movie theater (that shows first-run features) with complimentary snacks, roaming ice cream truck, and multiple swimming pools/hot tubs dotting the pristine campus, this North Carolina school boasts its own fancy steak house -- as in "no-jeans-allowed" fancy -- at which students indulge in a weekly three-course meal of filet mignon, seared duck breast, etc. Yep, with their dining points.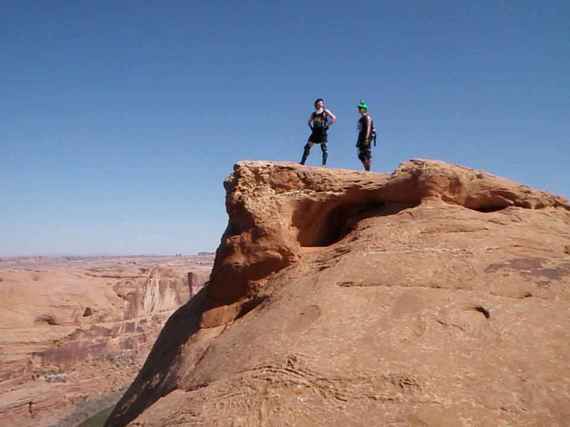 Credit: Facebook user WWU Outdoor Center
Western Washington University -- Bellingham, Washington
Prefer hiking to hangovers? An outdoorsman's paradise, WWU runs its own Outdoor Center for students, faculty, staff, and alumni; in addition to a bike repair shop, there's also a rental center that loans out everything from ice picks to sleeping bags, as well as organizes kayaking, rock climbing, and skiing excursions.
Related
Popular in the Community