When I first moved to O'ahu, I really had no idea what I was getting into. Of course, I dreamed of endless beach days, with a mai tai in hand, and surf lessons on the beautiful turquoise waves. As I have grown and made this island my home, I have learned that Hawai'i is so much more than beaches, fruity cocktails and surf competitions. It is a chain of islands rich in history and culture, a community with no racial majority and a constant source of beauty and inspiration.
One of the first things I noticed as I spread my roots here was the constant natural beauty that surrounded me. As I explored more, I couldn't help but notice the environmental issues that stemmed from increases in human and animal population -- littering and invasive species among them. Since, I have made it my mission to help protect Hawai'i's environment by picking up litter, recycling and carpooling -- and I'm not the only one!
These companies have sustainability at the forefront of their business models, making Hawai'i (and beyond!) a better place to live.
Alohas Sandals
Alohas Sandals brings together modern style and lively colors with the same high standards of quality that were used by past generations. Alohas are inspired by the Hawaiian lifestyle, taking care of the aina (land), living in a sustainable way, and spreading the aloha. Determined to make the world a better place, Alohas soles are made of completely recyclable material, no boxes are used for packaging and a percentage of every sandal sold goes to their Step-By-Step program. Step-By-Step, designed to partner with non profit organizations to raise awareness about social concerns, held their first event in April 2015 with a clean-up at Kailua Beach Park.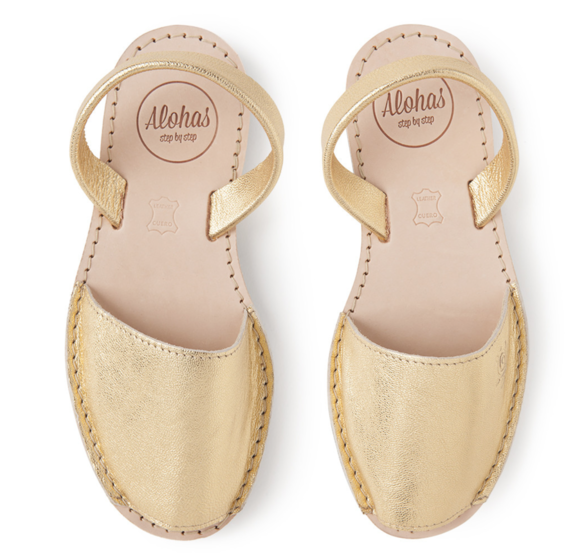 Everything Is Jake
Nick Kuchar, the brains behind the company, grew up drawing & surfing in Florida. After graduating from Auburn with a degree in industrial design, he brought his talents to the island of O'ahu. Nick's art is inspired by the early days of surfing & beach culture, including the vintage color palette, typography & nostalgia that goes along with it. His phone cases are printed on recycled material a portion of each sale helps charities in Hawaii, such as the IHS Shelter in Honolulu and the Kokua Foundation. IHS, The Institute for Human Services, Inc., is a comprehensive social services agency working to prevent and end homelessness in Hawai'i. The Kokua Hawai'i Foundation is a non-profit organization that supports environmental education in the schools and communities of Hawai'i.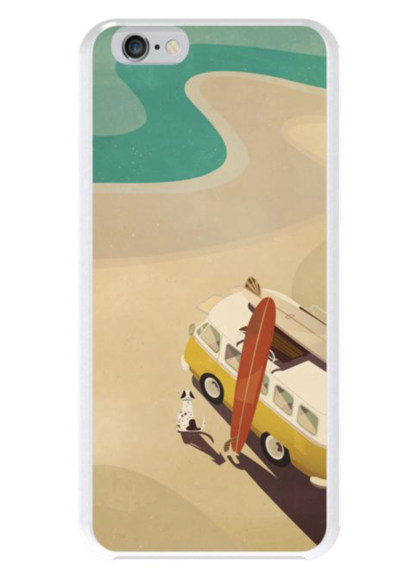 Phone Cases
Kona Natural Soap Company
Kona Natural Soap Company aims to bring a little "aloha" to everyone by creating an all-natural product using some of the most exotic ingredients available in Hawai'i. The combination of olive oil, palm kernel oil, coconut oil, Hawaiian Kukui Nut oil, and natural Hawaiian rain water, along with natural essential oil scents helps to create a bar of soap rich in emollients that help to soften your skin. In a continuing commitment to the 'aina and environment, customers have the option of "going green" upon checkout. Instead of a traditional box, Kona Soap wraps packages in recycled paper with tropical raffia. The bonus? Customers who choose to go green get a discount!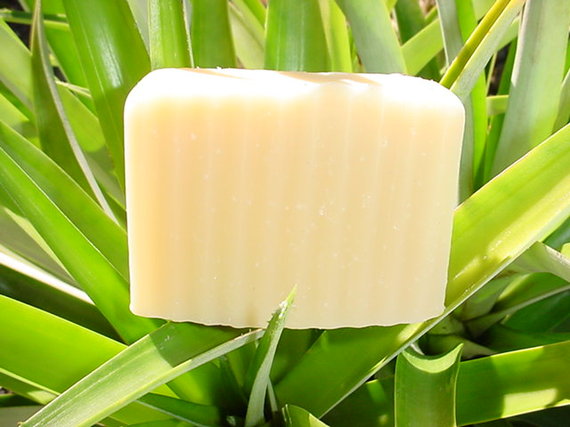 Soap
Monkeypod Jam
Aletha Thomas, a former schoolteacher, launched Monkeypod Jam in 2010, when she was placed on furlough. Each furlough Friday, Aletha would pull out her French copper pot and make jams and jellies using ripe Kauai fruit. With each batch, she was preserving the season's harvest while also preserving childhood memories of her grandmas, both of whom she remembers making jams on the farm. Today, Monkeypod Jam works with more than 25 farmers to create 55 seasonal preserves, using only fruit from Kauai and deeply committed to local agriculture. Aletha offers samples on EcoTensil spoons, a 100% paper product that completely decomposes in one week, and glass jar recycling program for customers to bring back empty jars for a $1.00 discount.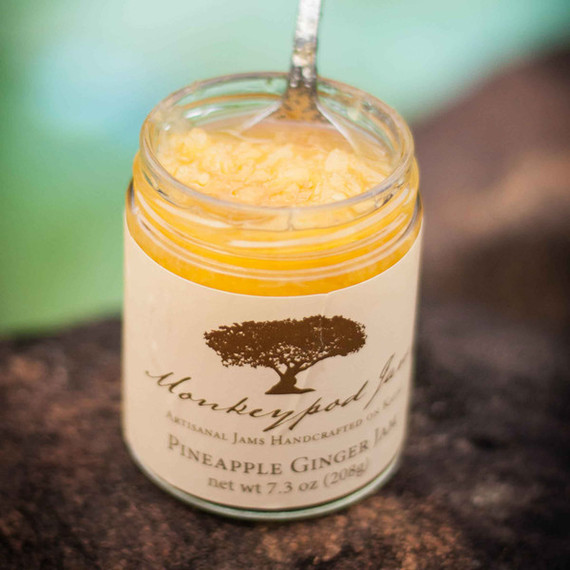 Jam
Wrappily
Sara Smith, founder of Wrappily, made it her mission to "green-up" giving after she found out that 4 million tons of waste is attributed to gift wrap every year. She completely re-thought traditional gift wrap to come up with a more sustainable solution: something that is printed locally and 100% recyclable and compostable. "I turned to neighborhood newspaper presses to print great patterns on a bright, premium grade newsprint using soy-based inks," she said. Wrappily's uncoated paper is decidedly fresh, and their bright, reversible patterns wrap a great gift--and not at the expense of the environment! In April 2015. Wrappily hosted an open call to designers to submit patterns inspired by nature, which were then voted on by the local community in honor of Earth Day.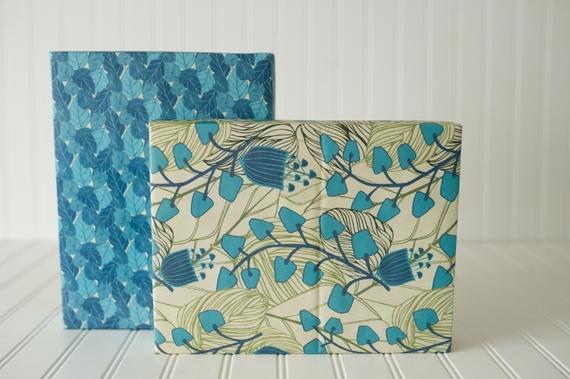 Wrapping Paper
Calling all HuffPost superfans!
Sign up for membership to become a founding member and help shape HuffPost's next chapter