I'm a firm believer that we can't depend only on our politicians and heads of state to improve our world. It's up to civilians -- you and me -- and the businesses we create and buy from, to actually advance the public good in the world that we all share.
When it comes to private sector businesses, I am convinced we'd get to a safer and more successful state faster if:
1. Every company that existed would bake a social purpose into their corporate actions in ways that are authentic to their heritage. Richard Branson calls this "Capitalism 24,902," the number standing for the earth's circumference in miles and the concept referring to how companies need to step up to treat people and the planet right in their everyday business.
2. We get more females into top corporate leadership positions and balance out the now less than 20 percent rate. It's not just about being right, it's also about being better. The Committee for Economic Development published a report last year urging companies to expand opportunities for women, citing research that suggests that more diverse leadership groups reach better decisions.
Yes, capitalism creates successful communities, but doing business has to be about much more than making money. The 3 P's of Sustainability (that's people, planet and profit) remind us to build an internal social structure that is beneficial on all sides and be conscious about how we are contributing to our environment while achieving economic impact. It may take some time to train our mindsets, but it IS possible! Here are five companies whose core values have been built around this triple bottom line. I hope that their efforts ignite you to incorporate social good into your business plan.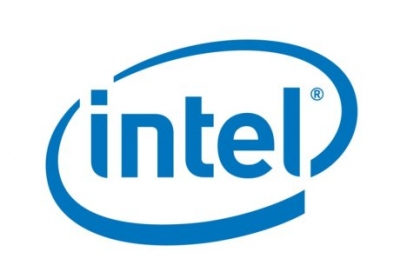 1. INTEL
The Cause: Intel Corporation's Intel Foundation develops programs to target four core efforts: fostering innovation in STEM education, empowering girls and women, inspiring underserved youth and engaging with communities. Their goal, to make opportunity accessible worldwide, is fueled by their social innovation focus. Intel Foundation provides stability and support to the communities where their employees live and work so that their employees can plant seeds of restoration, growth and empowerment in the people that need a hand up to pursue their potential. Intel Corporation is also the founding strategic partner for the 10x10 global action campaign to improve girl's education and advocate for equality.
The Woman: As vice president at Intel Corporation and president of the Intel Foundation, Shelly Esque has led Intel's Corporate Social Responsibility, environmental sustainability, community, foundation and government relation efforts worldwide for over 15 years in more than 35 countries. By participating in the Clinton Global Initiative, the World Economic Forum and the Women's Network for a Sustainable Future, Shelly is committed to directing positive energy toward Intel's social good efforts. In addition to community volunteerism and education advancement, Shelly is passionate about coaching and mentoring women.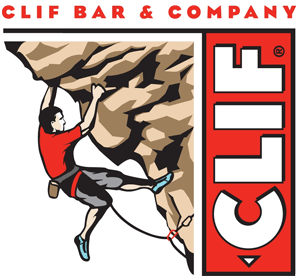 2. Clif Bar & Company
The Cause: In Good Company is an outgrowth of Clif Bar's longtime commitment to improving people's lives through volunteer service. Today the organization raises awareness about specific needs and responds to those needs through community service with the help of Clif Bar employees and employees of other companies. In Good Company believes that when businesses collaborate to promote positive change, healthy communities will abound locally and globally. They are truly and honestly striving to make the world a better place every single day.
The Woman: An advocate of extending a helping hand more than once in a while, Kit Crawford is the co-owner and co-CEO of Clif Bar & Company, along with her husband. When she is not biking, hiking or climbing, Kit also serves as the president of the Clif Bar Family Foundation, which has donated half a million dollars to organic seed research, and as the advisor to Lunafest, a traveling film festival made for, by and about women that donates 100 percent of its profits to the Breast Cancer Fund. At Clif, Kit says there are no glass ceilings ... no pressure to lead like a man. She is free to be a woman and express the issues most important to her. Growing up with a deep appreciation for the environment, Kit is enthusiastic about preserving the natural beauty of the world and making the eco-friendly lifestyle accessible.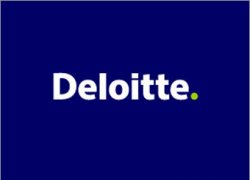 3. Deloitte
The Cause: Business value and social impact intersect at the heart of Deloitte--their Diversity and Inclusion department--where uniqueness is their greatest strength and shared values are fuel for progress. Because Deloitte believes they have more to offer than their checkbook, they are deeply committed to donating their time and skills to the community through volunteerism, pro-bono work and philanthropy. To create a solid foundation for the world's future, Deloitte also sponsors Deloitte University , which is cultivating a generation of leaders to take the corporate world by storm. Deloitte is excited to launch their DU Leadership Center for Inclusion in March 2013, which will bring together the company's firm leaders, client leaders and thought leaders for a discussion around inclusion topics.
The Woman: As chief inclusion officer, Deborah L. DeHaas leads Deloitte's Women's Initiative and Diversity strategies. Believing that a full integration of women in the workplace and the marketplace can yield significant return, Deborah works to correct the lag between men and women in executive leadership positions, board membership and compensation. At Deloitte she spearheads sponsorship programs, executive accountability and flexible work policies that propel investment in women from ideology to action. Deborah is passionate about fostering an environment where all people can thrive as leaders and inspiring other companies to increase their inclusion efforts.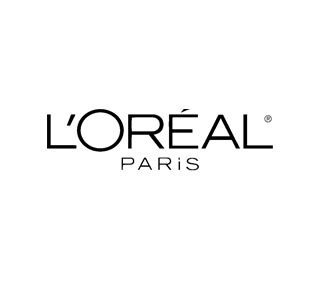 4. L'Oreal Paris
The Cause: L'Oreal Paris goes above and beyond by celebrating and funding women who are making a beautiful difference in their communities through Women of Worth. The program and awards ceremony recognize the work of 10 everyday women who are making an extraordinary impact by raising awareness for their causes. Each honoree receives $10,000 to support their purpose and one Women of Worth honoree's charity receives an additional $25,000. Women of Worth encourages each of us to take action by providing volunteer opportunities through honoree organizations.
The Woman: As president of L'Oreal Paris, Karen Fondu played a major role in establishing the brand as a leader in the cosmetics industry. She has continued to prove the brand's iconic philosophy, "Because I'm Worth It," by putting women's empowerment into action through L'Oreal's products and philanthropy. Karen's success has fueled even greater endeavors as L'Oreal Paris' initiatives continue to inspire women to be a force of positive change.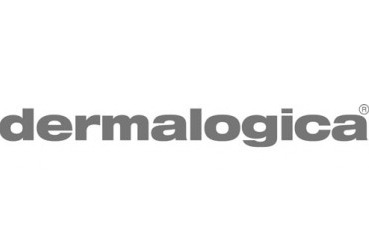 5. Dermalogica
The Cause: joinFITE is a women's micro-lending initiative that operates worldwide in partnership with Kiva.org. Through access to small loans (only $25!), more than 25,000 women have been empowered to start or grow a business and better their communities. joinFITe was born with the realization that the majority of the world's women live in brutal poverty and that the recovery of the world economy relies on giving these women a way to create a life beyond their circumstances. Jane often quotes Nicholas Kristof saying, "Women aren't the problem but the solution. The plight of girls is no more a tragedy than an opportunity."
The Woman: Dermalogica Founder Jane Wurwand is recognized worldwide as a key innovator in the skin care profession, inspiring the careers of more than 100,000 skin therapists in over 80 countries and establishing the industry's number one professional brand, Dermalogica. Their business, she says, is education. From the beginning, Dermalogica's focus has been to equip their skin therapists with the knowledge and tools to succeed. She is a firm believer that companies marketing to women should empower women and has aligned her personal work ethic with that belief. Jane launched a unique nonprofit platform, joinFITE, to help fund women entrepreneurs by placing the world within their reach.
For more remarkable women igniting social change, click here
Calling all HuffPost superfans!
Sign up for membership to become a founding member and help shape HuffPost's next chapter