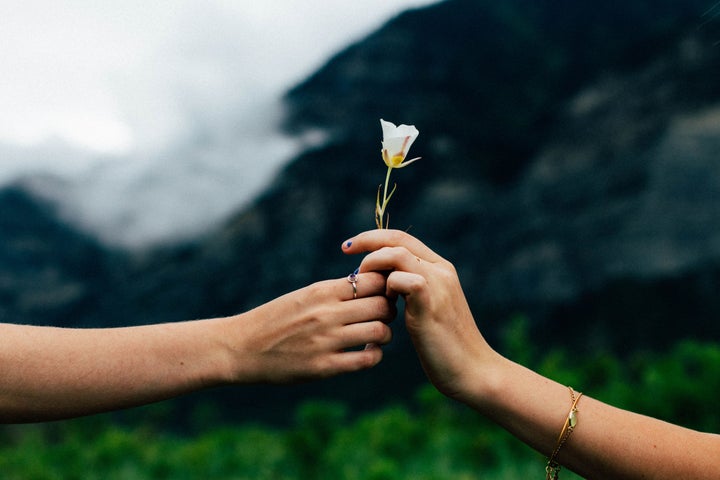 Everybody loves receiving a good gift, but nothing can quite replace the feeling of elation that washes over you while watching friends, family members, or colleagues unbox gifts you've given.
Research confirms our feelings. In one 2008 study, participants were split into two groups. Members of the first group were asked to spend a small amount of money on someone else, while the others were asked to use the same amount to pay a bill or treat themselves. The results showed that those in the first group felt significantly happier. A related experiment in 2011 found that when participants were asked to recall the memory of giving a gift to someone else, they were not only happier, but they were also more likely to give again in the future.
It makes sense that we like to give gifts: It builds good karma and creates a bond with the people we love. But the generic gifts of years past are no longer cutting it. Gifts that revolve around altruism, experience, and surprise are now the focus for many consumers, and some companies are incorporating all three aspects into their offerings.
Whether you're looking for elegant drinking glasses, memorable travel plans, or clothes that help your community, consider these companies' unique options:
If you're seeking a beautiful gift that lasts far longer than a floral arrangement, glassybaby's handblown votive holders and drinking glasses are ideal. With more than 200 hues available, there's a design for everyone. Plus, each glassybaby comes with a unique story. If you send your mom the "unconditional" glassybaby, for example, she'll open her card and see a special message: "This love doesn't care what, when, where, how; this love is unconditional."
The company's popularity is boosted by its philanthropic efforts. Ten percent of its revenue goes toward the glassybaby white light fund, which benefits nonprofits that support people, animals, and the planet. It's no wonder these gifts are a favorite of both Martha Stewart and Amazon founder Jeff Bezos.
Social impact and great gifts all fit inside an elegant gift box from Packed with Purpose. Each box, designed specifically around a theme for your chosen recipient, is filled with products from ethical, sustainable brands.
One company featured in the box is beelove. Its artisanal honey provides employment for formerly incarcerated individuals. Sulpice Chocolate is another featured brand. Its non-GMO, gluten-free, and kosher free trade chocolate benefits Common Threads, a preventive health program offering hands-on cooking classes and nutritional education to both children and adults in underserved communities.
The name may evoke memories of carrot sticks and PB&J, but think again. The BoxLunch site is filled with pop culture goodies that are sure to please everyone, whether your recipient is a "Star Wars" geek, a die-hard hockey fan, or even a little Minnie Mouse lover. Plus, for every $10 you spend on its site, BoxLunch will provide a meal to someone in need through its partnership with Feeding America. Since its founding, the company has donated more than 7 million meals.
Not sure what to gift the jet-setter in your life? Head to Tinggly, a company that enables you to give travel experiences to others. First, choose a level of experience: essential, premium, ultimate, or bucket list. Each comes with a corresponding price tag. From there, recipients can choose from hundreds of adventures — whether it's touring Puerto Rico's El Yunque National Forest, riding gondolas in Venice, or tasting wines in Tuscany. Recipients have two years to choose and book their experience, so there's no rush, either.
"Buy one, give one" is the model at Twice As Warm, and those numbers keep growing. During the organization's first winter of operation, it donated 210 winter hats, scarves, and gloves to needy people in its home base community of Washington, D.C. These cozy, American-made accessories include chenille gloves, striped beanies, and marled, chunky-knit infinity scarves.
Chocolate, wine, and gift cards may be obvious choices for your next present, but they probably won't give you that fuzzy feeling of knowing you nailed a gift. Instead of opting for a run-of-the mill present, make a lasting impression with an item that performs double duty by providing philanthropic donations or adventurous experiences.
Popular in the Community