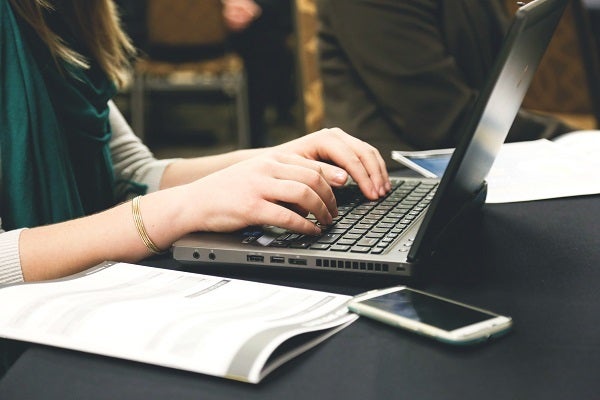 If you work in marketing or communications, you know the importance of making sure your copy stands out and is persuasive. There's a lot of information on the web about what constitutes good copywriting but it's likely that much of this you already know and has been written about time and again. In this article I've compiled what I believe are the top five copywriting articles on the web; each is packed with helpful tips and actionable insights that even experienced communications professionals can learn from. Let's get started.
Buffer scoured the web to find research about what works and what doesn't when it comes to effective copywriting. They shared these great "backed by science" copywriting tips in a blog post last year. My favourite tip is to turn your common "announcement-type" message into a story instead, which people often find more interesting to read.
In this article you'll learn 35 helpful tips from some of the best copywriters around, including David Ogilvy and Leo Burnett. The tips are easy to quickly implement and will go a long way in improving your copy. I particularly like tip #18: "Ask questions that get readers to say 'yes'."
Psychology can teach us a lot about good copywriting. This article highlights some interesting psychological studies and strategic insights gleaned from them that we can apply to copywriting. You'll learn about the importance of structuring the order of your ideas, repetition, a P.S. line, and more.
Tone of voice is important in shaping how others view your brand(s) yet it's a concept often given little or not enough thought to. ABC Copywriting takes a deep dive into tone of voice and explains the key concepts of "values," "styles," and "variations." The author emphasizes that tone of voice should be consistent with your real organizational culture and values; it shouldn't be a work of fiction.
This article caught my eye because the first tip, "Make 'em feel something" is, in my opinion, the heart of what good copywriting is all about. Great copy should make people feel a certain way (whether that's excited, concerned, frustrated, or a range of any other emotions), and if the copy is effective, take the action you hope they will. The other tips in the article are equally as good, including addressing key reader concerns head on with facts and evidence that alleviate those concerns.
Great copywriting is both an art and a science. It's not hard to write great copy but like anything else, it takes practice as well as knowledge of important best practices, many discussed in the articles above. In time, you can write highly effective copy that will achieve your communications goals.
Related
Popular in the Community