So much more than a place for displaying books.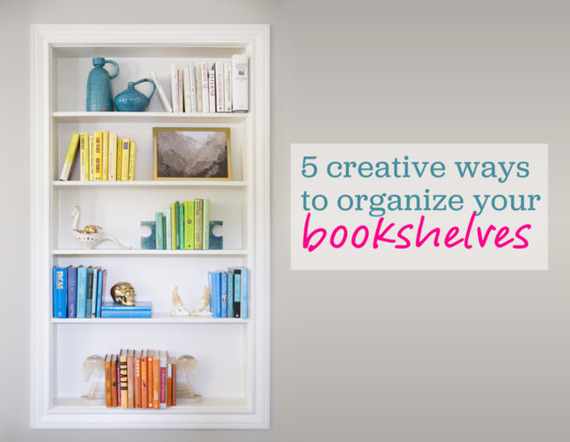 Although you can't judge the contents of a book by their cover, you can definitely decorate with them! For a colorful way to showcase your texts, organize by grouping similar spine hues!
No matter what color-palette you're working with, a well-curated bookshelf is also a great place to display your beloved baubles and artifacts. Dress up a sparse shelf with a bold vase or a small piece of artwork.
For a more clean and subdued look, use book covers to create a uniform style for your texts. Covering your books with classic craft paper--or even recycled paper grocery bags--is an easy way to keep your collection both protected and organized.
Display your oversized coffee table books on a pedestal to let them make their own artistic statement. Or, for a more layered look, try stacking your texts to elevate and display your favorite sculpture pieces.
For a quick way to scale down an overwhelming book collection, try turning your books backwards to organize them by their muted pages. It creates a cohesive look with a tailored feel that balances out large shelves.
Related