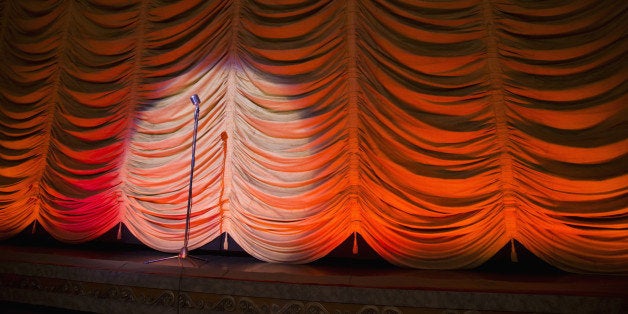 When I took my girls to see the musical Wicked, I wasn't sure how my 10-year-old and 5-year-old would react to the story of the Good Witch and the Bad Witch. It turned out to be a gorgeous musical that brought tears to our eyes for its honest, important lessons about friendships. It's about the complicated, sweet arch of relationships and value of loyalty in the modern world of fickle friendships. And to my surprise, there were really important lessons for young girls on how to treat people.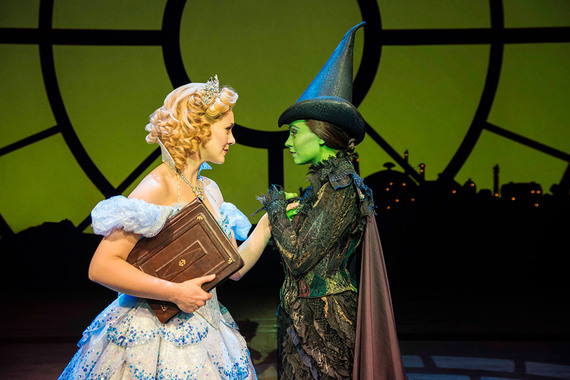 1. Don't Judge a Person by their Appearance. Just because someone looks or acts different (in Wicked, Elphaba is green and her sister is in a wheelchair), kids should keep an open mind and not write them off. Who knows? They could be your future best friend.
2. Stand by Your Friends. When you see a friend being teased, stand up for them. Bullies need to be shown their behavior isn't cool so they stop. When Elphaba goes to the school dance, her classmates look at her, like "Who invited you?!" Not to be cowed, Elphaba does her own funky dance, leading to more sneers. Galinda starts dancing with her and the laughter stops and other kids join in what becomes a beautiful dance.
3. It's OK to be Witchy. Too many times, girls are pressured to be obedient and good in our society while boys are excused for being a little "wild." Neither witch was particularly bad or good. In other words, they're more like real characters. My girls loved the comic antics of being "witchy." Galinda took out her sparkly wand and whipped it around like a martial arts stick. The friends sparred a bit because they disagreed. But then they forgave each other and back to being friends again.
4. Carve Your Own Path. Elphaba was not afraid of following her own principles. When she sees her teacher get arrested because he baaaas, she questions the rules of her society. (Yep, that's right. He's half-human, half-sheep!) Sometimes you've got to be a rebel and that's not always a bad thing.
5. Being Popular is Stupid. We can't get the song "Popular" out of her heads, not only because it's catchy but the musical number was hilarious. Galinda gives Elphaba ridiculous lessons on how to toss her hair to be charming, along with other stupid tricks.
Wicked is playing at the Apollo Victoria Theatre in London, England, as well as other venues around the world.