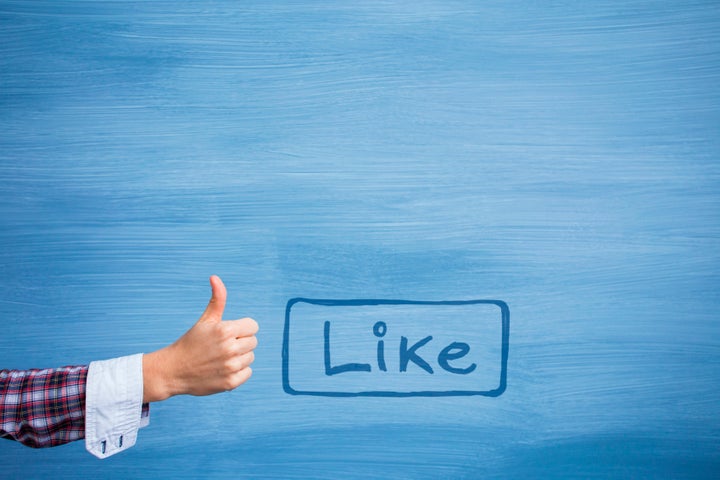 Facebook advertising can bring your company and online brand immense benefits. From increasing the awareness around your brand to increasing sales and leads, there's no doubting that using the social platform to market your business can prove extremely successful.
Undoubtedly a very powerful tool, this kind of digital marketing allows for in-depth reporting and analysis whilst running your campaign and can be tailored to suit your own objectives.
However, running a successful campaign can result in being a complete waste of time (and money!) if you are making these five crucial mistakes with your Facebook advertising efforts:
1. You're Targeting the Wrong People
One of the most successful ways to ensure the best click-through-rate (CTR) on your campaign is to target existing fans of your Facebook page.
Targeting the wrong people – including those that aren't already familiar with your brand – is one of the most common mistakes when it comes to creating a Facebook advert. Many people automatically assume that reaching this audience is a waste of time and money as you're already targeting people you have access to, but re-marketing to your existing fans can help to convert Facebook likers into paying customers.
The only time that this kind of target audience wouldn't be a great choice would be when your main business objective is to increase brand awareness. For this marketing objective, you may want to reach out to a new audience using a carefully thought out strategy; targeting people based on interests, behaviours and demographics. You may also want to use a lookalike audience that reaches people with similar interests and behaviours as those within your current database.
2. You Aren't Creating Interesting, Snappy Headlines
The text you use within your campaign is just as crucial as the people you're targeting as it's one of the main ways in which you can convince your audience that your product or service is worth purchasing.
Considering the following questions before you set your mind on the perfect headline can help to eliminate the chance of it negatively impacting your overall campaign:
What am I offering to my audience?
What is the USP of my product and how can I implement that into my headline?
Why should somebody click my advert right now?
Another important factor to consider is the length of your headline text. Short and simple is the key when it comes to creating a successful headline for your Facebook ad as you only have a few seconds to capture the attention of your audience. Many advertisers make the mistake of including too much text in their advert, which can put the put the audience off reading it.
Implementing a compelling call-to-action (CTA) within this section of text can help to convince the customer that you're worth purchasing from, and improve the CTR of your campaign.
3. You're Putting All Your Eggs in One Advertising Basket!
In order to create a successful Facebook advertising campaign, you'll need to trial different techniques and monitor which best suits your marketing objective. If you're unsure of your goals or want to test which aspect of your campaign is most effective, creating and running different ad sets can help to realise this.
Once you've set up your first campaign, attempt to create a variety of ad sets that trial different audiences and ad placements. Within each ad set it is a good idea to test a variety of different adverts using different imagery, messaging and formats to assess which are the most effective.
These individual changes can be measured through the metrics that Facebook provides with their reporting features and you will be able to recognise which mapped the most successfully to your goal.
Despite sounding like minor changes to your overall campaign, each of these individual elements can make-or-break your strategy. Moving forward with these facts in mind can help to continuously improve your success.
4. You're Forgetting to Test on Multiple Devices Before the Campaign Runs
When setting up an ad set with various different formats, we can't stress the importance of testing the compatibility enough; especially when it comes to Mobile News Feed placements.
Forgetting this crucial step can lead to an extremely unsuccessful campaign as you won't be able to view what your customers are seeing. It's not uncommon for images to be incorrectly uploaded or text to be in a small, unclear font. Both of these mistakes lead to the possibility of a low CTR and you even run the risk of people un-liking your business' online page.
By viewing these ads on any kind of device you're looking to promote your Facebook post on, you can spot these small errors and mistakes before your audience does.
5. You're Neglecting Your Running Campaigns
After the initial set-up and launch of your campaign, you need to remember to constantly monitor the performance of each ad set and each advert and make necessary tweaks to improve your return-on-investment (ROI).
This is crucial as you may find that one of your ad sets isn't performing as well as you'd expected. If this was to happen, spotting this before the end date of your campaign can prompt you to alter your budgets and remove budget from worse-performing campaigns. By investing more heavily into a campaign or ad set that is performing well, you will be able to generate a better ROI.
You may also need to adjust the targeting of your campaigns depending on the response they are getting. If your advert is achieving a low relevance score and your key objective is not being met, you may want to adjust the targeting to ensure you are reaching the right people. If your targeting isn't the problem, you may also need to adjust the messaging to make it more suitable for your audience.
By regularly checking-in and auditing both your social media profiles and Facebook advertising campaign in general, you're able to keep a close eye on the results it's achieving and avoid wasting ad spend on campaigns which don't achieve your marketing or advertising goals.
As you can see, there are a large number of factors that influence the success of your Facebook advertising efforts. Implementing these techniques and ensuring that you aren't making a crucial mistake can be the difference between a successful and poorly-performing campaign.
Take a look at the advertising campaigns you're currently running to see if these tips can help your business to achieve its objectives.