Social life is slowly drifting away; people no longer value their time with friends and loved ones. The most common excuse is that of chasing their career. They forget everyone needs a life partner and getting an appropriate one requires enough time. Dating sites have come in to make things easier for people busy chasing their careers to find a suitable life partner.
Why Do People Prefer Dating Sites?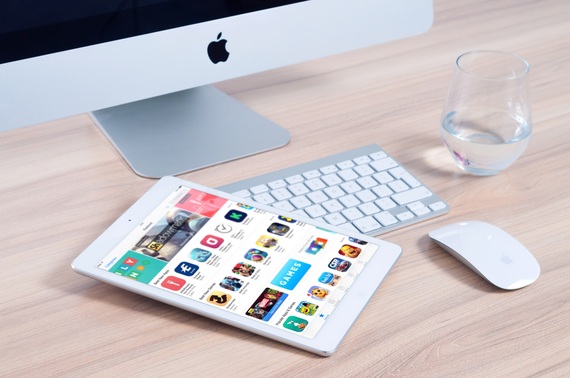 Sites like Facebook have been used for dating; which may be insecure. People get conned-of money and expensive gadgets which are emotionally and physically draining.
Meeting people online and at a personal level are two different situations with different experiences. Some would say one is great over the other, while some preach against it.
Here are some of the reasons why many people prefer online dating:
Most people who use online dating sites fear being rejected in actual life. These sites are a safe haven for persons who fear rejection, and if any occurs, it does not hurt as much as an actual rejection. It is easy to accept a rejection message than a turn off in a public place. Don't you think so?
Blind Dates Can be Annoying
We can all agree that there is nothing as bad as a gone-bad blind date; when you meet someone who is a total opposite of you, and no matter what you do, you do not click. These dates are usually organized by friends who 'feel pity' for their partner less friend. Three-quarter of these dates ends up as the worst dating experiences. Online dating allows you to choose the kind of person who matches your taste; saving you from the pain of sitting next to someone annoying.
Getting someone who would make a perfect match in a suburb area is like looking for a needle in the haystack; quite tiring. With all the heavy work and career at stake, extra baggage is not what anyone would wish for.
After work, a warm shower and nice meal would do anyone good. Going nightclubbing after a long day, hoping that 'maybe' you might run into someone who will make a perfect match is not pleasing. You might end up kissing all manners of frogs and toads before you get your 'butterfly'.
This may take you a whole year, or you might never get anyone. Online dating sites save you all this drama.
You Can Freely Express Yourself
Online sites give one a chance to learn from the person they are pursuing. This gives them enough time to compose themselves and pick the right words to say to them. Imagine someone asking you why you like them and what your intentions for them are; a few minutes after meeting. This question always brings out the worst of even the best.
Having time to organize and present you is one of the common factors leading people to using the internet to date.
Enough Time to Know Someone
Unlike normal dates; internet dating gives people from different places quality time to learn about each other.
For people who hardly have time to mingle with newbies, online sites help them schedule some time for 'that person' they like on the site.
Online Dating Dos and Don'ts
The most popular site where people meet online and date is Facebook. However, the cons and pros have developed new techniques to con people off items using such sites.
Don'ts
Whatever information you put online to describe you should be real. Do not make people like you because of lies. Be yourself and let someone accept you for who you are.
Do Not Display Crucial Information
If you are a high profile person, do not make the mistake of displaying content that might compromise you. Describe yourself according to how your best friend or family members would. By doing this, you are assured of getting a person who has best interests at heart.
Do's
Let people know who you are by writing enough information in a brief manner. Your profile size should have just the right amount of information. Remember you are selling yourself and it should be in a right way.
Never Give Your Phone Number
Do not give your phone number unless you feel the person is trustworthy. This is because cons and pros can use your phone number to steal or do harm to you.
After communicating for the right time; you can decide to have a real date. It would be wise to choose a place that is open and full of people to
.
Make things casual between the two of you. It is like a blind date where you already know a few things about who you are meeting. Have a drink and chat for a while to know whether you can make something out of it. It is the first date, and you may not like that person.
Dating Apps That Aren't Connected to Facebook
This site has over 70 million users and is a potential place to get the perfect match. This would be a good place to try a date with different people.
Willow is a female dominated site; women get to ask the just one question in a day and men answer it. It allows the ladies to reach to the particular men whom they believe have given appropriate answers.
Tinder is the most populated dating app. But to keep it with genuine people, they ask you to authenticate the profile with Facebook. So, it is almost difficult to use Tinder without Facebook. Realizing the privacy concerns, mostly people back out from it. However, you can use an additional Facebook account, or you can change the privacy setting on Facebook related to Tinder app and keep it to "Only Me".
Match.com is a site that enables you to know the kind of people checking your profile. It gives its users an enjoyable freemium experience; where they can set profiles and can flirt online.
This dating app has been used for a long time and has Tinder-like features that allow you to swipe.
This app is not like other dating apps; it allows you to invite friends to give suggestions on the person you choose.
Support HuffPost
The Stakes Have Never Been Higher
Related
Popular in the Community