Can a millennial who has returned home to pay off student debt live in harmony with parents, younger siblings and a grandparent or two--all under the same roof? Or can the elderly live with their adult children without imposing the undue burdens caregiving often requires? Yes, as long as the home is developed with today's multi-family housing needs in mind.
Since the Great Recession, multi-generational living is on the rise, notes a Pew Research Center analysis of the latest U.S. Census Bureau statistics. The data show a record 57 million Americans, or 18.8 percent of the population, lived in multi-generational family households in 2012, double the number from 1980. And while older Americans have historically been the group most likely to live in multi-generational households, younger adults are now surpassing them.
The homebuilding industry has been quick to respond, notes The New York Times. But today's multi-generational living requires the right mix of creativity, adaptability and code consciousness to embrace the most salient elements of universal design in housing, identified a decade ago in a benchmark white paper by the Center for Universal Design. From our experience working with this growing, increasingly multicultural market, we have found that design is the No. 1 differentiator if all is equal in terms of square footage, location and price points.
To keep everyone together but comfortably apart, here are five key elements multi-family developers and homebuilders should keep top of mind: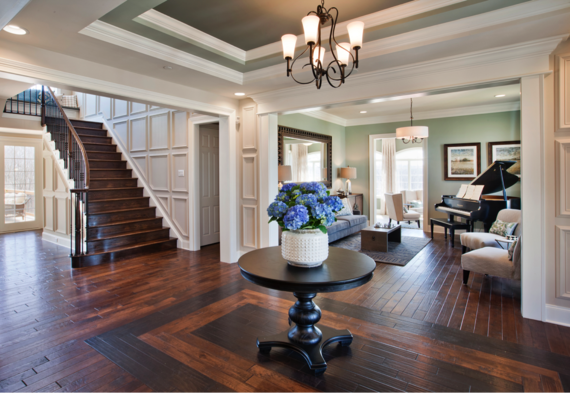 Open Access: One of the most important considerations when designing homes for multiple generations is ensuring access for all, particularly for those family members who might be in a wheelchair or walker or just need more space to get through doors and hallways. Just as the family may need to "baby proof" a kitchen to keep it safe for the younger generation, developers need to make at least one floor completely barrier free to keep the oldest generation safe as well. When in doubt, consult the universal design guidelines recommended by the National Association of Home Builders. Also, make sure model homes merchandising respects these principles and shows potential buyers possibilities.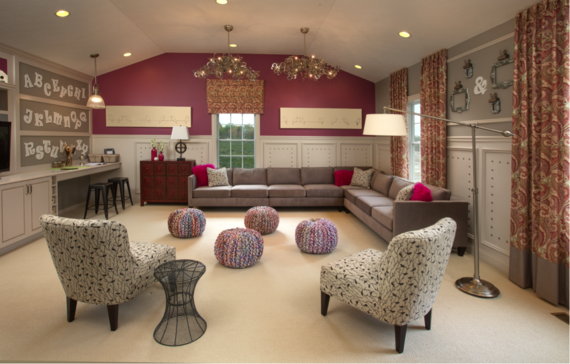 Multiple Masters: While a returning millennial might be content to come back home to a childhood bedroom, the arrival of an aging parent often requires a second master suite with its own bathroom--built with universal design features in mind and preferably on a home's first floor. This design allows the older generation to have easier access and more privacy, particularly if the youngest members of the residence are on a different schedule. It also gives older parents the opportunity to feel like they have their own spaces, even in shared homes.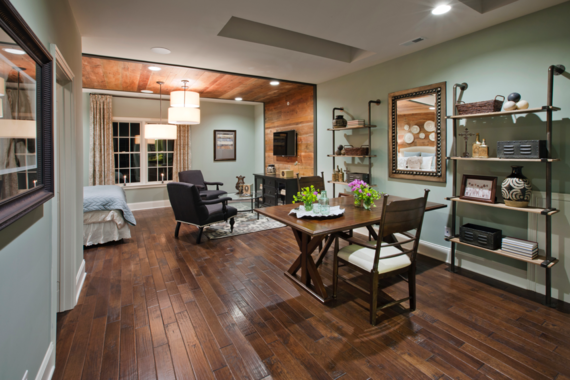 Suite Additions: Some builders are going a step beyond private master retreats to create "in-law" style suites that function as distinct mini-apartments--often with separate entrances and kitchenettes. For larger families, this is the ultimate solution for making multi-generational family living work, notes Forbes. In fact, more than half of home buyers aged 55 and older told the National Association of Realtors in 2013 they would be willing to pay more for homes with in-law suites. While there are potential hurdles caused by local zoning restrictions, as noted in The Wall Street Journal, builders are finding creative solutions to provide the amenities multi-generational families need.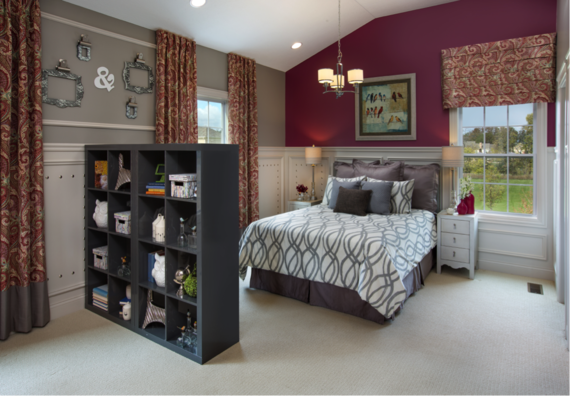 Privacy Factors: When multiple generations share the same living space, creating opportunities for privacy is critical. In addition to private master suites, versatile living areas with the right amenities can go a long way to keeping harmony among the generations. For instance, in a large, open area, it's possible to designate spaces for different generations with the right furnishings and architectural features, such as built-in storage areas or shelving for toys that can present a safety hazard for seniors. In our model home merchandising work, we zone living areas to show potential homeowners how they can use one space for multiple functions and different generations at the same time.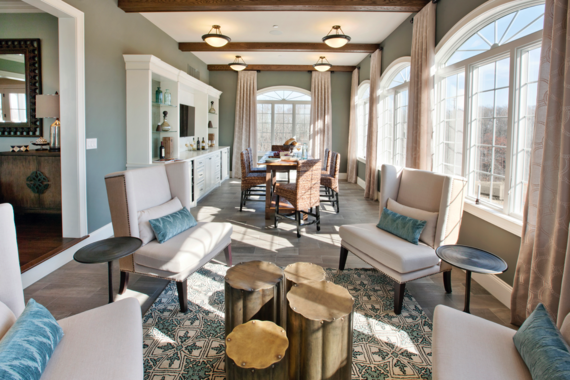 Flex Potential: A multi-generational home needs to support a family as it grows and changes. If the high school graduate is off to college, his or her bedroom could double as a guest room or alternative sitting room. For this reason, no room should be customized to the point where it is no longer adaptable. Keep elements simple and flexible so it is easy to adapt spaces as a family's wants and needs evolve.
Related
Popular in the Community