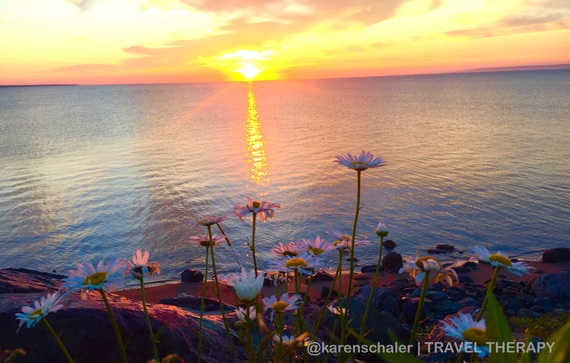 As we head into this holiday season I'm hearing from a lot of people that they're already exhausted from all the election news, regardless of how they voted, and they're having a hard time getting into holiday spirt.
In this challenging time I believe it's now more important than ever to focus on the positive, to do what we can to make a difference, and to be thankful for what we have.
To help reboot and reenergize, the Travel Therapy I'm recommending right now is to plan a trip to visit our neighbors to the North, to change your attitude by changing your environment.
So I'm sharing here some of my favorite Canadian destinations from my Travel Therapy TV segments featuring everything from top hotels and resorts, to relaxing spas, award-winning restaurants and wineries, to unique travel adventures and money saving travel tips.
With the U.S., dollar so strong in Canada right now there has never been a better time to visit!
Watch and see where you need to go. I hope this helps you plan your next Travel Therapy trip!