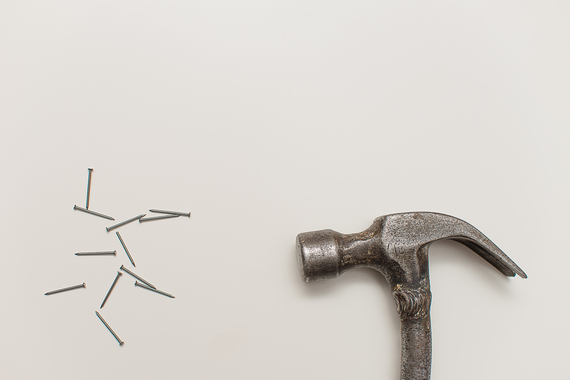 If you're an owner of a construction company, you may find the world of marketing a bit intimidating. It can seem like it's constantly changing - because it is. Marketing has evolved more in the past ten years than it has the hundred years prior. Why? The internet. The digital age that we're living in has transformed the way we do business and thus the way we market businesses.
If you're having trouble navigating the digital marketing world as a contractor, here are five construction marketing strategies to get you started...
1. Informational YouTube Videos
YouTube is the second largest search engine (behind Google). People use it to learn anything about everything and that includes DIY construction videos. It may seem counterintuitive to create a video that explains how to do the service you offer, however, it can lead to massive sales. Marketing is all about trust but, over the internet, gaining someone's trust can be difficult. One of the best ways to do that is to give away information with no strings attached. The value that you provide viewers will be transformed into leads when they are looking for a construction company in the future.
Pro-tip: In order for your local target audience to see your videos, you will want to promote your videos on your blog, social media and even boosted Facebook posts to others in your location.
2. Invest in Local Search Engine Optimization
Search Engine Optimization (or "SEO" for short) is the process of getting your website to rank on the first page of search results that your target audience is looking at. For example, you would want your website to be first for the search phrase, "best construction company [your town]". SEO can be a confusing task to undertake for someone who isn't already familiar with it. I recommend finding a reputable SEO agency and discussing with them how they can help. If you choose to go it alone, here is a great resource to get you started.
3. Directories
Web directories can be a great way for you to easily increase your online presence. The trick is to know which ones you should utilize and invest the time and energy creating your company's profile. As a construction company, you should try to find web directories that your target demographic might use to find a new contractor, such as:
Yelp.com
AngiesList.com
Contractors.com
Make sure that you fill these directory submissions completely and don't forget to add crucial information like your website, phone number and email address for potential leads to contact you.
4. Social Media Marketing
Social media can be one of the best ways to find and connect with your target demographic. However, you need to know which channels are most effective for your construction company. Rather than trying to be on every social media channel, narrow your focus to 2 or 3 and make sure that you give each of those 100%.
One strategy that many construction companies find useful is Facebook ads. Why? They allow you to hyper-target your audience by such qualifiers as: net worth, location, job title, and much more. Test Facebook ads to see if they work for your construction company.
5. Remarketing
Last, but certainly not least, is remarketing. Have you ever gone to a website, clicked off of it, and begun seeing advertisements for that website? That is a digital marketing strategy known as remarketing and it's incredibly powerful for reminding past visitors to come back to your website. Setting up a remarketing campaign isn't as intimidating as it sounds and can be a great way to bring back visitors who had forgotten to call or message your company.
Related
Popular in the Community