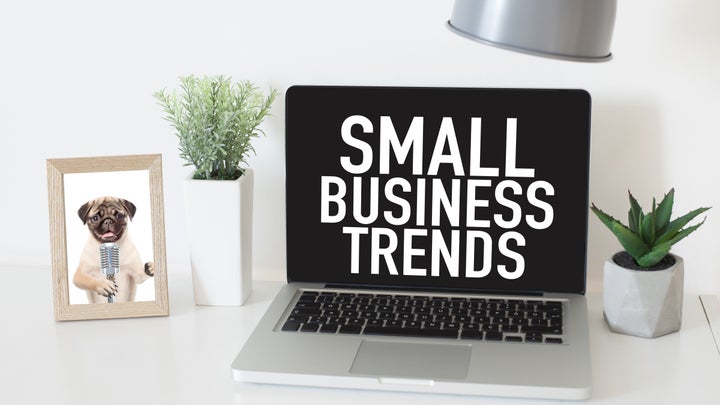 Small business owners wear numerous hats. One minute you're the CEO, the next minute an assembly line worker, or an end-of-the-day accountant. As a result, your marketing efforts may not get as much attention as you would like. According to the 2017 Small Business Marketing Trends Report created by Infusionsoft, finding time for marketing is the top challenge small businesses will face in 2017.
With such limited time for marketing, it's imperative for small business owners to work smarter and not harder. The good news is, there are several effective digital marketing trends you can easily take advantage of that will yield a good return on your investment.
Mobile. Mobile is the most upwardly trending platform in media today. Think about it. When are you not in an intimate relationship with your phone on a daily basis. Mine knows more about me than my wife. With more and more consumers using their mobile devices to read email, surf the Web, and check social media, it's important that each part of your digital footprint is optimized for mobile.
Video. Most social media platforms have video capabilities—and consumers are racking up millions of hours watching this content. Producing videos for Facebook, YouTube, Twitter, and Snapchat is an excellent way to increase engagement with your audience and inspire brand loyalty. And if the videos are live streamed, that's even better as it creates a sense of intimacy between you and your followers.
Furthermore, small business owners can derive great benefits from the use of their promotional video, commercial, content tease, or sales pitch as a pre-roll through YouTube's network. You've seen these spots that precede the video you've chosen to view. Guess what. They work. Statistics show more and more users are either viewing the entire spot or clicking through to an actionable web page.
Influencers. It's not a coincidence that businesses turn to celebrities to help market their products: People are most likely to take recommendations from those they trust and admire. But just because you can't afford to get Kim Kardashian to tweet about your business for $10,000 a pop doesn't mean you can't leverage the power of influencers. Chances are there is a social media influencer in your market—like a popular blogger or YouTuber—who you can hire to be a brand ambassador for you. You may even be able to save money by entering into a barter arrangement with that person.
Personalization. If you think that adding your subscribers' names to your email campaigns is all you need to do to personalize your marketing, you're not doing nearly enough to build a connection with your audience. In order to truly personalize your digital marketing, you must understand your customers' habits and preferences—which will go a long way toward getting their attention and cutting through the advertising noise they experience every single day.
Metrics. According to Infusionsoft, 47 percent of small business leaders have no idea if their marketing campaigns are effective or not. To understand what your customers click on and what they share, take advantage of the analytical tools provided by Google and social media platforms. This will allow you to produce more of the content your audience responds to—and eliminate the content that isn't worth your limited time.
Although trial and error is a natural part of marketing, as a busy business owner, you simply don't have time to mess around with techniques that aren't going to be effective. By incorporating these growing strategies into your marketing plan, you can expand your reach while still getting the best return on your time and money investment.
Related
Popular in the Community