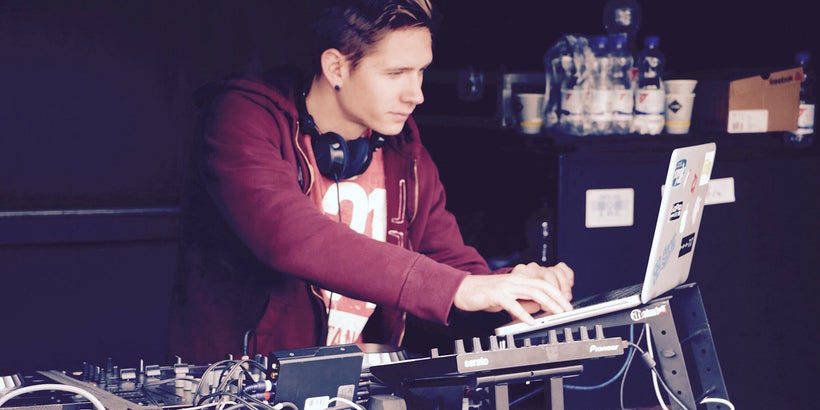 I went out last weekend to celebrate with a friend who had just turned 21. This house party had a nice environment filled with pretty girls, assorted refreshments and medicinals, but something was off - the music.
Nobody was really in charge of the tunes which created a chaotic stop-and-start mash up of whoever felt like their favorite song was more important than the last which kills the fun of the party.
To help those who are trying to throw a party it is vital to have somebody vigilant on the sticks so I constructed a few simple do's and don'ts when you have the chance to be the unofficial DJ of the night.
1. Do: read the room. The more shmacked the party gets, the higher the BPM's and heavy bass tracks need to be. That's just science. Once the party is in full effect, let the bass turn the night out.
2. Don't: play trap music. I love Lil Uzi Vert and Migos just as much as the next guy, but there's a time and place for that. Most girls want to hear tracks they know and more importantly can twerk and sing to, so oblige them!
3. Do: keep the tunes coming. Try to have a few bangers enlisted on a playlist or keep them in mind because once the music stops, it pauses the fun for a few seconds. Keep the good times rolling! And tell your friend's to stop calling you to let them in the party, the music comes first.
4. Don't: play obscure SoundCloud rappers. Every. Single. Time. Somebody puts on their friend from high school's new song and it is the most unoriginal and corny thing you've ever heard. It will clear the dance floor and kill the vibes 100 percent of the time. Don't do it. Nobody, and I mean nobody, wants to listen to that.
5. Do: play throwbacks. College kids thrive off nostalgia. Put on the select few timeless hits to help get the crowd in their best mood. Pro tip: Third Eye Blind never fails to make the entire party burst out in song.
To all house party DJ's, I salute you and hopefully these tips will help you earn your keep. After all, the DJ's got the juice.
REAL LIFE. REAL NEWS. REAL VOICES.
Help us tell more of the stories that matter from voices that too often remain unheard.
This post was published on the now-closed HuffPost Contributor platform. Contributors control their own work and posted freely to our site. If you need to flag this entry as abusive,
send us an email
.