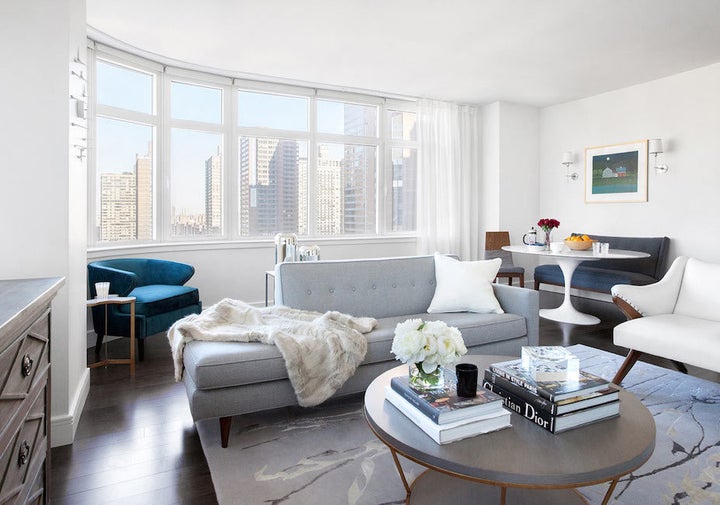 Luxury furniture pieces and a professionally designed space will never look good if your home is full of clutter. Whether it's a pile of papers you brought home from the office, or a junk drawer full of batteries, clutter is bound to get in the way of a beautiful home. And clutter isn't just a design eyesore. It can also impact your mental well-being and your ability to focus. So if you're looking for quick and easy ways to make your home look better, then follow our guide to declutter your home.
Declutter Room By Room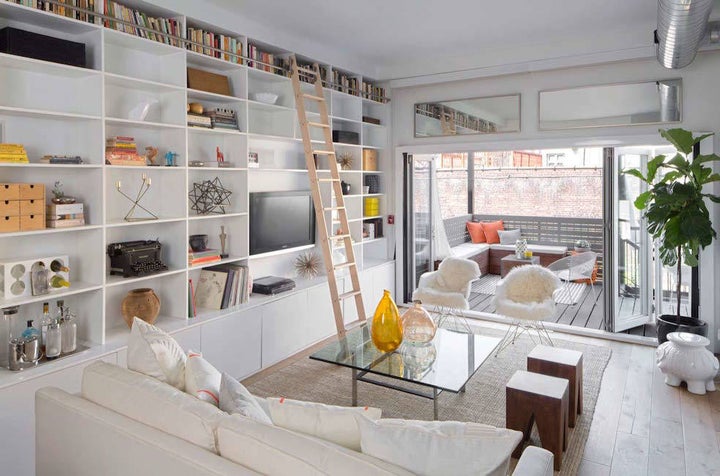 Decluttering your home doesn't have to happen in one fell swoop. By tackling rooms one day at a time, you'll be that much closer to decluttering your home. When we were called upon to get this Hoboken townhouse ready for a home staging, we started in the living room. By decluttering the large built-in bookshelf, we freed up more space for decoration, and after one day, we were on our way to getting this home ready for showing.
Rules of Three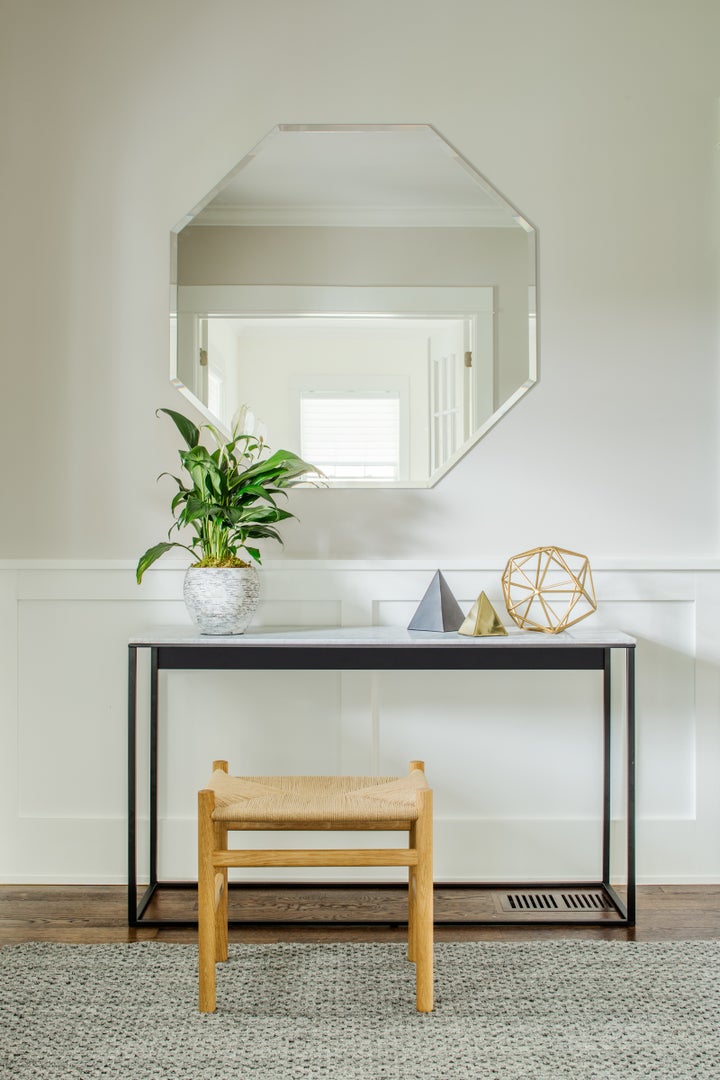 In home decor, the more space you give each object, the more it will stand out. But in the process of decluttering, it can be tempting to go for a completely bare, minimalist design scheme. Grouping similar objects in clusters of three will naturally create symmetry in your home, and will help you strike the perfect balance. In the foyer of this Westchester family home, we placed a triplet of geometric objects on the foyer console, for a tasteful design that's modern without feeling minimal.
Baskets for Blankets, Throws, and Pillows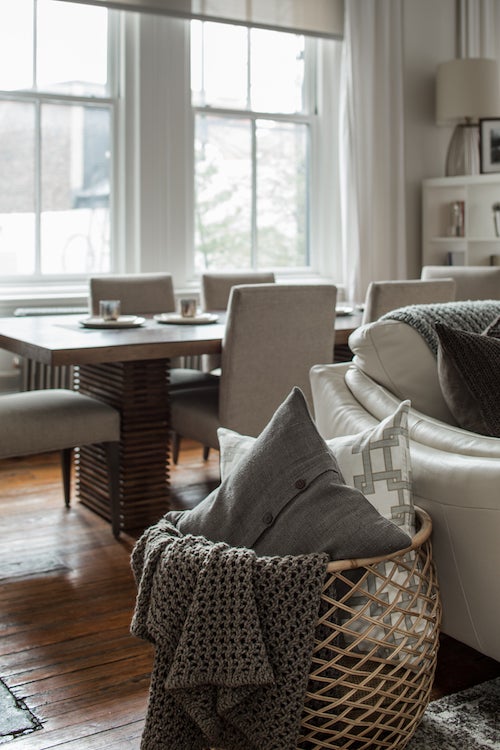 You live in a home, not a museum. Your home should be comfortable without feeling bare or stuffy. If you're looking for ways to corral blankets, pillows, or anything else in your home, then consider adding a few wicker baskets around the home. Place them at the foot of your bed, and next to sofas around the home, for a chic way to organize any and all pillows and blankets.
Decorate Your Storage Solutions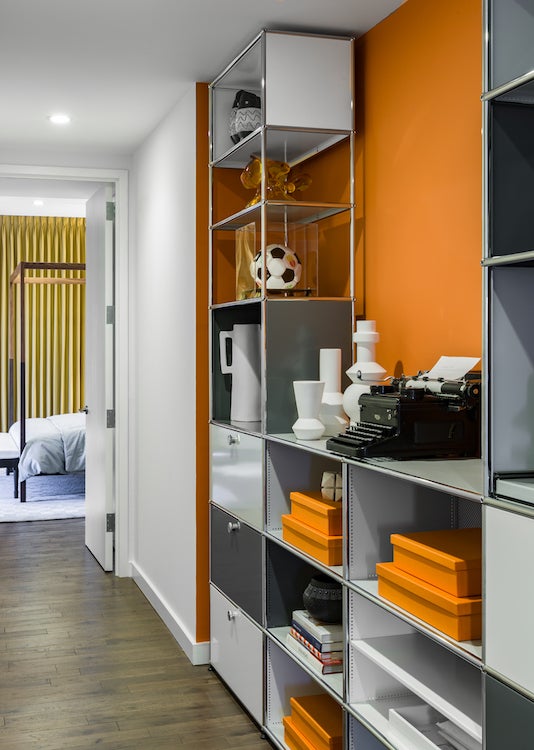 If the open-storage trend has taught us anything, it's that storage isn't something to hide from. Think of your storage solutions as one more place where you can decorate. In this Central Park West penthouse, our clients asked us to build them a storage solution that would flow with their art-filled apartment. So we fabricated a modular storage unit, and added an orange accent wall, for a bright pop of color.
Open and Closed Storage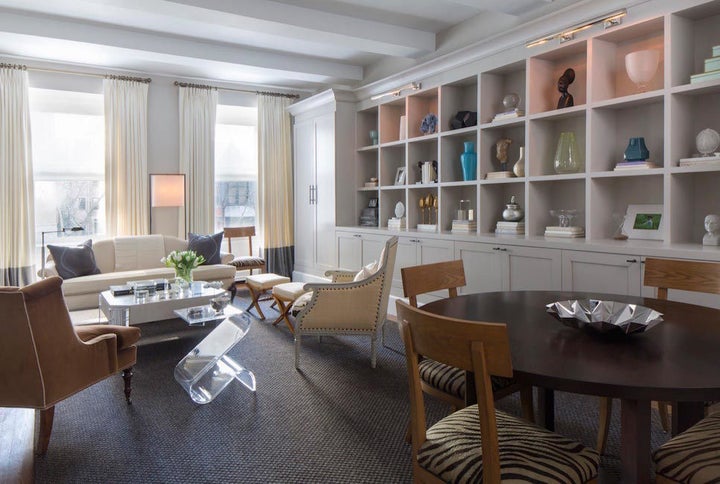 Open storage is a great way to declutter your home. But you'd be hard pressed to find a way to tastefully show off a drawer full of batteries, or any other necessary knick-knacks that are best kept hidden. So when trying to declutter your home, consider an even mix of open storage and closed storage options. In this Upper East Side apartment remodel, we lined the longest wall of the living room with a combination of open and closed storage solutions, for a functional and stylish common area.
Support HuffPost
The Stakes Have Never Been Higher
Related
Popular in the Community