Email marketing is still one of the most effective ways to reach potential customers. That golden list of emails is your ticket to boosting sales and growing your customer base. But getting people to give you their email addresses can be a challenge. These strategies will not only entice people to hand over that address, but also help you build your contact list rapidly.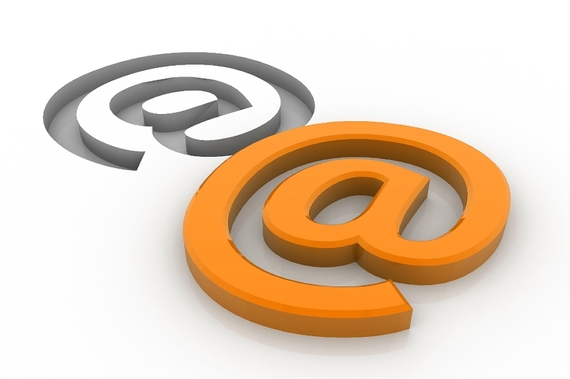 1. Offer Great Content:
Invite your readers to subscribe to your blog and your newsletter. If you developing great content that actually solves a problem for your prospects, they will read your stuff, share it, and see you as an expert. Remember, you should be posting to your blog twice a week and sending a newsletter at least once a week to really have any impact.
2. Create Free Downloads:
Everyone loves free stuff. Especially, if it something that is really helpful. If you have created any digital content, leveraging them can be a great way to build your contact list. You can offer an eBook or a video series. You can even offer a free book chapter or a podcast interview. Guaranteeing an immediate bonus or benefit can be very appealing reason to get on an email list. Check out my free ebook 10 reasons why social media campaigns fail as an example of how to prepare an eBook giveaway.
3. Set Up a Membership Rewards Program:
Membership rewards programs are a great way to get email addresses on your contact list. Offering something "exclusive" to those who signing up for your email list is great incentive. This method gives businesses a legitimate reason to keep popping up in your inbox. Offering discounts to email customers also gives you the flexibility of choosing how often (or not) you reach out to your email list.
4. Use Pop-up Offers Strategically:
It is a strategy to create a 3-5 second pop-up window immediately when prospects arrive at your website. Many websites utilize pop-ups asking for an email address right away in return for an immediate discount on goods and services. You can also require an email address to access the content on your website. The worst thing about this approach is that some people get turned off, and will not comply or return to your website. The best part about this approach is that if someone is trying to browse your website, they're already interested in what you offer and just might will out your form! This can bolster your email list while also showing a high open rate.
5. Promote Your Events:
Offering early access to events can be another useful way to give your email list a boost. You can offer advance purchases for conferences, books, products, and exclusive VIP packages.
A healthy email list is crucial to your marketing efforts! Be creative, but practical, by offering perks of value to your prospects that are a win/win and affordable to you.
Melinda F. Emerson, SmallBizLady, is America's #1 small business expert. She is an author, speaker and small business coach whose areas of expertise include small business start-up, business development and social media marketing. She writes a weekly column for the New York Times, publishes a resource blog, www.succeedasyourownboss.com, which is syndicated through The Huffington Post. She also hosts a weekly talk show on Twitter called #SmallBizChat for small business owners. As a brand, she reaches 1.5 million entrepreneurs a week on the internet. As CEO of Quintessence Multimedia, Melinda develops audio, video and written content to fulfill her mission to end small business failure. Forbes Magazine named Melinda Emerson one of the #1 Woman for Entrepreneurs to follow on Twitter. Melinda has been featured on MSNBC, Fox News, NBC Nightly News and in Fortune, The Washington Post, USA Today, Wall Street Journal and Black Enterprise. She is the bestselling author of Become Your Own Boss in 12 months; A Month-by-Month Guide to a Business That Works, and the ebook How to Become a Social Media Ninja; 101 Ways to Dominate Your Competition Online.
Calling all HuffPost superfans!
Sign up for membership to become a founding member and help shape HuffPost's next chapter