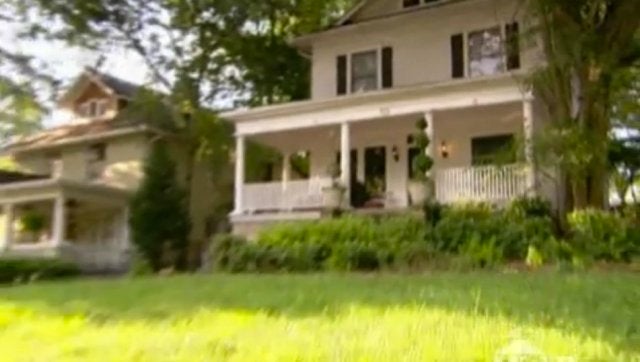 For Women & Co. by Heather Spohr, TheSpohrsAreMultiplying.com

Recently one of my best friends decided to put her home on the market, and the first thing she did to get ready was improve her home's curb appeal. As a new homeowner myself, I was very interested to see what she did, and I was surprised to learn just how many improvements could be made with a limited amount of money and effort. Here are five easy-to-do fixes to consider regardless of whether you plan to put your home on the market or live in it the rest of your life:
1.Use a Power Washer
One of the easiest ways to give your home a "face lift" is by using a power washer (also known as a pressure washer) on the exterior to blast away dirt, mold, algae, soot, and other substances. This grime builds up over time, and often people don't even realize that their home has slowly grown a couple of shades darker than it was when they moved in. Yuck.
Buying a power washer can be a good investment for long-term home care (most cost between $100-$400), or you can rent or borrow one for less. Another option is to hire a professional power-washing company. They might charge more than it would cost for you to do it yourself, but they're also likely to leave your home looking fresher than you could, especially in those hard-to-reach or high areas.
2.Trim Foliage
Overgrown foliage not only makes your home look dark and unwelcoming, but it also can diminish the appearance of size, too. To make your home look more appealing and sizable, trim bushes and trees as much as possible. Again, you may want to hire a professional, although my friend's husband (who is not normally a handy guy) tackled this job himself and did an outstanding job, so you certainly could give it a try, too!
3.Unclutter Your Yard
When someone has lived in a home for a long time they tend to overlook the many things, both big and small, that add clutter to the yard. Imagine you could look at your front yard for the first time. What would you see? Garden hoses? Toys? Tools? Branches? Lawn gnomes or pink flamingos? If so, remove or put away these items, and buy a garden hose box to keep the hose out of sight. There are lots of options, but some you can get for around $30.
One more tip -- to make sure your yard is in tip-top shape, ask a friend or neighbor to give your yard the once over with fresh eyes so you don't miss anything.
4.Add Something Pretty
Now that you've removed any and all eyesores from your yard, add something pretty! Some affordable ideas include a birdbath or fountain, colorful flowers (they can be planted, or blooming in window boxes, or cascading from hanging pots), or even invest in a brand new mailbox. You'd be surprised how much more attractive a new mailbox can make a home look.
5.Clean Gutters
Over time, gutters fill with leaves, branches, and debris that can be visible from the street. Make it a habit to clean out your gutters regularly and during dry weather (starting at the downspout and working back), and also be sure to fix any broken or damaged areas.
So far I have done all of these except for this last one, and my house looks terrific! Now, all I need is to get my husband to attend to the gutters like he promised. Hmm. Maybe I'll send him the link to this article.
About Women & Co.:
Women & Co.®, a service of Citibank, is the go-to personal finance source for women. Women & Co. delivers financial content with sharp, insightful commentary and a female point of view. Sign up for free at womenandco.com.
Related