The holiday season comes with a myriad of parties, traveling, shopping, deadlines and more. These extra commitments bring extra clutter, to even the most meticulously kept homes. Use these tips to keep each room of your home organized during the hectic holiday season.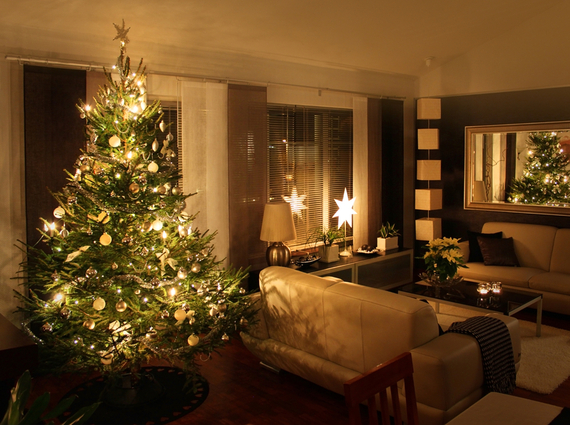 Mudroom
With everyone coming and going and unpredictable weather, its easy for your mudroom to become cluttered easily. Install a shoe, coat and bag storage system to bring a sense of order to a space that can unravel quickly. A vertical storage solution, like the elfa Freestanding Mudroom from The Container Store, will create an organized space for backpacks, umbrellas, boots, shoes and sports equipment.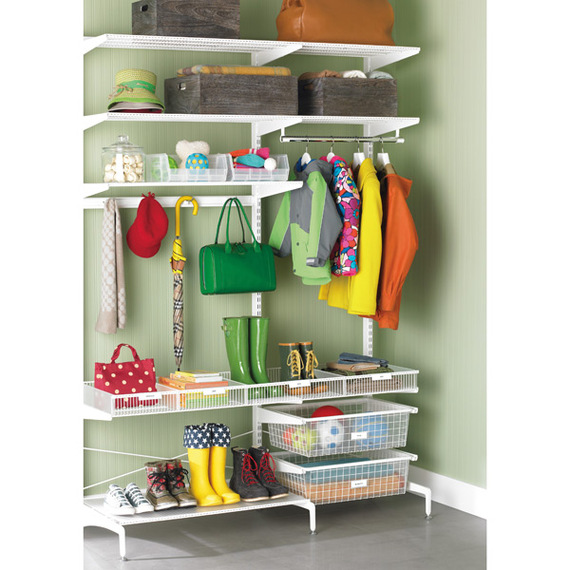 Image via
Kitchen
The kitchen often becomes a home's go-to catch-all spot. An increase in holiday mail means an increase in piles of paper - usually on the counter or kitchen table. As soon as you receive the mail, make a decision to immediately recycle, file or display it. Store papers you need to access in the near future (i.e. earmarked catalogs, bills, etc.) in a central location, and designate a spot to hang incoming greeting cards or upcoming holiday invites. A set of stackable desktop drawers from The Container Store is a great way to temporarily store papers, and you can move it to storage or another room after the influx of holiday mail slows down.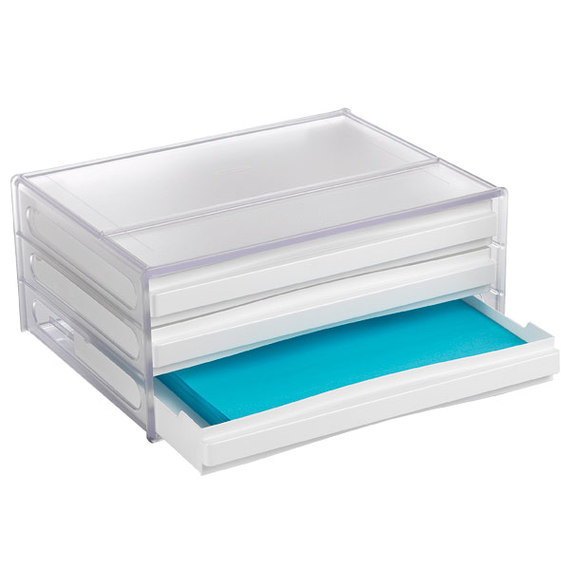 Image via
Garage
Keep your garage well stocked with the items necessary to cope with the winter ahead. Keep items like salt, firewood, windshield de-icer, construction gloves and shovels in an easy to access location. A pegboard like the elfa Platinum Utility Board Mudroom Solution from The Container Store is a hanging system that lets you store all your winter survival tools in one central space.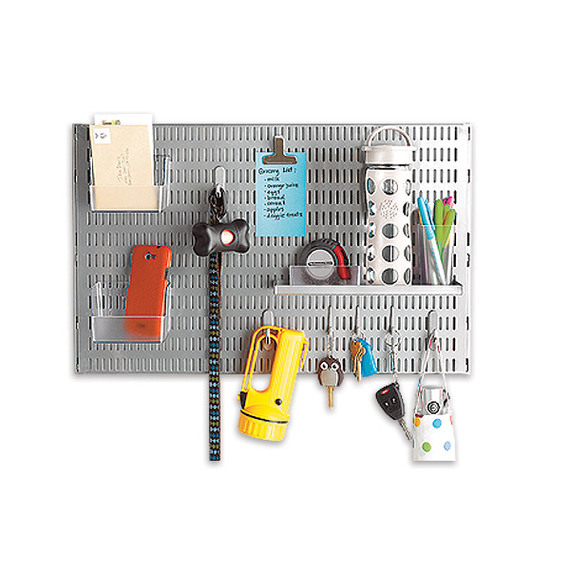 Image via
Living Room
As you unpack your holiday decorations, identify the items that you didn't display last year and won't display this year. Those items should be donated. When it's time to repack, make a note on the items that you didn't display. If you don't display them next year, mark that they should be donated next year. Store your decorations in a clear plastic container to easily identify its contents.
To keep your gift wrap materials under control, use a gift wrap storage system. The Container Store has two options: the Gift Wrap Workstation, which you can hang in a closet when not in use, or the elfa Gift Wrap Cart if you are an avid year-long gifter.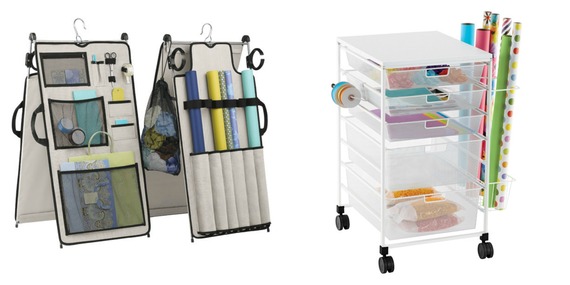 Images via and via
Bedroom
Don't let the holiday grind take its toll on your bedroom. Maintain your bedroom as your home's sanctuary and instill a sense of order in a space that can become messy quickly. Elfa's Reach-in Closet from The Container Store provides a space to store shoes, folded clothes and accessories.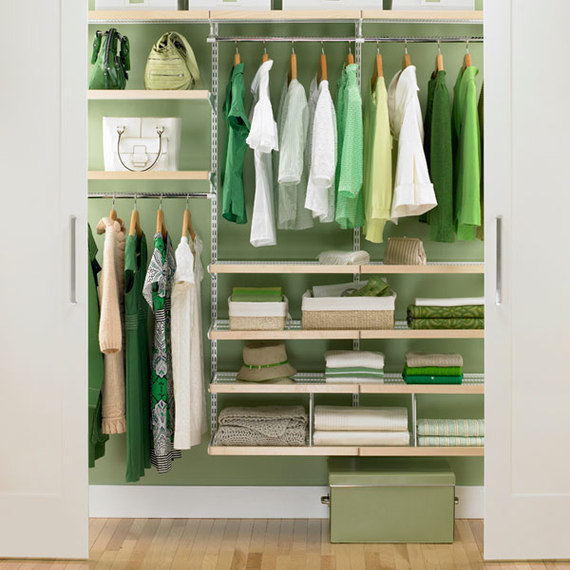 Image via
Use these tips to create order in your house during the busy holiday season!
About: HomeFinder.com is a digital real estate site that offers an easy to navigate home search experience. Whether you are at home or on the go, HomeFinder.com makes it simple to find your new home. Start your home search today.