Sometimes wellness is about a change in diet, a change in fitness or even a change in mindset. Other times, it's all about a change in scenery. In fact, a weekend away can be enough to relax, recalibrate and reboot you for the weeks ahead. Here, we talk to four wellness experts, including athletes, a holistic trainer and a naturalist, for tips on making the most of a health-focused weekend away.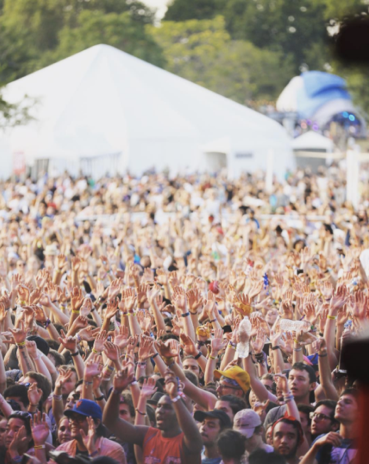 KNOW THAT NAMASTE ISN'T THE ONLY WAY
If the thought of a "wellness weekend" only brings to mind juice cleanses and chanting in some wooded clearing, know that kale and incantation are not required (though if chanting is your thing, by all means...). Think of a wellness retreat as simply a way to slow down and focus on self-improvement. Even Meagan Kong, an Adidas ambassador, professional dancer (she's performed with Jennifer Lopez, Rihanna and Beyoncé) and avid yogi, says, "Yoga and meditation aren't the definition of connecting with mind, body and spirit for everyone." She sees a wellness weekend as a way to celebrate your interests. "If you love food," she says, "tour a farm, take a cooking class, or visit a vineyard. If you love music, schedule a weekend around your favorite band's show at the cool outdoor venue you've always wanted to see." Whether you bring green juice to the concert is totally up to you.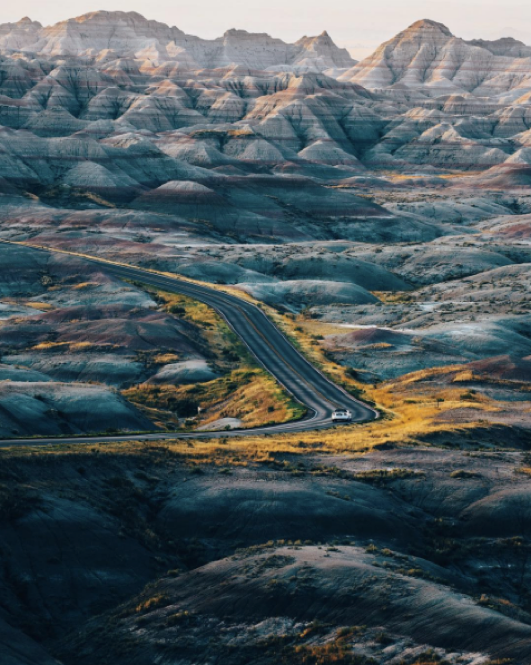 TAKE TO THE LONG AND UNWINDING ROAD
Looking for a surefire way to relax? Try hitting the open road with a few friends or your significant other in tow. "Just last weekend, my boyfriend and I drove through Connecticut and western Massachusetts," says wellness expert and personal trainer Bree Branker. "Being surrounded by lush trees, open roads and farmland releases all the tension in my body." And while you may not be ready to completely abandon technology (especially if you've never so much as unfolded a traditional map), Branker recommends only using your smartphone for GPS and turning off all other notifications. The digital detox is tough, but getting sucked into an email rabbit hole when you should be enjoying the scenery is way worse. Consider booking your hotel before setting the cruise control. It's a simple way to pick a safe stopping point and ensure all passengers are on the same page and remain happy travelers.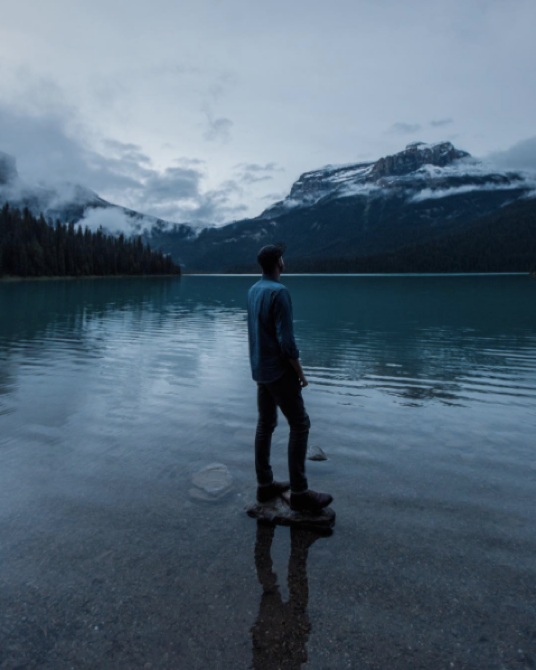 Of course, we'd all appreciate a solid 10-day stretch to fully settle into relaxation mode, but because time is limited during a weekend trip, which calls for a jam-packed itinerary, it's important to set aside a few minutes to focus on getting Zen. Take a cue from Josh Holland, a holistic trainer and certified fitness expert who works with celebrities, and try a simple breathing exercise. "Focus on inhaling slowly for about four seconds," he says. "Pause for a couple seconds by holding your breath and imagining the oxygen going to all the necessary parts of your body. Then, exhale slowly for as long as you can. Aim for a soft exhale of at least 10 seconds." If all else fails, Holland says to take a de-stressing snooze for 30 to 45 minutes. So the next time you have to justify a nap, just say, "My trainer told me to."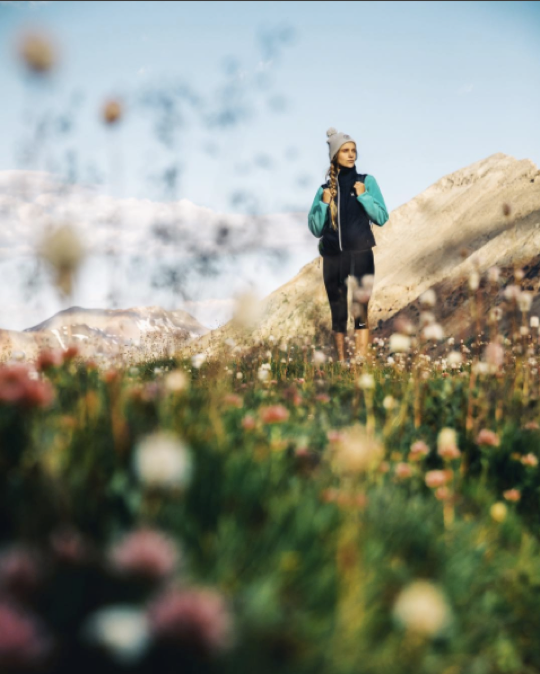 When we asked our experts what exactly they pack for a wellness-focused trip, Branker had one word: "Comfies!" She says, "How are you gonna relax in high-waisted skinny jeans?!" If you're hoping to keep up with your fitness routine, Holland points out that a jump rope and resistance bands are incredibly packable and will ensure there's no excuse to skip exercise. And Carla Oates, the naturalist founder of organic skincare range The Beauty Chef and best-selling author of Feeding Your Skin, says a multiuse beauty product is key — which is why she packs her brand's Beauty Fix Balm. "I use it on my lips, hands, elbows, knees and even on my face if there are any particularly dry patches," she says. And speaking of beauty, Kong recommends bringing a facial mask or two. "I love creating my own in-room spa at the hotel," she says.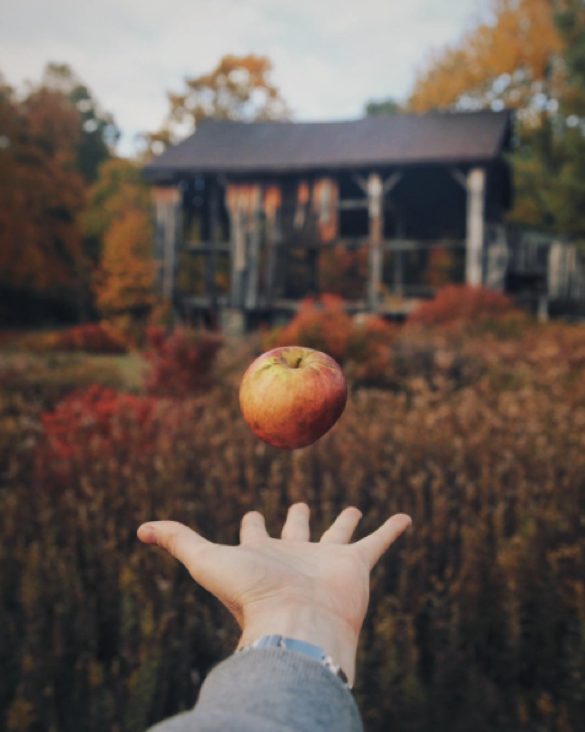 BE MINDFUL OF THE POST-TRIP SLUMP
Eventually, whether it's Monday morning or Tuesday (even better), you will have to return to everyday life. To protect yourself from a jarring transition back to emails and errand running, plan accordingly. Oates tries to keep a wellness weekend within three hours of home so that the actual act of travel isn't too draining. She also recommends being sensible about what you eat. "A weekend away of eating rich food and drinking too much alcohol leaves you feeling depleted," she says. Likewise, jamming in too much activity, even if it's exercise, can undo all that valuable recharging—the whole purpose of your trip. Be sure to get at least eight hours of sleep each night of your vacation. "When we sleep, we release hormones that act as protective antioxidants in the body," says Oates. "Lack of sleep means less of these, as well as raised cortisol levels, which is detrimental to skin and overall health."
You can also bring a little of your trip back home with you to help ease those post-getaway blues. Kong says, "I love to hit a local grocery store, bakery or farmers market and bring a few items back with me to have for breakfast and lunch on Monday."
Want to make your weekend escape a stress-free retreat? Hilton has you covered. Whether you're hitting the open road or scoping out city sights, travel easier this weekend with the Hilton Honors app. Check in, choose your room, and unlock your hotel-room door—all in one place. Extend your weekend and take advantage of Hilton's Long Weekender package, where you'll save 50 percent on Sunday nights. Hilton makes it easy to turn your weekend into the ultimate vacation.
Related