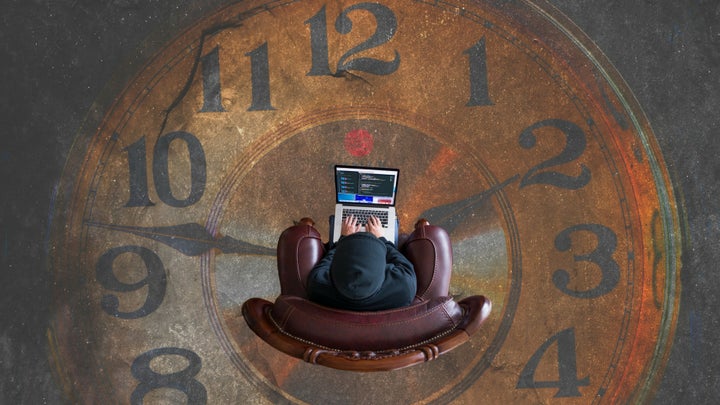 2017 was a great year for email marketing.
According to The Radicati Group, more than 3.7 billion people use email around the world as of January 2017. And it's expected to grow by 3% (or surpass 3.8 billion) by 2018.
Despite the false predictions by the so-called experts, email is not dead. Yet it's only getting stronger and more powerful. The year 2017 proved this to all with 59% of marketers choosing email to be the most effective channel for generating the highest revenue.
Email continues to dominate the marketing world. So, what kind of trends and changes can we expect to see in 2018 for email marketing? Here are our predictions.
Interactive Emails
Depending on your target audience, making your emails fun to read is a great way to increase the engagement rates and reduce bounce rates. Creating interactive emails is the best way to approach this.
According to a poll by Litmus, more than 27% of marketers believe interactive emails to make a big impact in email marketing.
Apparently, people love interacting with emails that include image galleries, sliders, buttons, quizzes, search bars, and surveys. This trend will continue on in 2018.
We'll be seeing a lot of Add to Cart buttons and polls in future promotional emails.
Rise Of List Segmentation
When it comes to sending more effective email campaigns and boosting email open rates, list segmentation has been the best strategy that's helped businesses generate more than 14% email opens and get 100.95% clicks from email campaigns.
Most small businesses are still not utilizing list segmentation in their email marketing strategies. Thankfully, more and more marketers are now slowly adopting this technology to their advantage.
In 2018, marketers will collect more data to create better email campaigns and for effective retargeting. Of course, we will also see email opt-in forms that collect more than just the name and email.
AI-Powered Email Marketing
Artificial Intelligence (AI) and machine learning technologies are the future. Many tech companies are already investing billions of dollars in developing new technologies that use AI to make our everyday lives easier. And it seems like email marketing will also receive more AI-powered tools in the near future.
Adobe is one of the many companies that has already invested in AI-powered email marketing. Adobe Campaign already has impressive AI features, like its ability to suggest users the best subject lines for an email. The company plans to take it a bit further by suggesting marketers the best images to use in a promotional email.
In the future, machine learning will make email marketing so much easier by suggesting us ways to segment email lists, integrate product recommendations, and send more personalized emails that target individuals.
More Plain-Text Emails
Creating high-quality email templates with HTML and filled with images used to be a trend. But today, only the big corporate brands are using them to annoy users.
Plain-text emails are proven to be more effective than HTML emails. Plain text email campaigns see better deliverability rates, higher email open rates, and increased engagement rates.
Many expert marketers, like Noah Kagan and Neil Patel, have already switched to plain-text emails. Why? Maybe because plain text emails render the same across all devices and seem more personal. You don't have to open plain text emails in the browser just to read the email. Plain-text emails are also easier to format for mobile screens.
Mobile-First
54% of emails are now opened in mobile email clients. Needless to say, mobile devices have been taking over the desktop devices for quite some time. And it's about time we design emails mobile-first. Responsive design will no longer be a "nice to have," it will be a "must have."
And it won't just be emails that marketers are formatting for mobile. Email subscription forms will start becoming more mobile friendly as well. Since most mobile visitors come to websites from an article vs. the homepage, we'll start seeing more articles ending with email sign up forms to increase conversions.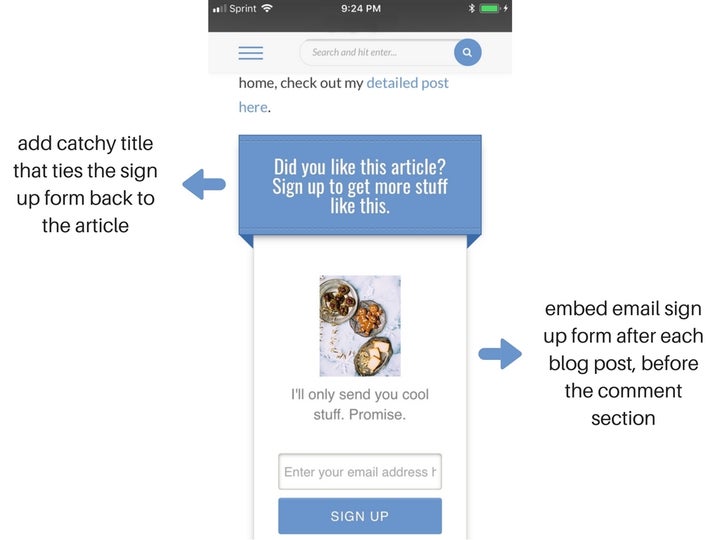 Marketers are now realizing the importance of optimizing email marketing for mobile screens. In 2018, more email campaigns will focus on offering the best experience to mobile users. Whether it's adding a sticky header to your mobile site that asks for emails or embedding sign up forms to each blog post - marketers will need to get creative when it comes to increasing email conversions on mobile.
Summary
In addition, we can expect to see more advanced automation technologies, deeper personalization, and beginner-friendly A/B split testing tools to optimize emails for maximum effect.
Above all, hopefully, the year 2018 will help more marketers realize the true power of email marketing and use it to grow their businesses.
Related
Popular in the Community