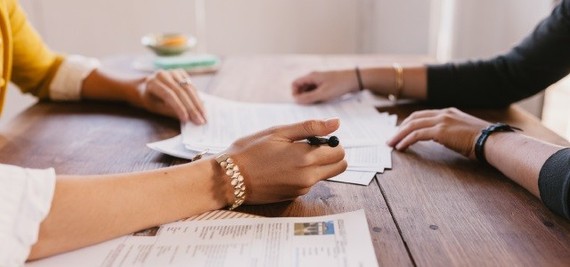 The aftermath of a divorce can be expensive and is an experience that is dreaded by most couples. While lovers try their best to save their marriages, sometimes divorce is the only logical conclusion. And things get hotter when there are huge amounts of wealth that need to be split.
This is mostly the case with entrepreneurs and business tycoons who must make settlements worth millions. This group is known for making the largest divorce settlements in history, amounting to millions of dollars.
Samathur Li Kin-Kan

Li Kin-Kan divorced his wife, Florence Tsang-Chiu-wing, because she refused to perform an abortion. As a result, this property tycoon had to pay an estimated $157 million, making it the largest settlement in Asian history, at the time.
Chiu-wing had declined the abortion request and subsequently discovered that her husband was having an affair; events that led to the end of their eight-year marriage in 2008.
The cost of the settlement was equivalent to 20 percent of Li Kin-Kan's net worth and was granted under a new law that suggested a 50-50 split of assets. In fact, Judge John Saunders, who presided over the case, considered the maintenance of an expensive yacht, among other expenses, claiming that Tsang was entitled to maintain a lifestyle she had been accustomed to.
According to Li, his wife had 'tricked' him into getting pregnant at a time when he was not prepared. Even though she had requested a higher figure initially, she was satisfied with the final amount.
Adnan Khashoggi

Saudi entrepreneur Adnan Khashoggi married Sandra Daly in 1961. Unfortunately, the couple called it quits in 1982, resulting in an estimated $874 million divorce settlement. Khashoggi's divorce held the record between the 60's and 80's as the most expensive divorce settlement.
Sandra Daly, who later changed her name to Soraya, had initially sued her husband for $2.54 billion before the couple agreed to a final figure ($874 million). The divorce delayed for five years until the judge passed an order for the payment.
Both Adnan and Soraya opted to file for a divorce uncontested. This meant that the reason for the divorce would be withheld and would not be disclosed to the public.
Craig McCaw

Mc Caw made a fortune after selling his communications company, but a year later, he had to share the 'reward' with his wife, Wendy McCaw, whom he had met at Stanford University in the early 1970s. Wendy received an estimated $460 million; an amount that earned her a slot (at that time) in the top 400 list of the most wealthy people in the United States.
The two separated after 21 years citing personal differences after Craig Mc Caw initiated the divorce.
Craig insisted that much of the $1.3 billion fortune was his, claiming that the wealth had been generated from a series of investments in collaboration with his family members. On the other hand, Wendy maintained that much of the fortune was community property.
At the time, the Washington state was governed by the community property principle. According to this principle, property earned after marriage belonged to both couples.
Roman Abramovich

Roman Abramovich divorced his wife Irina in 2007, leaving her with at least four homes in the United Kingdom and a whopping $300 million. The two had been married for 15 years and had conceived five children.
Trouble started in 2005 when Roman was rumored to have been spotted with a Russian model named Daria Zhukova. According to British tabloids, the young woman was the reason for the tension. The 25-year-old Daria was said to have started an affair with Roman in February 2006 when the two met.
At first, Irina began consultations with UK lawyers but the divorce was finalized in Russia, a move that is said to have saved Roman millions.
The Russian law, back then, stated that assets be split on a 50-50 basis. However, women did not have a claim on their spouse's future earnings, as was the case in Britain.
Maya Polsky, the wife to Michael Polsky, filed a divorced in 2003 against the businessman citing irreconcilable differences. Maya's attorney argued that she was entitled to half of Michael's asset because the wealth had been accumulated after their wedding. The divorce took four years to finalize, and Judge Boyd ruled in favor of Maya and awarded her $184 million.
At the time of the fallout, Illinois law gave judges the powers to decide how much compensation each party deserved.
Lawyers representing Michael Polsky insisted that he had full ownership of the wealth. However, Maya's attorneys maintained that she had been Michael's confidant through difficult times and needed to be considered as a full partner.
Conclusion

These entrepreneurs went through some of the most expensive divorces. They did so because they had probably overlooked some of the main reasons that cause divorces, like the need to sort out finances, communication, or the need to be faithful.
Popular in the Community