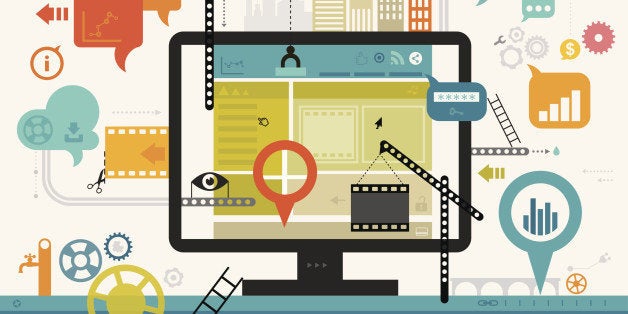 Modern website design is a moving target, as designers and marketers constantly push to find better ways to display information and attract the attention and patronage of visitors. That said, in recent years the following elements have each come into their own as indispensably features of modern websites. Each one does its part to serve the current understanding of the best ways to give website viewers the best possible experience.
Modern website users are, as a rule, impatient. They want to know if what they are looking for is on a site as fast as possible, or they'll find it elsewhere. Minimalistic design is a user-centric design philosophy that emphasizes giving the user only what they need on any given screen, without a lot of clutter.

Moreover, the ecommerce market demands effective use of white space, easily readable typography, selective use of design elements, and a preference for videos, web graphics, and animations instead of walls of text.If you're starting your brand or website from scratch, a minimalistic logo will set the tone for your website, view the 2017 logo design trends to ensure your logo is suitable for your modern website.

2. Plenty of Open Space

Drilling down into the aspect of minimalistic design, effective use of white (or empty) space is a critical element of modern website design. Space is an important tool in design because you can use it to control the flow of information to the viewer; by directing attention, making on-page elements stand out, and keeping text readable. Keeping the spaces on a website open and free of clutter, whether it's the page itself or just the navigation menu, also contributes to a smooth, clean user experience.
3. Big, responsive hero images
More and more, it's becoming standard to use large, high resolution images to help tell the story of your brand, often placed in the background with a small amount of text or other content overlaid on top. The right image will catch the user's attention and draw them into the website.
It's important to make sure the images are responsive, so that they'll change in size depending on the user's resolution and screen size, which helps give users the same experience no matter how they're accessing the site.As stated in Creato Design's 2017 web design trends, the market is demanding responsive design, with 2016 being the first year that more people are accessing the internet via phone than desktop.

4. Call to Action
Every page of a website has a purpose, and in most cases that purpose is to lead users to perform some action--whether making a purchase, signing up for a subscription, or just continuing to explore the site. To make the desired action as clear as possible, calls to action need to be obvious and strong. Make use of other design elements, like white space, color, and contrast, along with the content of the page to direct users toward the desired action, and then explicitly encourage them to take it.
The footer is the perfect place to give your audience more information about your site without breaking the flow of the rest of the page. It can include things like company or contact information, a small site map, links, or other context-based information that will be useful to the audience. It's important to keep the footer simple and clean, with a look that meshes with the rest of the site but is focused on ease of use.
Conclusion

As is always the case in fast-moving fields, what constitutes "modern" in the realm of website design is constantly in flux. However, making effective use of the above elements of modern website design will help keep your website contemporary, stylish, and focused on serving its purpose and your audience.
Popular in the Community