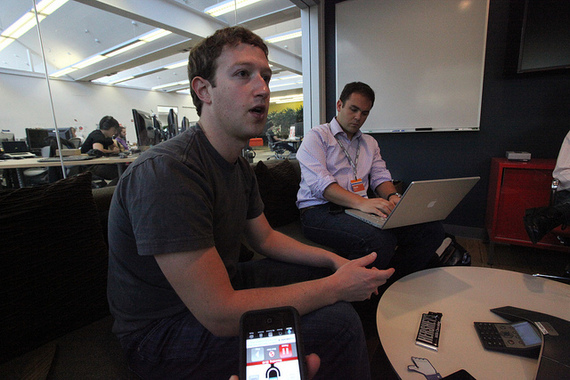 When you are searching for the right new employee, it can be a little difficult to tell exactly who will be the perfect fit. After all, your shortlist of candidates will likely all have similar education and experience, and on paper look very alike. However, it is when you meet potential hires face to face that you have the chance to separate the real contenders from the jerks.
To divine who will be the best fit for a role, there are a number of key personality traits that you should look for. From strong interpersonal skills and initiative, to adaptability and creative thinking, there are many so-called "soft" skills that make all the difference between a new team member who is a good fit for your company culture, and one who you will end up wanting to rid yourself of in no time. Read on for some of the top signs you should look for next time you are interviewing job candidates.
Positive Attitude
Attitude can make all the difference between an average employee and a "rock-star" one. Look out for potential hires that exude a positive attitude and enthusiasm for the role and the company. Often this is displayed through body language, as well as pertinent, well thought-out questions which show they have done their research on the firm and thought about what the role may entail.
Remember, someone can have all the experience in the world, but if they do not care about the job they are doing, they are not going to be nice for anyone in the team to work with, and also won't be likely to put in extra effort to get the job done well. A happy outlook will be conducive to better teamwork and higher levels of creativity in the workplace.
Initiative
It is also important to look for team members who display initiative. This type of worker typically won't need to be micromanaged, and will be more likely to come up with new ideas and be self-motivated to go "above and beyond" in their position.
During the interview process, pay close attention to candidates who can recall examples of having worked independently in past roles. Ideally, they are workers who require little to no guidance or oversight from management and peers. For example, perhaps they created a new system after noticing a flaw in operations, or found an inventive way to save money for a company.
Communication and Relationship Skills
Another area that is particularly important is interpersonal skills. Good employees (whether entry-level staff members or top managers) know how to "play well with others" and communicate effectively. While many roles might require regular independent work, there are not really any positions that do not involve personal interactions on at least some level.
Staff members should be able to properly communicate their findings, questions, needs, research, or other important information to internal and/or external stakeholders. This generally requires excellent verbal and written communication skills, as well as the ability to develop good working relationships with co-workers, clients, customers, journalists, investors, or any other contact.
In interviews, look for candidates who know how to express themselves well, are likable and are personable. This does not mean that someone has to be an extrovert and the most outgoing person in a room, but just that they should have the ability to convey information well and know how to conduct themselves tactfully and politely.
Ability to Adapt
Finding the perfect employee is no small task. You generally want an individual who will be worth keeping on board for the long term. After all, it costs companies a lot of money to train new personnel, cover recruitment costs, and deal with the issue of lost knowledge, so it pays to employ people who will be an asset for the company for many years. This is why adaptable and flexible team members are invaluable assets.
If employees are willing to learn new skills, processes, techniques, and technologies during their career, this makes them valuable staff members who will always be contributing more to their workplace. As well, those who are flexible when it comes to working hours, variety of tasks, their environment and more, will be willing to work harder or later to finish projects, or be open to taking on new jobs when required.
When evaluating potential hires, try to find people who can demonstrate instances when they have taken on new responsibilities, have learned a new system, contributed to finishing a big project on deadline, or have otherwise shown themselves to be flexible and adaptable.
Creativity
Another trait that is becoming increasingly important in the workplace is creativity. Most companies do not have large, flexible budgets to use for emergencies or other problem-solving purposes. This means that high-impact employees must be more and more creative in their thinking when it comes to saving or spending money, predicting trends, finding customers, winning accounts, producing goods, and so on. Those who know how to problem solve effectively will make a great addition to any firm.
How do you hire the best candidates to join your team?
Calling all HuffPost superfans!
Sign up for membership to become a founding member and help shape HuffPost's next chapter