Instagram has not only allowed us to see the lastest creations of our favorite artists, but it has also given us the ability to witness their process of putting together a finish product. Check out what these five exciting artists are up to on their Instagram.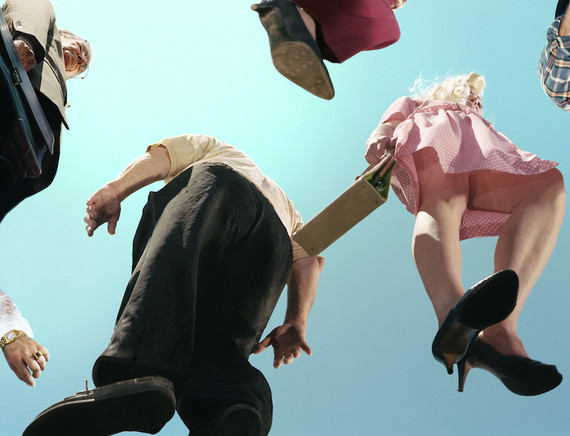 Alex Prager was born in 1979 in Los Angeles, California, where she continues to live and work. A self-taught artist, she was inspired to take up photography after seeing the color images of William Eggleston, who is widely regarded as the father of contemporary color photography. Prager has been recognized with the FOAM Paul Huf Award (2012), among other honors. Her editorial work has been featured in Vogue and W, and her film series "Touch of Evil," commissioned by The New York Times Magazine, won a 2012 Emmy Award. Prager's work is represented in the collections of major museums including New York's Museum of Modern Art and Whitney Museum of American Art, San Francisco Museum of Modern Art and Moderna Museet in Stockholm, Sweden.
Mr. Arsham, who grew up in Miami and graduated from Cooper Union in New York, makes sculptures, drawings and installations that toy with architectural distortion. "Taking everyday things and playing with expectations," is how he put it. His big break came in 2004, when he was living in Miami after college, and Merce Cunningham handpicked him to design stage sets for the dance company. (He now lives in New York with his French wife, Stephanie Jeanroy, and their 2-year-old son, Casper.)
His current obsession with outdated gadgetry, like old flip phones, boomboxes and Walkman players, which he buys on eBay and casts in geological materials like ash and crystal, began about four years ago, after a trip to Easter Island, where he spent a month drawing archaeological relics for a Louis Vuitton travel guide.
JR owns the biggest art gallery in the world. He exhibits freely in the streets of the world, catching the attention of people who are not typical museum visitors. His work mixes Art and Act, talks about commitment, freedom, identity and limit. After he found a camera in the Paris subway, he did a tour of European Street Art, tracking the people who communicate messages via the walls. Then, he started to work on the vertical limits, watching the people and the passage of life from the forbidden undergrounds and roofs of Paris. In 2006, he achieved Portrait of a Generation, portraits of the suburban "thugs" that he posted, in huge formats, in the bourgeois districts of Paris. This illegal project became "official" when the Paris City Hall wrapped its building with JR's photos.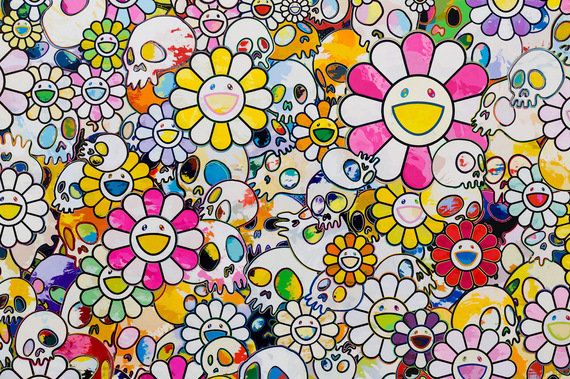 One of the most acclaimed artists to emerge from postwar Asia, Takashi Murakami—"the Warhol of Japan"—is known for his contemporary Pop synthesis of fine art and popular culture, particularly his use of a boldly graphic and colorful anime and manga cartoon style. Murakami became famous in the 1990s for his "Superflat" theory and for organizing the paradigmatic exhibition of that title, which linked the origins of contemporary Japanese visual culture to historical Japanese art. His output includes paintings, sculptures, drawings, animations and collaborations with brands such as Louis Vuitton. "Japanese people accept that art and commerce will be blended; and in fact, they are surprised by the rigid and pretentious Western hierarchy of "high art'," Murakami says. "In the West, it certainly is dangerous to blend the two because people will throw all sorts of stones. But that's okay—I'm ready with my hard hat."
Vik Muniz was born into a working-class family in Sao Paulo, Brazil in 1961. As a young man he was shot in the leg whilst trying to break up a fight. He received compensation for his injuries and used this money to fund a trip to New York City, where he has lived and worked since the late 1980s. He began his career as a sculptor but gradually became more interested in photographic reproductions of his work, eventually turning his attention exclusively to photography. He incorporates a multiplicity of unlikely materials into this photographic process. Often working in series, Vik has used dirt, diamonds, sugar, string, chocolate syrup and garbage to create bold, witty and often deceiving images drawn from the pages of photojournalism and art history. His work has been met with both commercial success and critical acclaim, and has been exhibited worldwide. His solo show at MAM in Rio de Janeiro was second only to Picasso in attendance records; it was here that Vik first exhibited his "Pictures of Garbage Series" in Brazil.

Interested to learn more about investing in art? Find information about the artists and collections open for investment on the Arthena platform by clicking here.
Calling all HuffPost superfans!
Sign up for membership to become a founding member and help shape HuffPost's next chapter