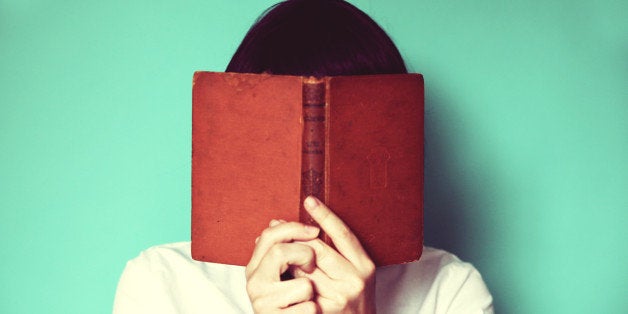 Are you ready to discover the newest YA titles coming to a bookstore (or e-reader) near you in 2016?
As a YA book blogger and book curator, I've scoured the Internet for forthcoming releases and found next year's latest and greatest YA book trends. If you're like me, there's always room for more novels on the toppling to-be-read list.
Time traveling, the popular science fiction past time, is finding new life again in YA. Hunting rogue travelers, discovering special abilities and navigating the fourth dimension have never been so exciting!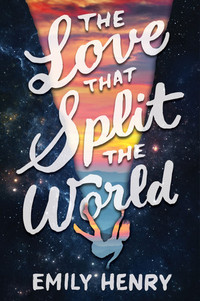 The Love That Split the World by Emily Henry -- This novel is Friday Night Lights meets The Time Traveler's Wife, and perfectly captures those bittersweet months after high school, when we dream not only of the future, but of all the roads and paths we've left untaken.
Passenger by Alexandra Bracken -- Etta and Nicholas embark on a perilous journey across centuries and continents, piecing together clues left behind by a devious traveler.
The Girl from Everywhere by Heidi Heilig -- Sixteen-year-old Nix has sailed across the globe and through centuries aboard her time-traveling father's ship. But when he gambles with her very existence, it all may be about to end.
Into the Dim by Janet B. Taylor -- Agreeing to spend the summer in Scotland, Hope Walton discovers that her mother was more than a brilliant academic, but also a member of a secret society of time travelers.
The Square Root of Summer by Harriet Reuter Hapgood -- Seventeen-year-old physics prodigy Gottie Oppenheimer navigates a summer of grief and rips in the space-time continuum, all while trying to reconcile heartbreak.
Fandom Friendly
I'm so glad art is reflecting life more than ever this year. Connoisseurs of Internet culture, writers of fanfiction and lovers of fandoms can find their happy place with these upcoming titles.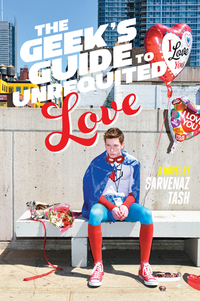 The Geek's Guide to Unrequited Love by Sarvenaz Tash -- Graham has figured out the best way to tell his neighbor and long-time crush how he feels: woo her at the coolest, kookiest comic con full of superheroes and supervillains.
Gena/Finn by Hannah Moskowitz & Kat Helgeson -- The story follows the unlikely friendship of two young women forged via fan fiction and message boards, and is told entirely in texts, chats, and blog posts.
Scarlett Epstein Hates It Here by Anna Breslaw -- Meet Scarlett Epstein, BNF (Big Name Fan) in her online community of fanfiction writers, world-class nobody at Melville High. When her real life classmates find her online, they discover what she really thinks of them...
Cure for the Common Universe by Christian McKay Heidicker -- Sixteen-year-old Jaxon is being committed to video game rehab... ten minutes after he met a girl who agreed to go out with him. In rehab, he can't blast his way through galaxies to reach her. Instead, he has just four days to earn one million points by learning real-life skills.
Bookishly Ever After by Isabel Bandeira - Phoebe Martins' life would be a book. Preferably a YA novel with magic and a hot paranormal love interest. But when Phoebe finds out that Dev, the hottest guy in the clarinet section, might actually have a crush on her, she turns to her favorite books for advice.
While the retelling of fairytales and legends is not new to YA, the re-imagining of classic literature offers a fresh take on the ever-popular trope.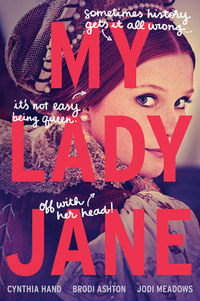 My Lady Jane by Cynthia Hand, Brodi Ashton & Jodi Meadows - Lady Jane Grey, sixteen, is about to be married to a total stranger--and caught up in an insidious plot to rob her cousin, King Edward, of his throne. But that's the least of Jane's problems. She's about to become Queen of England. Like that could go wrong.
Stone Field by Christy Lenzi -- Inspired by Emily Bronte's Wuthering Heights, Stone Field is a passionate and atmospheric story of how violence and vengeance pervert the human spirit, and how hatred can be transcended by love.
As I Descended by Robin Talley -- Retelling Shakespeare's Macbeth, the story focuses on a lesbian couple who set out to dethrone the school's resident Mean Girl, only to find themselves struggling to hang onto their sanity and their lives when they accidentally summon a trio of brutal, manipulative ghosts.
The Steep and Thorny Way by Cat Winters -- A thrilling reimagining of Shakespeare's Hamlet, The Steep and Thorny Way tells the story of a murder most foul and the mighty power of love and acceptance in a state gone terribly rotten.
Bright Smoke, Cold Fire by Rosamund Hodge -- Written by one of my favorite authors, this story is described as "Romeo and Juliet meets Sabriel." A city is threatened by necromancers and protected by "the Juliet," a girl born in every generation with powerful magic.
These strong female heirs and chosen ones use their abilities to right wrongs, take back what was theirs and generally kick some butt.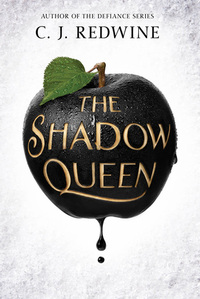 The Shadow Queen by C.J. Redwine -- Lorelai Diederich, crown princess and fugitive at large, has one mission: kill the wicked queen who took both the Ravenspire throne and the life of her father. To do that, Lorelai needs to use the one weapon she and Queen Irina have in common--magic.
The Shadow Bright and Burning by Jessica Cluess -- Forced to reveal her power to save a friend, Henrietta Howell is shocked when instead of being executed, she's named the first female sorcerer in hundreds of years and invited to train as one of Her Majesty's royal sorcerers.
Nemesis by Anna Banks -- A princess who possesses the power to create energy escapes her father, who wishes to weaponize it, only to be captured by another kingdom where she discovers that her powers could be used to fight a terrible plague.
Of Fire and Stars by Audrey Coulthurst -- A princess with a forbidden magical gift is shipped off to a neighboring kingdom to marry a prince, but she has to choose between her duty and her heart when she falls in love with his rogueish horse-training sister instead.
Star-Touched Queen by Roshani Chokshi - Cursed with a horoscope that promises a marriage of Death and Destruction, sixteen-year-old Maya has only earned the scorn and fear of her father's kingdom. But when her father arranges a political marriage, her wedding takes a fatal turn, Maya becomes queen to Amar, a man with many secrets.
Besties & The Breakfast Club
These novels are perfect for those who appreciate alternating points of view and narratives that weave several characters' stories together. Addressing deep issues and strong friendships, heart strings will be tugged.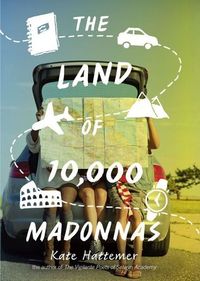 The Land of 10,000 Madonnas by Kate Hattemer -- Five teens backpack through Europe to fulfill the mysterious dying wish of their friend in this heartwarming novel from the author of The Vigilante Poets of Selwyn Academy.
Rebel, Bully, Geek Pariah by Erin Jade Lange -- The Breakfast Club gets a modern, high-stakes reboot in this story of four very different teens and a night that changes them forever.
Don't Get Caught by Kurt Dinan -- When Max Cobb receives an invite to the prank-pulling Chaos Club, he jumps at the opportunity. When he and the four other misfits who received similar invitations realize it's a set-up, he decides it's time for payback.
The Odds of Lightning by Jocelyn Davies -- The lives of four teens intersect by chance during a freak thunderstorm in New York City. When they are struck by lightning, they embark on an epic all-nighter to follow their dreams, fall in love and reconcile the past.
Seven Ways We Lie by Riley Redgate - Seven classmates' lives intersect and reveal hidden secrets. For better or worse, every choice they make will change a life.
Related
Popular in the Community