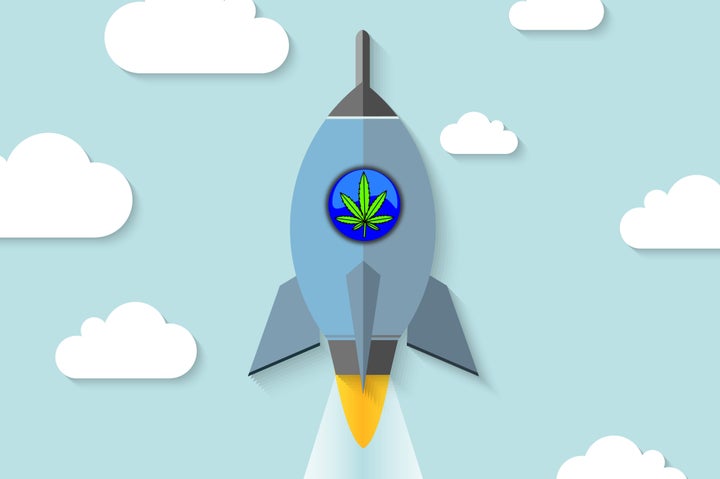 The 4th of July holiday has a rich history of new recipes, new products, and new ways to celebrate. It's no different in the cannabis industry where a good time can be consumed through a variety of mediums. From tincture to pre-rolls, below are five products you might particularly enjoy this July 4th.
Lowell Smokes
I was first introduced to the Lowell Herb Company at a recent The New Smoker cannabis social in Hollywood. They've put together a elegant, sexy, and earthy pre-roll and matches set that made for an easy conversation piece at the local biker bar I frequent.
"It looks nostalgic", one toker told me of the cigarette pack-sized packaging. Smooth in taste, this sativa blend comes in a set of ten joints totaling six ounces in weight.
At a price of $60 a pack, Lowell Smokes aren't cheap. But they're not supposed to be. For the discerning cannabist, this set is more than a novelty--it's a reincarnation of old tradition.
Magical Butter
No space wasted in Magical Butter packaging. Every side of every corner contains rich graphics and valuable recipes, explanations, and facts. For example, did you know that in the 4,000-year history of medicine between 2000 B.C. to 2000 A.D., cures and trends have come and gone, while native root medicines have come full circle?
I discovered that little tidbit of information from the box.
Replete with brushed stainless steel, multi-colored LEDs, and retro coffee pot-esque curves, what's inside is as delightful as what's outside. Magical Butter offers a wealth of tutorials and shared user stories on its website and social media channels. A tincture lover, I explored those.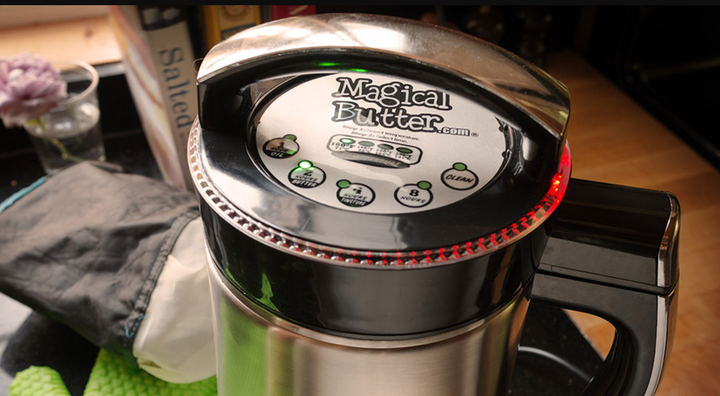 The machine can produce between two and five cups. I tried only two cups because I was low on the one-cup Everclear to one-cup vegetation ratio. Mixed them, and after four hours, had a decent sativa tincture without having to hand turn a mason jar in the freezer for five days.
Next time I need to use more trim, and I'm seeking recommendations on how much shake can be used in lieu of trim.
A bit caveat? Buying Magical Butter on eBay or Amazon voids the warranty, and things with warranties are cooler than things without them.
The Swan Mod by S6xth Sense
For a new vaping device to be truly innovative it necessarily needs to be truly functional. All too often new devices look stylish, but are too complicated or cumbersome. The Swan Mod by S6xth Sense (cool spelling) is neither of those. It's as functional and compact as it is elegant.

Simply slip a 500 mg vape cartridge into this Micro-USS charged device, and it warms it right up, ready to puff. Its side-by-side battery-to-cartridge design makes the Swan Mod uniquely compact, and surprisingly light. https://youtu.be/oTIan5SB7H4
Liquid 9 by Jupiter Research
The Liquid 9 by Jupiter Research is a stylish, slightly technical, yet simple to use device introduced to me by a colleague. The pen's C-Cell™ core conducts heat directly into oil extract radically reducing viscosity and improving flow. The pen feels strong and sturdy, and is built of medical grade materials and tamper proof design.

The Liquid 9 uniquely vibrates when activated, replacing confusing and potentially visible operations. And boy is it powerful. A reddit thread about the Liquid 9 reveals user feedback and some other product details.
Vapor Slide
The line was six folks deep when I came upon the Vapor Slide booth at the recent Cannabis Business Summit and Expo in Oakland, California. "We are blowing up finally after two years on the grind, and now can't keep these things in stock," Brendan Gillis, founder and CEO of the company told me.
That's because Vapor Slide had designed a product that combines two things cannaseurs love: vaping and dabs.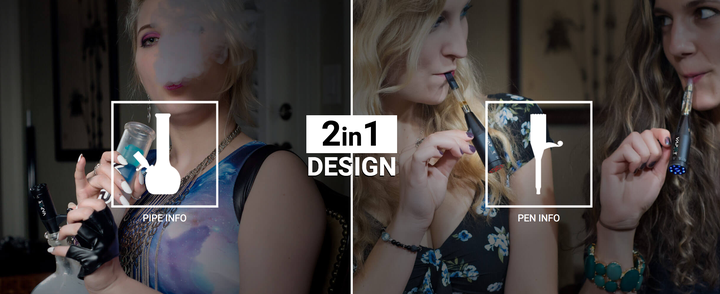 Vapor Slide has combined the best in cartridge technology with the best battery technology to give a versatile and reliable hybrid between pen vaporizer and dab. With a 2-in-1 design, Vapor Slide works either independently or with a water-pipe, and temperatures can be adjusted from the unit's bezel.
It's super powerful just as a pen, and far worth the extra weight carrying it around instead of a traditional one. With the bong it's just plain awesome.
Related
Popular in the Community