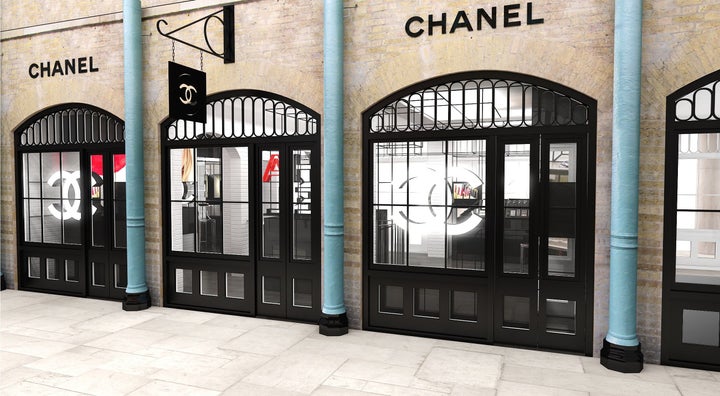 It is that time of year again, when we are edging near cooler nights and tougher looks. First thing, fashion-wise, that comes to my quasi-rocker/designer/writer/fashionista-mom mode of style is bring on the sweater weather and don't forget the leather. This year, more than ever, we're seeing nuances of cool vintage revival (think Hell's Angel biker babe meets Bridget Bardot's sweet yet wild side) strutting down the runways, for some chic leather Renaissance reunion. Here goes my lovely list of luxurious leather must-haves...
I have a personal vested interest in this always fashion-forward brand that never ceases to put a different spin on utility and style, especially when it comes to their beautiful lambskin leather purses. My love and appreciation for Domenico and Stefano (the founding genius duo behind Dolce & Gabbana that commenced in 1982) was instant. I was a young model living in Paris, visiting their Milano showroom for my first of many upcoming fashion show and ad campaign fittings as a model for these two geniuses. They really demonstrated a whole story, from idea to concept of how a woman should embrace her femininity and curves. So it is obvious that their latest stellar creation, the "Miss Sicily" leather handbag, is simply stunning to say the least. It is of a silhouette that is utterly timeless and womanly, made of supple leather construction in a sublunary hue -- with golden hardware and a cross body strap that is also accompanied by a chic top handle.
Nothing epitomizes "cool as you-know-what" as owning a little piece of heaven in your wardrobe aka "Chrome Hearts." Their leather, the same type as is used in the iconic and refined Rolls Royce interiors, is soft and subtly stretchy, and, well, earth-shattering, ground-breakingly killer. Owners and designers Laurie-Lynn and Richard Stark exude the lifestyle that they create each season. Richard, Laurie-Lynn and now also daughter Jesse Jo, fuse into the line modern pieces that exemplify punk-rock spirit with top-of-the-line construction. My whole family, hubby Duff (Guns N' Roses, Velvet Revolver and Loaded fame) is never not draped in their leather quilted fitted moto vest, along with, of course, their supreme quality jewelry, glasses, jackets and boots. Daughters Grace and Mae and myself always have a uniform that consists of a bit of edgy charm (T-shirts, jewelry and those cute fashiony fun leather leggings) from Chrome Hearts, too.
I am not exaggerating to you when I say I cannot leave the house and not wear these precious and oh so comfortable shoes, without receiving a compliment. They are basically my uniform constant, and have been for several years now -- I literally wear them so much that by year's end, I re-buy them again because, quite frankly, it's a no-brainer, with regard to my feet looking and feeling good. I wear them with everything (dresses, leggings, jumpsuits, etc...). They seem to have a wider, rounder toe area than some of the other brands so you can literally wear them from morning 'til night. I put an extra comfy insole in them, and voila -- slippers for the modern-day, on-the-go woman.
It's no wonder, the fashion guru master himself -- Karl Lagerfeld -- wears custom clothing from this amazing designer. Agatha's deliciously demoniacal designs and fit are second to none. She meticulously hand sews, designs and fits the clothes to your liking, to your frame. She will use the precise thread, buttons and fabric you desire from her marvelous menagerie. Her workspace studio is one of the most original I have ever seen. One step inside, and you know you're in the master leather maker's magic zone. Agatha is sort of the secret gem in the mainstream leather world. The likes of Rihanna, Nikki Sixx, Slash, Fergie and Britney Spears are just a few of the countless celebrities touting her duds. Strong female star Rooney Mara from The Girl With The Dragon Tattoo was dressed from Agatha's leather and also swears by her new perfume Black Amber.
If you actually want to save a bit of money over the years, then invest in this timeless, adjustable, simple leather belt. It never goes out of style it can be worn lower or higher on the waist, as it slides for an allowance of various sizes. The classic beautiful belt also can be worn on either side (ie., one side is black leather, and the other tan). Quite simply, it always adds a dash of class, and Hermes exemplifies the most classic form of iconic fashion.