November is /www.caregiveraction.org/national-family-caregiver-month/"}}">National Family Caregivers Month and to mark the occasion, HuffPost50 published a callout in September from our editor-at-large Rita Wilson seeking stories of inspiring caregivers. We were inundated with submissions, some from family members and some from the caregivers themselves.
In this first installment of a two-part series titled Unsung Heroes: The Faces Of Caregiving In America Today, you'll read about five of the many people across the country who put their own lives on pause to tend to friends and family members who have fallen ill. Another five caregivers will be profiled on Nov. 11. To read more about the state of caregiving in America today, go here.
John C. Carver, 54, has been caring for his wife, Rita, 53, for more than 10 years.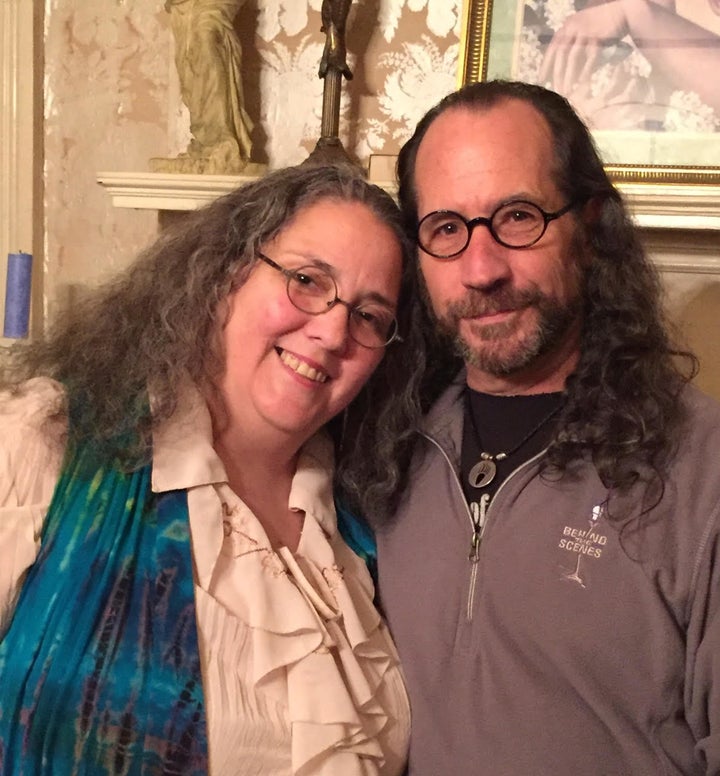 "John and I fell in love and were married in 2004 after a year's courtship. On our honeymoon I began to have problems walking. That was followed by a two-month bout of vertigo. Then I had numbness and tingling in my legs. The doctor's were baffled, but in 2006, I was diagnosed with Multiple Sclerosis. So almost before it began our young marriage was put on a path that could have torn it apart. I was 43 and John was 44. Throughout the long diagnosis process John was by my side at every doctor's appointment, test, and procedure to hold my hand, comfort, and keep me laughing, 
Now it's 10 years later and John jokes that we take our marriage vow of 'in sickness' a little too seriously! He has been, and continues to be, my rock. He works full-time (out of necessity), having arranged to telecommute from home so he could care for me. Over the years his caregiving needs and my physical/emotional needs have both varied greatly from taking on almost 100 percent of the household chores as well as running our side business. John has done things for me no husband should have to and through it all has showed me love, humor, and passion. Today our marriage is stronger than ever.
One example of how thoughtful he is, and something truly special about him, is that he is a wonderful photographer. We live in the country where John loves to take walks and photograph what interests his eye. Since I can't accompany him to these places, he has made it his mission to bring back gorgeous photos of his outings so it becomes as close to a shared experience as we can get. 
With his love and support, I have gone from being in a wheel chair full-time, to being able to walk again. There is no better man, friend or husband that I know of.
He is truly amazing."

Beverly Jordan, 62, has been caring for her mother, who is 100, for four years.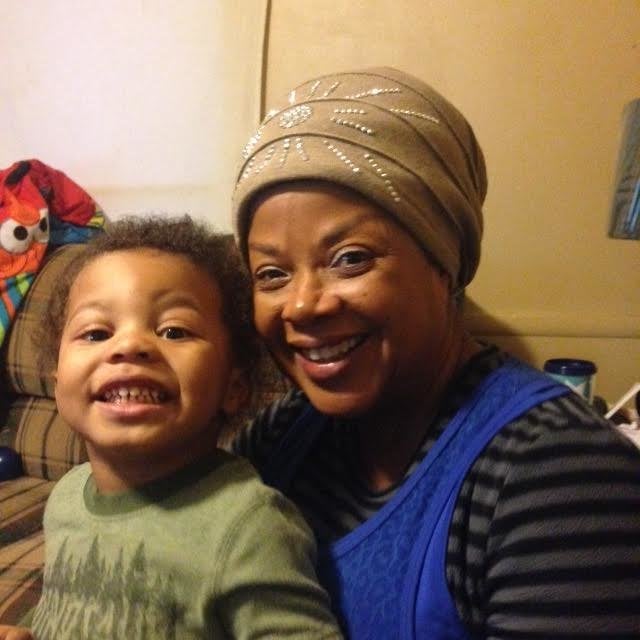 "My name is Lee Jordan and my awesome wife is Beverly Jordan (BJ). BJ, a registered nurse, gave up her career and moved her mom, Alma Collins ― or Grannie ― in with us. She has been her primary caregiver for the last four years. Grannie is 100-years-old.
I have seen my wife clean up Grannie after accidents, take her to all doctor appointments, cook her meals, make sure she eats and drinks water. She lays out all of her meds, bathes her, takes her to beauty and nail salons, makes sure she gets a pedicure, combs and brushes her hair. She takes her to outings such as baseball games, out to dinner, the grocery store, adult daycare, and every night, she reads Bible scriptures to her.
After all this, BJ still has time for me and to play with and take care of her five grandchildren! BJ is the youngest in her family, yet she is the only one that takes this much time in caring for her mother. I believe that God has a special reward for caring people like my BJ! My wife is 62 and has cared for her mother for four years."
Amy Shaffer Crawley, 56, has been caring for her husband, Jim, 54, for 17 years.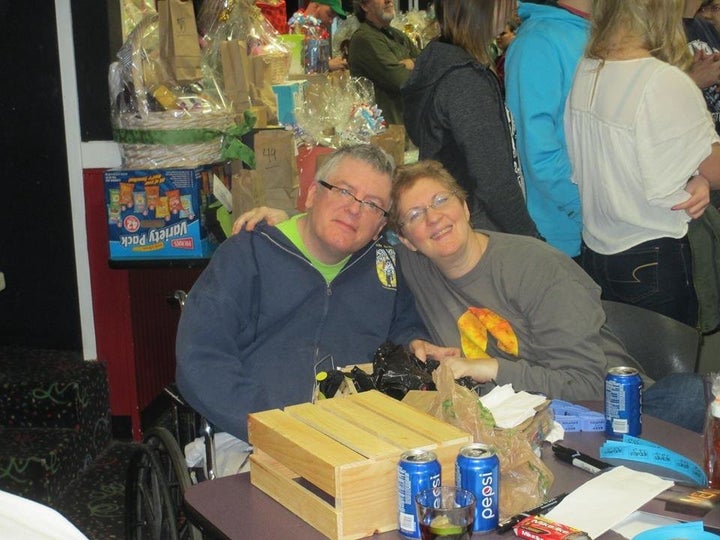 "Undoubtedly, you will receive submissions from thousands of caregivers, extolling their virtues ― and rightfully so. They will tell you of the sleepless nights, the constant worry, the unremitting doctor visits, and more. They will tell you about the isolation from friends and family, interlopers who feel they know best, and the fact that their own health has deteriorated as a result of caregiving.
But as I reviewed my own caregiving situation –- caring for my husband who is in a wheelchair due to MS -– I realized that what makes me an outstanding caregiver is the fact that I stayed.
I stayed when on January 4, 1999 –- the day he was diagnosed ― he told me he'd give me a divorce. I told him he was crazy.
I stayed when the drug he was on turned him into someone I didn't recognize.
I stayed and watched him deteriorate; from being able to walk and work seven days a week, to being in a wheelchair and being on disability.
I stayed because truthfully, I had nowhere else to go.
I stayed because I love him and believed that love conquers all. (Newsflash: it doesn't.)
I stayed because deep down, I believe I chose this path on many levels.
I stayed because the last 17 years have flown by in a blink of an eye.
I continue to stay because he makes me laugh.
I continue to stay because I have grown as a person as a result of caregiving.
I continue to stay because I would miss him terribly if he were no longer here.
I continue to stay because we have fun together, even when we're at home watching reruns of Big Bang Theory and laughing.
I continue to stay because he's a good person and deserves to have the best life possible that I can give him.
I continue to stay because I can't envision myself with anyone else.
I continue to stay because we have our own language that every couple develops in 20 years of marriage.
No question, my life has been hijacked. I would love nothing more than to travel to the Bahamas with him and go scuba diving. But, we're fortunate to vacation at the Jersey shore twice a year.
No question, I am human and have had more meltdowns ― and broken more remote controls ― than I care to remember.
So, what makes me a terrific caregiver is that this is life. And I am living it to the fullest despite the circumstances."
Susan Hogue, 62, has been caring for her son, Paul, 35, his whole life.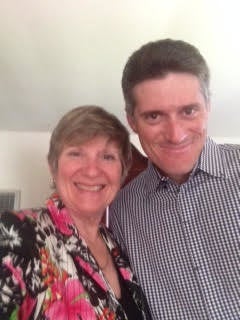 "November is a passionately regarded month to me for two reasons—it's National Family Caregivers Month and Epilepsy Awareness Month. For most of us family caregivers whose lives are touched by epilepsy, it is a year-round, 24/7, low-pay, often minutely appreciated and respected, full-time job. My son Paul was 7 when diagnosed with epilepsy and I basically reattached the umbilical cord. His seizures were so frequent and intense that he was unable to be alone, still requiring 24-hour care today at age 35.
The most horrifying seizures are watching him in full body convulsion, choking and frantically gasping for air, with me (5'1") protecting him (5'11") from hitting his head while trying to keep him on his side so his air passages are as open as possible, wishing I could do more as he starts turning blue, and praying the seizure will stop soon enough for him to get his breath. It's the most excruciating torture a parent, or anyone trying to help, can experience. In the ensuing struggle protecting him from hurting himself, I'm often hit by his uncontrollable jerking extremities, while with a seemingly third hand, wiping the saliva and blood from his mouth as he gasps for each life-saving breath. Because his teeth are grinding, I'm sometimes trying to rub an Ativan pill to dissolve in between his lip and gums without me being bitten, to help slow or stop the seizure. When the seizure finally starts to relax, after the longest 3-5 minutes imaginable, he's incoherent for about an hour, then wiped out for the rest of the day ― all previous plans now cancelled, but thank God he's alive.
As his caregiver, I could only work part-time in order to care for Paul as he was experiencing a variety of uncontrolled seizures every day, sometimes requiring paramedic visits and Valium injections to make them subside. For almost three decades, I struggled to help Paul try to regain a normal life, even starting and running a non-profit organization to help him meet others dealing with similar issues and to assist them all with their day-to-day struggles. Our experiences trained me as an advocate for disability rights and presenter of appropriate seizure protocol at schools, businesses and public venues, helping eradicate the stigma associated with epilepsy. A caregiver's job is also to stay apprised of breakthrough treatments, studying and pursuing everything leading edge including his current NeuroPace implant which I believe has literally saved his life, transforming many of his seizures into what now looks like sneezes.
Paul is my hero, taking on hurdles like any well prepared front-runner, never letting anything keep him down, battling the seizures with meds, implant and a positive attitude. As caregiver/mom I've learned a lot. I've often had to let go and rely on faith. Instead of staying home fearing his seizures, he is now a Gold Medal Athlete and Global Messenger for Special Olympics and an Ambassador for NeuroPace.
And I'm still here by his side, scheduling, supporting, loving."
Jennifer Severeide, 54, has been caring for her sister, Laura, 57, for more than three years.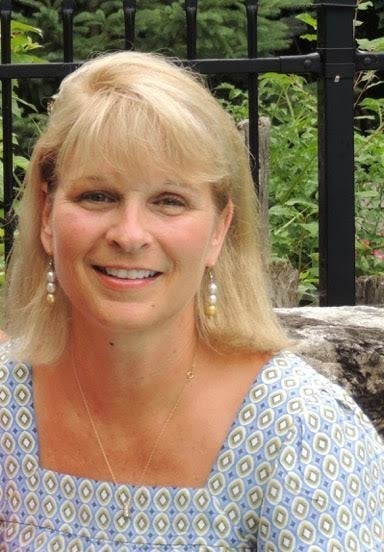 "Jennifer Severeide moved her sister, Laura, who was diagnosed at 52 with early onset Alzheimer's, as well as Laura's dog and two cats, from their mother's place in Canada to her own home in Oregon.
She had an addition built onto her house for Laura and when the disease progressed, she researched places that could care for her and moved her to a facility an hour away that suited her needs at that time.
She visited once a week and called every day, as she had a full-time job.
When Laura displayed violent aggression and was put into the hospital, Jennifer was there full-time, taking a leave of absence from her job and family.
She was the health advocate who wrote her congressman to have Laura admitted to a hospital that had a neurologist on staff instead of lying in an emergency department. And it was Jennifer, working with a medical team, who discovered it was the medication that caused the aggression.
Laura now lives back with Jennifer as she is happiest with her sister and in a calm environment.
As of last week, Jennifer had quit her job to become Laura's full-time caregiver and provide her with the love and care she needs. Laura's disease is progressing now and she is having a harder time with speech and functioning. 
Jennifer also has her own family, which consists of her husband, Jeff, and grown children. But has been caring for Laura since August 2013."
The above stories have been edited and condensed for length and clarity.   
Calling all HuffPost superfans!
Sign up for membership to become a founding member and help shape HuffPost's next chapter
BEFORE YOU GO
PHOTO GALLERY
Tips For Choosing An Elderly Caregiver