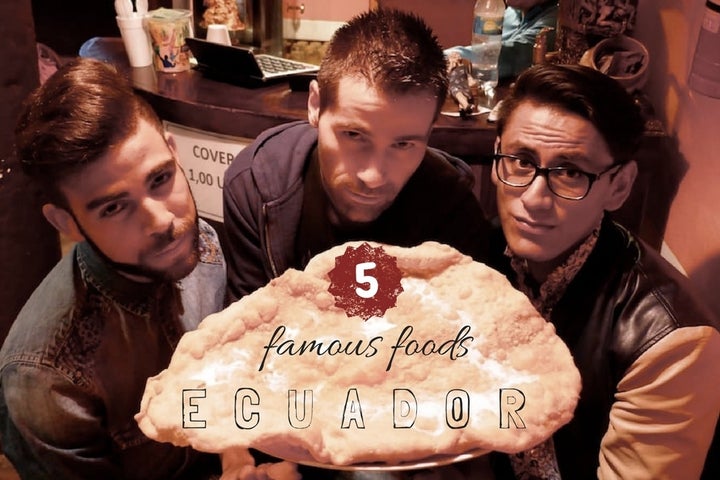 For such a tiny country, Ecuador really punches its weight on the culinary scene. You don't associate Ecuador as a foodie destination. Instead images of Charles Darwin and giant Galapagos tortoises are more likely to spring to mind.
That's what we thought when we first arrived, but very quickly discovered one of the most varied cuisines we've ever encountered in our travels with influences from the coast, Andes highlands and from its share of the Amazon basin. Remember: Ecuador is a tiny country, comparable in size to the UK or the state of Colorado in the US.
These are our 5 favourite famous foods of Ecuador not to miss.
Llapingachos are one of Ecuador's most famous dishes. They are fried potato omelettes stuffed with cheese, cooked on a hot griddle until crispy and commonly served with a fried egg, avocado, meat and peanut sauce.
They originated from the highlands but their popularity spread throughout the country, making them the national dish. They are popular in the markets where they're prepared in bulk and served to hungry folk for lunch or as a side to another dish like hornados and fritadas.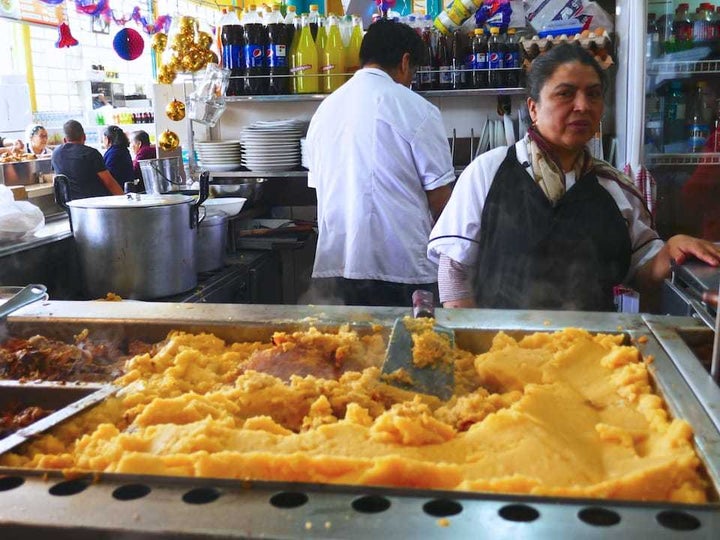 Locro de papa is a potato based soup with cheese, served with avocado and cooked with garlic, onions, achiote (annatto) powder and cilantro.
It is particularly popular in the Andes highlands in Ecuador, where it's the perfect accompaniment to the cold rainy weather. The word locro comes from the Quechua word, ruqru, which means stew, and papa means potato in Spanish.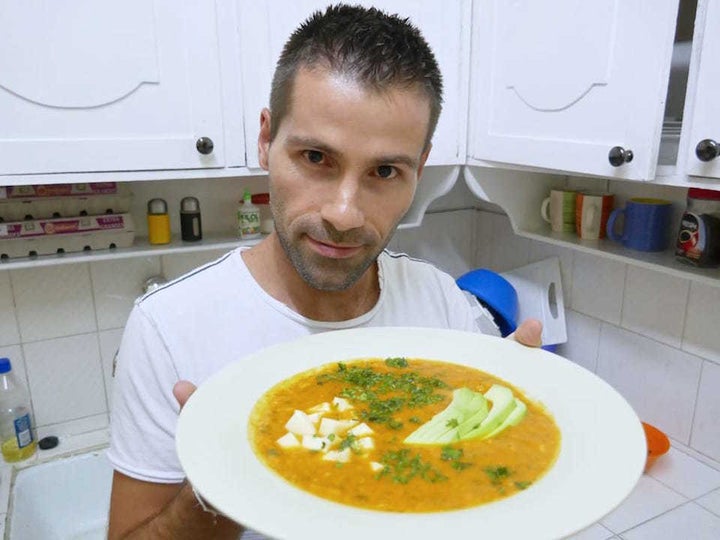 Canelazo is a spiced hot drink from the highlands in Ecuador. It's similar to mulled wine but with a richer flavour. A typical canelazo contains cinnamon, sugar, naranjilla (Ecuadorian citrus fruit) and puntas.
Puntas is a strong Ecuadorian alcoholic drink (around 30%-60%) made from sugar cane. The ones which are commercially made and sold in supermarkets are generally weaker compared to those that are home made. Ask around and a local will be able to point you in the direction of someone who makes puntas in their kitchen – but watch out: other than it being extremely strong, it's illegal to produce home made puntas in Ecuador!
No Ecuadorian party is complete without Canelazo pitchers or a round of puntas shots!
Empanadas are famous throughout Latin America, particularly in the Argentinian cuisine. The Ecuadorian empanada de viento is made with regular dough, filled with cheese and served with sugar sprinkled on top. Other than the cheese, they are empty inside, just like the wind: viento.
Best place to try one is in one of the many small bars in Quito's Old Town with a group of friends, washed down with lots of canelazo.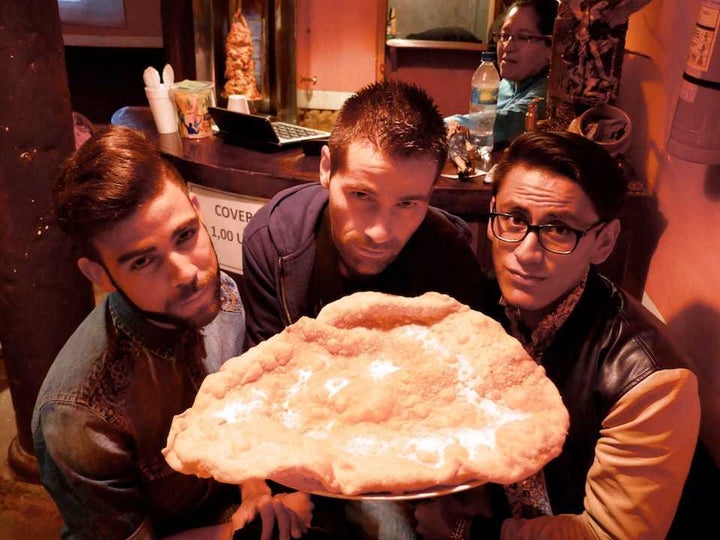 A churrasco is a very typical Ecuadorian dish and confusingly has the same name as the famous Brazilian barbecue. In Ecuador, churrasco refers to a plate of thinly sliced grilled steak topped with a fried egg, rice, plantains, chips, sliced avocado, salad, and spicy garlic aji sauce.
It's a complete meal, which ticks all the boxes: hearty, delicious and contains a portion of carbs, protein and veg all in one.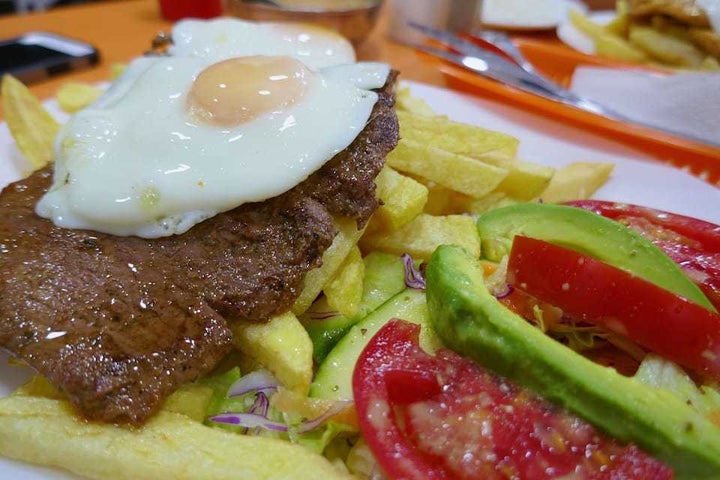 Popular in the Community