For Germans, October 3 marks the Day of German Unity (Tag der Deutschen Einheit), a national holiday commemorating Reunification in 1990. The country's five eastern German states -- previously their own country under Soviet rule -- merged with West Germany to form one nation shortly after the fall of the Berlin Wall.
The main view that many international tourists see of former East Germany (the German Democratic Republic, or DDR) are the graffitied remnants of the Berlin Wall scattered throughout the capital. Yet the rest of the former DDR is a fascinating region, rich in history, ornate architecture and some of the country's most pristine landscapes. Here is a glimpse at five historically-rich eastern German locales that are an easy day-trip from Berlin.
Frankfurt an der Oder
Also known as "the other Frankfurt" to distinguish it from Frankfurt am Main, this town was split in two after World War II. Now on one side of the Oder River sits the Polish town of Słubice. European University Viadrina's small campus is even situated in both countries, with some students dividing their class load between Poland and Germany. Established in 1991, the university was born out of lofty ideals: creating a multinational student body, starting with its next door neighbors.
Like many former East German cities, Frankfurt's population has been dwindling since the late 1980s, going from 87,000 inhabitants then to just over 60,000 in 2010. But you won't feel it whenever there is a sunny afternoon, and town dwellers sip coffee in the colorful central shopping square. Nearby is St. Mary's Church, an 800-year old piece of medieval ecclesiastical architecture with tall stained glass windows where light perpetually pours in, even on the bleakest of days.
Potsdam
The capital of the German state of Brandenburg since Reunification, this historical city -- furnished with four UNESCO World Heritage sites -- used to be nearly impossible to see. Now it's a 45 minute train ride from central Berlin.
Potsdam is the former hub of the German film industry, with an impressive museum paying homage to the many productions and actors that once called the city home. The centerpiece of the city, though, is the sprawling Sanssouci Park, which boasts an ornate yellow palace that was the home of Frederick the Great when the city fell under Prussian rule. Following reunification, Frederick's body was brought back to the palace and buried in a tomb that overlooks his gardens. The palace, with a lavish architectural style that rivals Versailles, was also deemed a UNESCO World Heritage Site after 1991.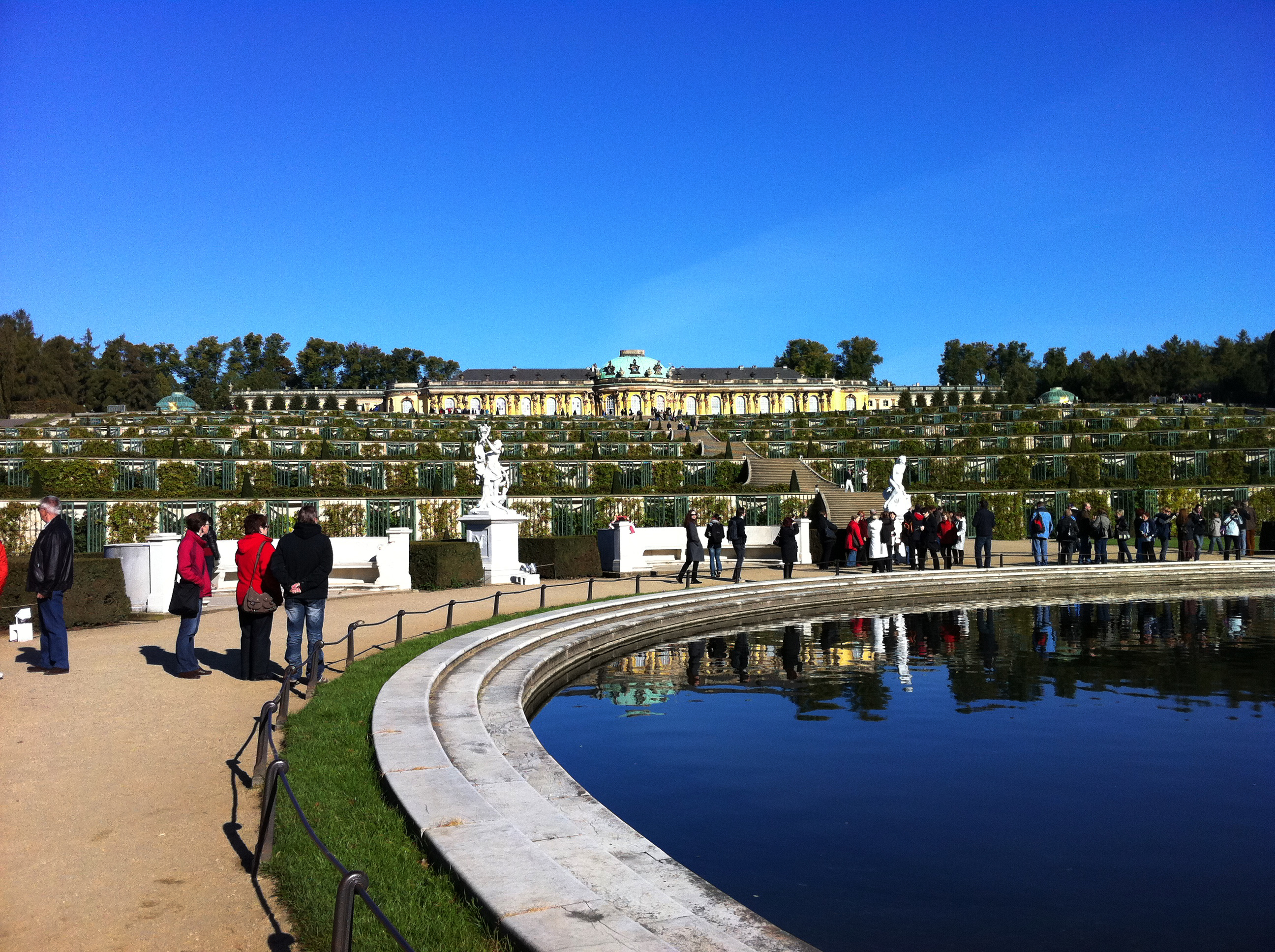 Leipzig
Situated in Leipzig's historical center, the pretty St. Nicholas Church is where the city's most famous one-time resident, Johannes Sebastian Bach, premiered many of his compositions. But the centrally-situated Nikolaikirche gained another claim to fame in recent history. In 1989, it spurred the Monday Demonstrations movement, or a series peaceful protests against Communism that rapidly spread to other East German cities. They were pivotal in leading to the fall of the East German regime on November 9, 1989.
Housed in former Stasi (secret police) headquarters, the Museum in der 'Runden Ecke' is filled with around 30,000 DDR-era objects, such as a record destroying machine and special postage stamps. Evoking a true historical feel with linoleum floors, peeling brown-yellow wallpaper and exposed cable ducts, the musty museum also includes a bookstore with obscure titles in both English and German.
Dresden
Situated halfway between Berlin and Prague, Dresden is a charming, fairytale-esque city dotted with regal buildings that line the Elbe River. The hip Neustadt (which despite its name is an older part of the city) was less scathed by bombing during World War II than Altstadt, which sits on the other side of the river. Several landmarks throughout the city were restored after World War II, such as the baroque Zwinger Palace in 1971, the ornate Semper Opera House in 1985, and -- arguably Dresden's most famous landmark -- the dome topped Frauenkirche in 2005.
The modern Leonhardi-Museum offers a large collection of so-called non-conformist art from the former DDR, including several pieces by the owner himself. Among the many other sites worth visiting are the Green Vault, a treasure chamber, and the Grosser Garten, a public park that includes a still-running railway developed by former East German youth organizations.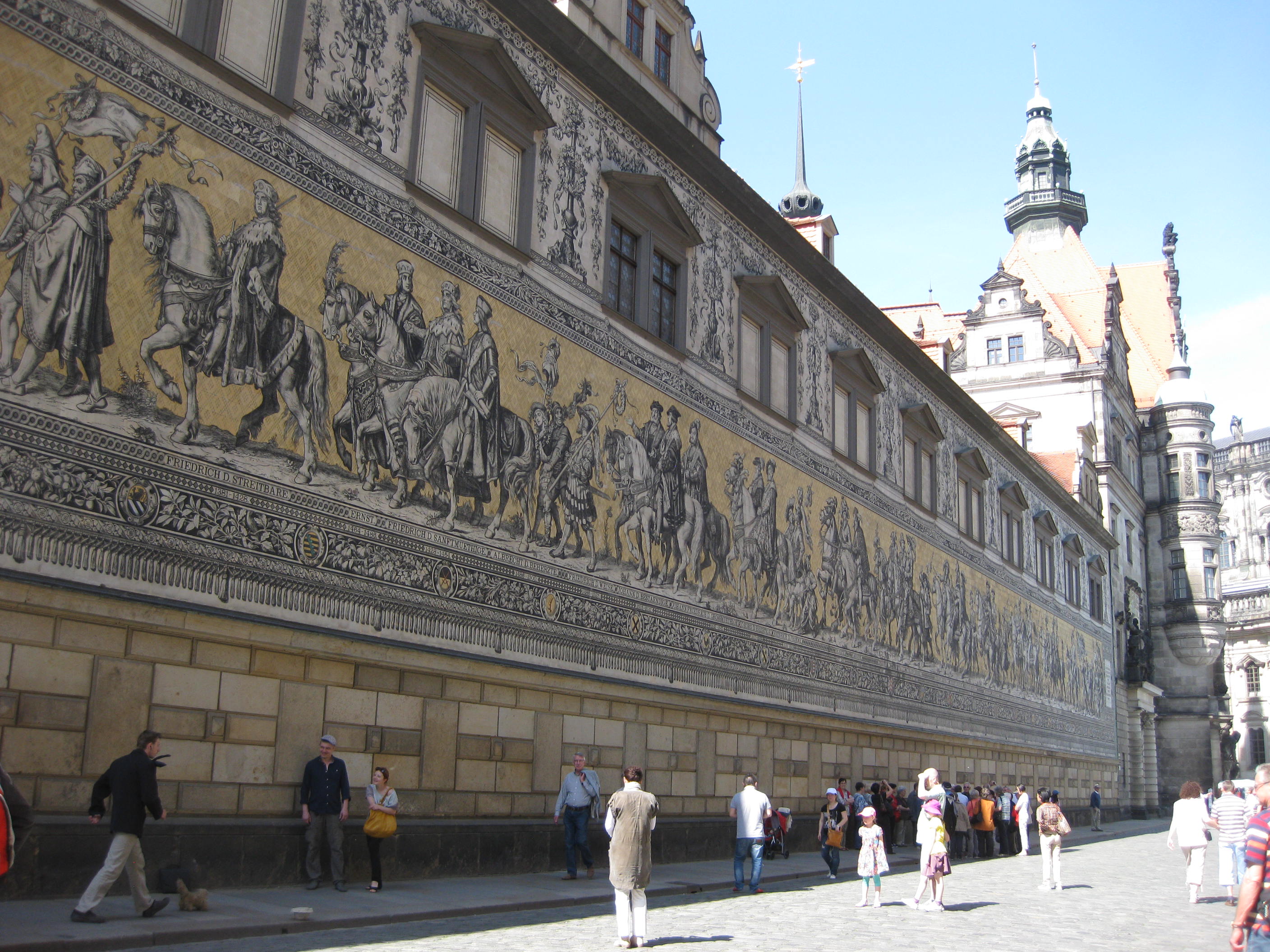 Mecklenburg-Western Pomerania
About 97 percent of tourism to the Northeast state of Mecklenburg-Vorpommern, an idyllic area of windswept lakes and crystalline beaches, is by Germans. Aside from a few major cities, most of this Baltic Sea region is off the beaten German path.
Tiny and charming municipalities such as Göhren-Lebbin dot the state, which boasts 1,700 irresdescent lakes and several winding bike trails that wrap around them. Further north is Rostock, the state's largest city, which includes a seaside center with medieval pastel-colored buildings. The 13th Century Marienkirche is the only building in the city to have remained unscathed throughout World War II. With 95,000 inhabitants, Schwerin is the smallest German state capital, and hosts the state parliament in a towering castle.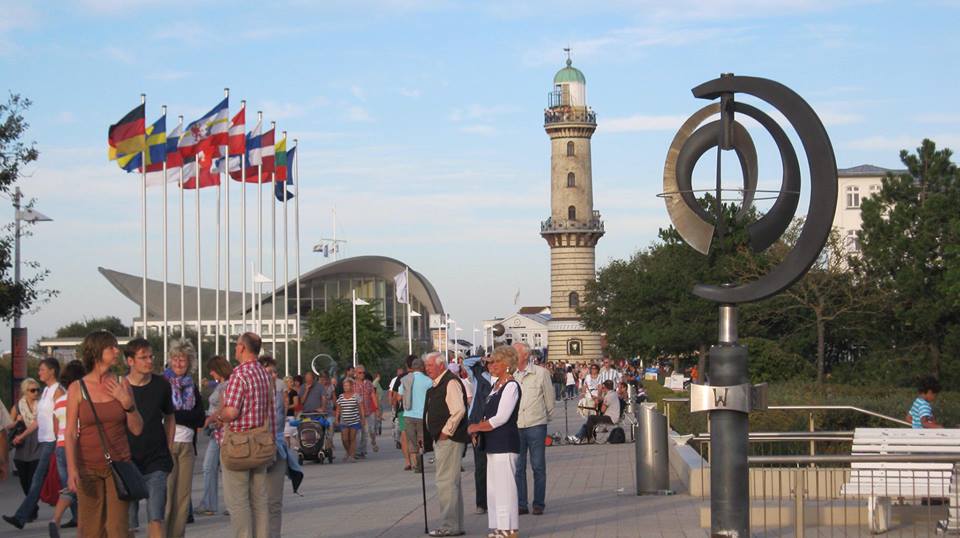 Photo credits: Sanssouci Palace by Alex Norman, Zwinger Palace by Virginia Head, Rostock by Elani Koogle.