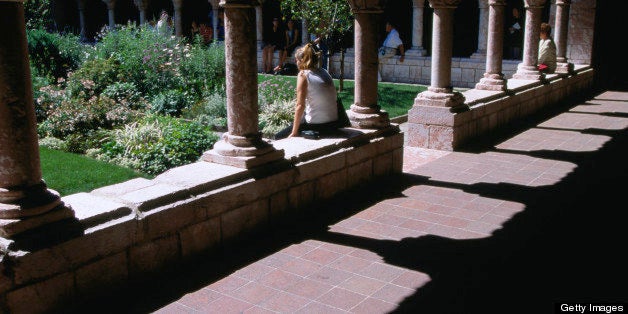 Those of us in Travelzoo's New York office are eagerly awaiting summer and its street festivals, rooftop lounges and concerts at Central Park. However, we're far from the only ones who love these spots, and sometimes we need a break from the crowds.
We're sharing our favorite less-explored summer spots to find shade, a cool drink or simply some extra space - just don't tell too many people:
--Roosevelt Island: To get to this narrow, serene island in the East River, you can take the F train. But we recommend hopping on the tramway for aerial views with just a swipe of your MTA card. Grab some ice cream at Coach Scot's Main Street Sweets and stroll the boardwalk to FDR Four Freedoms Park, passing the abandoned remains of the Renwick Smallpox Hospital along the way. Find a seat along the low stone walls and take in the panoramic backdrop of the Manhattan skyline.
--Tudor City Greens: Near First Avenue and 41st Street, this small but well-maintained park offers a calming respite in the center of the Midtown hustle. Plenty of shade and benches make it a favorite spot for lunch breaks from the office, especially among staffers at the nearby United Nations building.

--Battery Gardens beer garden: Though Battery Gardens is best known as a restaurant and reception venue, it also hosts an outdoor beer garden in the summer. With ample seating and affordable pitchers, it's popular with the after-work crowd.
--The Cloisters: For a relaxing afternoon, take the A train to The Cloisters Museum and Gardens in Washington Heights. A branch of the Metropolitan Museum, it showcases 2,000 works of medieval European art. Roam the gardens and then cool off at the indoor exhibits -- the Unicorn Tapestries are a must see. Admission is $25 for adults and free for children under 12.
--Snug Harbor Cultural Center: On the north shore of Staten Island, this estate was once a home for retired sailors. Now the cultural center's 83 acres provide a full day of entertainment, with Greek Revival buildings, a botanical garden, a park, a contemporary art museum, a children's museum, and multiple performance venues hosting theater, concerts and film screenings.
--Kelsey Rexroat is a Travelzoo Deal Expert based in New York City. Travelzoo has 250 deal experts from around the world who rigorously research, evaluate and test thousands of deals to find those with true value.