Hotels inspire the horrific and macabre, and with Halloween almost upon us it's time to celebrate haunted rooms, menacing presences, poltergeists, and even the occasional Log Lady lurking in the lobby.
Inspired by great cinema of horror, hotel search trivago.ca takes you to 5 hotels that have terrified and inspired from the silver screen.
The Oakley Court - Windsor (UK)
Dr. Frank-N-Furter's Castle in 'The Rocky Horror Picture Show' (1975)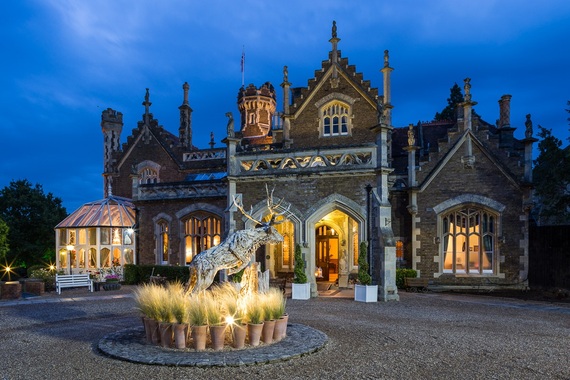 Source: The Oakley Court
Midnight movie fans will immediately recognize the historic Oakley Court hotel as the devilish castle/lab belonging to cinema's most famous transexual Transylvanian, Dr. Frank-N-Furter. The Rocky Horror Picture Show was just one of many horror films shot at the gothic British estate, and its current incarnation as a luxury hotel will get your pulse racing - fishnet stockings and corset optional.
Experience the eerie landscape that drove Jack Torrance to madness, from the comfort of the spectacular Timberline Lodge. The luxury hotel was used for the exterior establishing shots of Stanley Kubrik's The Shining, and perfectly captured the remote frozen mountain ranges so chillingly described by Stephen King. We suggest staying in Room 217.
Supernatural writer Mike Enslin, played by John Cusack, encounters unexplained paranormal activities and powerful hallucinations while staying in a supposedly evil room in Mikael Håfström's chilling 1408. The Roosevelt Hotel, an iconic New York City hotel, stars as the 'The Dolphin Hotel' in the unnerving film.
Salish Lodge & Spa - Snoqualmie
The Great Northern Hotel in 'Twin Peaks' (1990)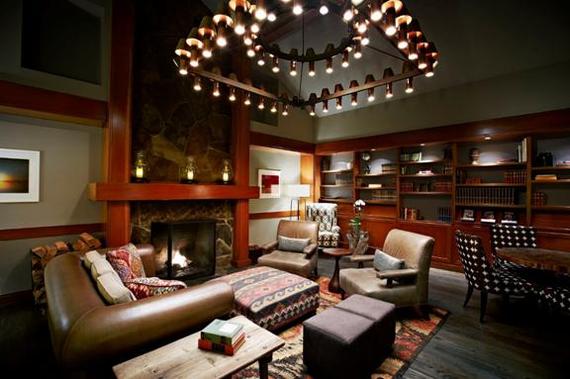 Source: Salish Lodge & Spa
Fans of the weird and wonderful will adore Washington's Salish Lodge and Spa, 'The Great Northern Hotel' of David Lynch's nineties cult classic Twin Peaks. You won't find The Log Lady lurking around the library, but the full-service spa and award-winning restaurants of this darkly mysterious luxury hotel will definitely not disappoint.
The bleak cliffs and haunting landscape of Cornwall can be petrifying at the best times, but in the Headland Hotel they proved a terrifying setting for Anjelica Huston's turn as the Grand High Witch in the film The Witches. While the historic hotel maintains that no children have actually been turned into to mice on the grounds, guests will still shiver from the uncanny resemblance to Roald Dahl's original description of the sinister 'Hotel Excelsior.'