Small business owners wear a lot of hats while learning to build a solid business foundation. One that may not fit so comfortably is the financial technology hat. Learning how to get all systems in place for successful eCommerce can be complicated and there is not a 'one size fits all' solution.
I recently attended a financial technology conference that was a wealth of information covering many aspects of technology that are important to know in order to grow and thrive in today's marketplace. One of the big surprises was seeing the tremendous support that the industry innovators offer to small business owners on many levels.
Here are five takeaways from the conference:
1. Innovators & Brands Are Listening to Small Biz Owners:
The floodgates are open, collaboration is the new eco-system in #FinTech (Financial Technology). Innovations and solutions for small business are being made utilizing data and input directly from small business owners. Our voices are being heard. In fact, they're now welcomed.
From graphic designers to app developers and even financial institutions, they are all creating products based on the common pain points communicated from small business owners. They realize that collaboration is key for their success as well; connecting not only with small biz owners but with other technology innovators whose niche expertise enhances their own products and ideas. This is a very exciting shift in engagement and partnerships.
2. The Physical Wallet is Fading Fast; Welcome Mobile Phones, Wearables, Biometrics and Bitcoin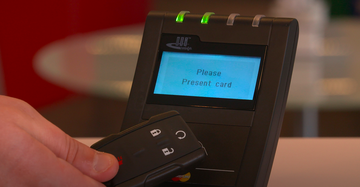 As we move toward a cashless, non-paper based society, mobile phones are fast becoming the wallet of choice. If you a have a brick and mortar store, you need to consider implementing new payment solutions as soon as possible. More and more customers want to use mobile wallets in store and merchants need to accommodate. Customers also want to have loyalty and promotion programs accessible via mobile apps.
Fashionable and functional wearables like rings from start ups such as Ringly and even dresses and gloves are debuting in 2016 from a variety of MasterCard collaborations. With security being a key issue with mobile wallets, biometrics (using human characteristics as a form of identification) is another hot topic. Fingerprints, eye retinas and voice patterns are being used to keep fraud at bay.
Sherri Haymond, SVP and Group Head Digital Channel Engagement at MasterCard says, "It's about the possibilities that tokenization has enabled for a more interesting connected commerce experience. It's not just about mobile, but almost any device can be a commerce device."
Bitcoin is a form of payment that we've heard about for a while but not many people outside of the #FinTech industry truly understand it. Sonny Singh, Chief Commercial Officer at BitPay says "Bitcoin is a digital currency used to pay people around the globe every day without any upfront cost or fraud issues." Tech Crunch reports there are over 120,000 bitcoin transaction taking place daily.
A recent article in the Los Angeles Times shows the digital currency experiencing a surge in popularity.
3. Consumer Expectations Are Higher Than Ever Before:
In order for small business owners to provide a great customer sales experience, they have to have an efficient and effective system set up to manage both financial and non-financial business matters from website and marketing to up the minute inventory and cash flow management. Capital One is sort of the 'Virgin Airlines' of the banking industry. Led by a hands on entrepreneurial founder, its disrupting what small business owners think about financial institutions because their solutions have been based on years of working closely with small business owners.
Keri Gohman, EVP and Head of Small Business Bank at Capital One says, "Banks are solving banking problems, they aren't developing solutions for small business owners. We want to change the paradigm for business owners and banking. We are blown away and inspired by the level of passion from entrepreneurs. When we look at the challenges that small business owners face, we know that we can help."
Just as financial tech innovators are listening to small business owners, the chain needs to continue with small business listening to their consumers about how to provide an uber-convenient, seamless customer experience. Consumers know there are myriad choices just a click away, so retailers need to have an awareness of the simplicity and convenience of their site's experience. Once consumers get used to easy payment solutions, it seems archaic to go back to the 'old fashioned' way with another brand. Don't risk losing customers.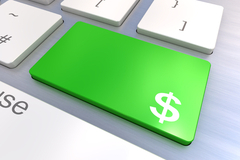 4. There Are Many Alternative Lending & Financing Options:
It's a great time to start a business and there's hope in finding funding. Business conditions and confidence have been improving since the recession and interest rates are low. There are several options to consider:
There are crowd funding platforms and one-offs like Kickstarter, GoFundMe, Indiegogo and platforms like Krowdster to help boost your crowd funding campaign efforts.
There are non-traditional online lending platforms such as OnDeck and Funding Circle and for younger millennials with student loans who want to consider refinancing to further their financial success professionally, there's SoFi.
Participating in competitions is also very worthwhile. Money2020 Hackathon had innovators compete to win a total of $125,000 in seed money. Winning these competitions offers not only funds but street credibly and bragging rights that can translate into bigger opportunities.
5. It's time for a Tech Check-Up:
We are supported by the ease of technology from building a solid business foundation, to setting up a website, social channels, user friendly eCommerce, affordable marketing options, payment system apps and alternative lending options. Take a look at the big picture of your financial technology systems. You may need to just fine day to day tasks or you may need a major overhaul in order to take advantage of all of these financial technology solutions.
Consider these questions:
Is your website mobile friendly? (This is an absolute must!)
Are you utilizing an on-the-go mobile reader payment system with the best transaction rates? Have you upgraded to real time cash flow management apps and software that connects all of your different apps to one easily manageable online location?
Are you syncing in loyalty programs with your eCommerce platforms?
Are you familiar with the 'Buy Buttons' on social platforms such as Facebook, Twitter, Pinterest?
Are you offering your customers a convenient, user friendly experience that will keep them coming back?
If you've been holding onto that great idea or working in a field that's not your passion, now is a pretty great time to take the leap of faith. There is plenty of support. We are connected 24/7/365 at the intersection of small biz and tech. It's overwhelming but it's also exciting and productive for small business owners. Technology has made our day to day operations so much more efficient and scalable and has made engagement with customers easy and consistent.
The small business playing field is more level than ever before. It's time to up your game and utilize technology to take your business to the next level.