 If you've ever hosted a holiday gathering, you know how hectic it can be. Between the food preparation, decorating, and finally getting to mingle with your guests, your hands are completely tied with hosting duties.
So, if you're the guest this holiday season, it's important to keep the hostess' schedule in mind when selecting what gift to bring to the holiday get-together.
Flowers make a beautiful hostess gift but are sometimes presented without a vase, or worse, in a box. Save your friend or family member the trouble of having to arrange the flowers and bring florals that are already handcrafted. Even better, say "thank you" before your arrival by sending a handcrafted floral design from a local florist. Your hostess will appreciate the thought!
Here are 5 floral hostess gifts to keep in mind this holiday season. From traditional bouquets to wreaths, and everything in between, these gifts are sure to WOW any hostess while giving her extra time to enjoy the party. And who knows, maybe you'll be the one getting that extra slice of pumpkin pie this year.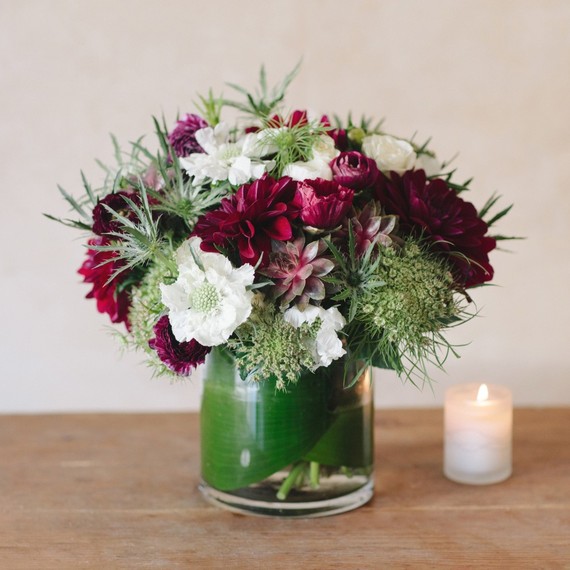 If your hostess is on the more traditional side, she will appreciate a classic bouquet like this one. Look for seasonal varieties and colors that coincide with the holiday. Another important aspect to remember is the size. Choose an arrangement on the shorter side, so you don't have to worry about it overpowering the other holiday decor.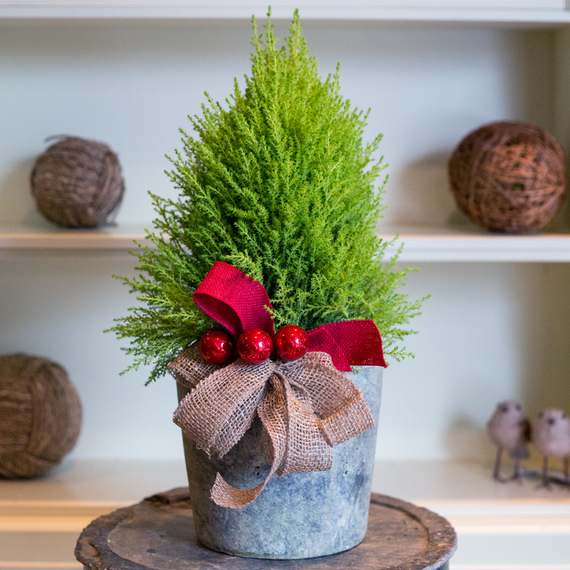 A tabletop tree is the perfect way to bring some extra holiday cheer to a party. These small trees are great for the Christmas-obsessed hostess and are low maintenance in terms of care. Plus, if there's children, they'll love having an extra tree to decorate!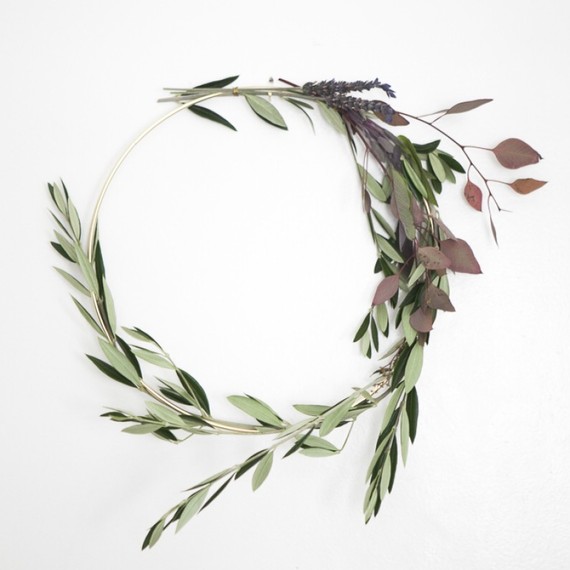 You really can't go wrong with a wreath. They're festive and there's always a door to put one on. It's best to stick to wreaths that are mostly green. That way, your gift won't clash with the style of the holiday home decor.
ART-MEETS-FLOWER ARRANGEMENT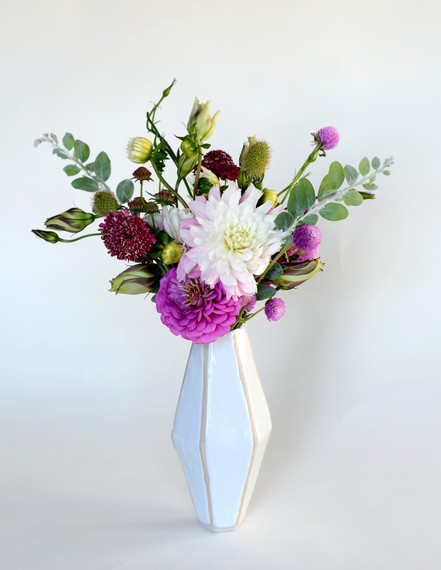 Art enthusiasts will adore a design like this one: flowers arranged in a handmade, ceramic vase. What's also nice about a gift that includes an artistic vase is that the hostess is actually getting two gifts; she'll use the vase for years to come!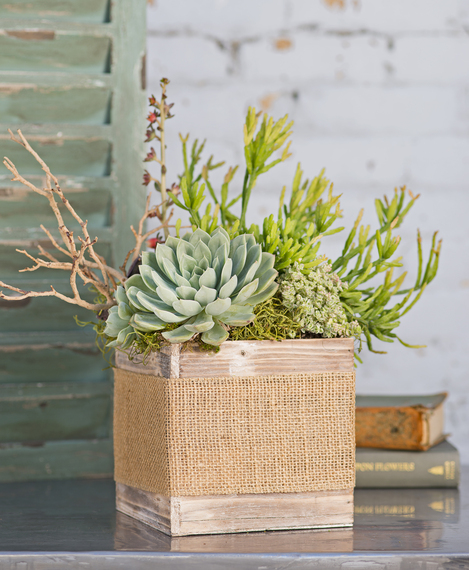 A succulent design is ideal for the hostess who loves plants. Succulents require little water (about once every two weeks) and they've become enormously popular over the last few years. The chances of your hostess raving about her succulent gift on social media are very, very high. #bestguestever
What are you planning to gift for your holiday parties this year?