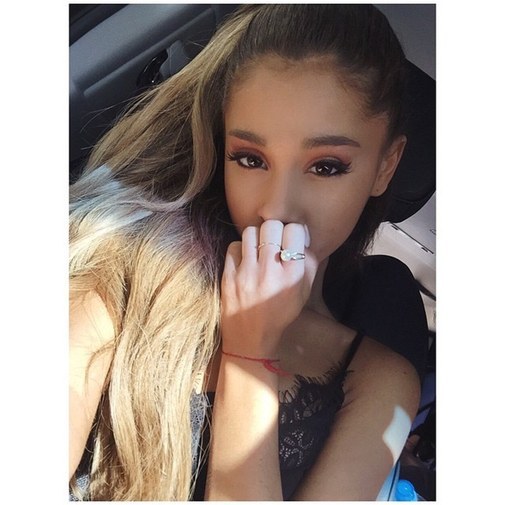 Photo: Courtesy of @arianagrande via Instagram
So you've got your cap and gown, and now it's time to think details. Selecting your graduation outfit has nothing on making your hairdo decisions. For one: your dress doesn't have to contend with the effects of cap hair, a very real phenomenon that's been known to crush the most buoyant of styles.
What exactly constitutes a foolproof graduation hair plan? "You want to keep things modern and cool," celebrity stylist Ted Gibson wisely told us. "You don't want to look too overdone! Keep it simple." His first piece of advice: to deal with cap hair, simply apply a little tap water directly on your roots. Alternately, you can inject volume with dry shampoo -- he recommends carrying a travel-sized version of your favorite formula.
This brings us to attaching the cap, which involves a lesson from Scünci hair ambassador Laura Polko: "Bobby-pin the cap in place, then criss-cross the pins to secure. And make sure they match the cap so they're hidden."
With these two commandments in mind, we rounded up grad-worthy ideas for every hair type and length. Read on for styles that are guaranteed to work just as hard as you did to cross that stage.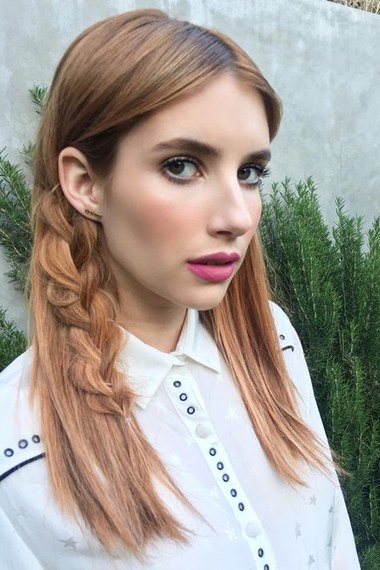 Photo: Courtesy of @riawnacapri via Instagram
1. BRAID-AND-SEEK

For those wondering whether to wear hair down or in a braid, take a cue from the always chic Emma Roberts. Stylist Riawna Capri created this hideaway braid on her: just the thing to offset the tassel on your cap. Pull on the braid to loosen it for a similar effect, and tuck it behind your ear so it peeks out.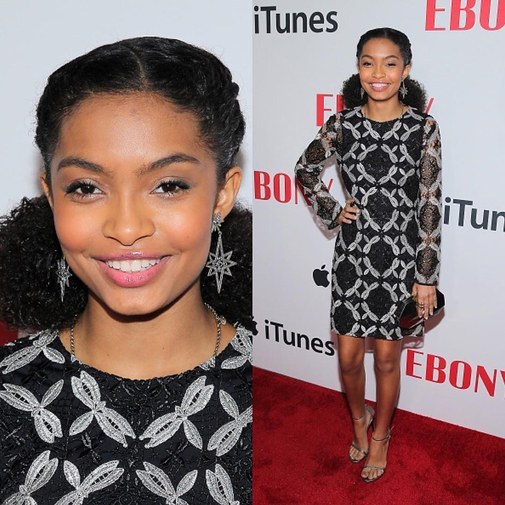 Photo: Courtesy of @yarashahidi via Instagram
2. THE SLEEK TO CURL

This Yara Shahidi red carpet moment is the perfect example of cap-ready hair. It's sleek and pulled back on the top, then transitions to beautiful volume toward the ends. Ted recommends using smoothing shine spray (try SheaMoisture Coconut & Hibiscus Moisture Mist) on natural hair "from mid-length to ends for lightweight shine."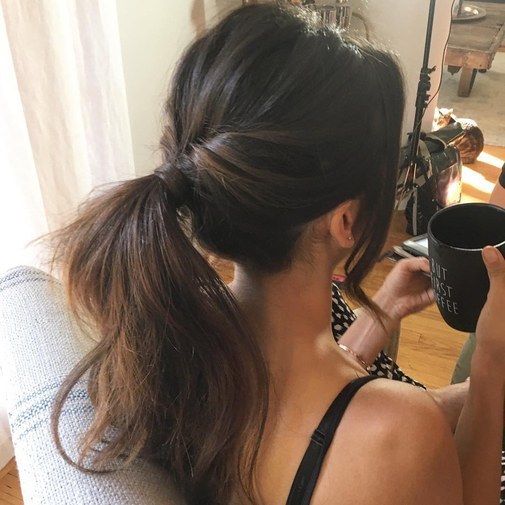 Photo: Courtesy of @riawnacapri via Instagram
3. THE LOOPED PONY

Ted and Laura both recommend wearing hair down for graduation, but -- well, sometimes it gets hot. If you're going with a ponytail, we recommend polishing up the back with a little looping action, like the style Riawna created on Nina Dobrev. The ponytail loops and tucks over itself through the space above your hair elastic. It's both cool -- and cooling.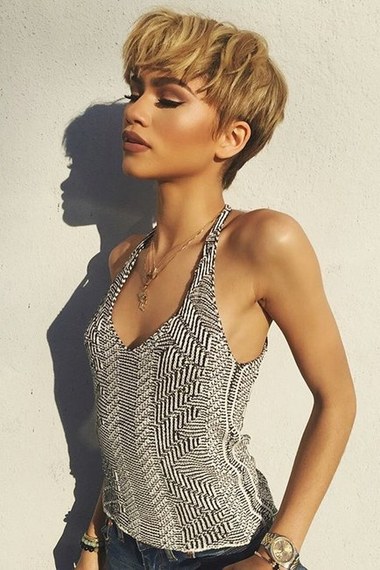 Photo: Courtesy of @zendaya via Instagram
4. PIECE-Y PERFECTION

If you're rocking a pixie at grad, Zendaya is goals. We love how this look mixes piece-y, tousled texture with a touchably soft finish. To hold short styles in place all day, Laura recommends using surf spray to help maintain texture (we love Bumble and Bumble Surf Infusion). "Spritz it when it's wet and then some more when it's dry," she instructs. "Then, scrunch it up."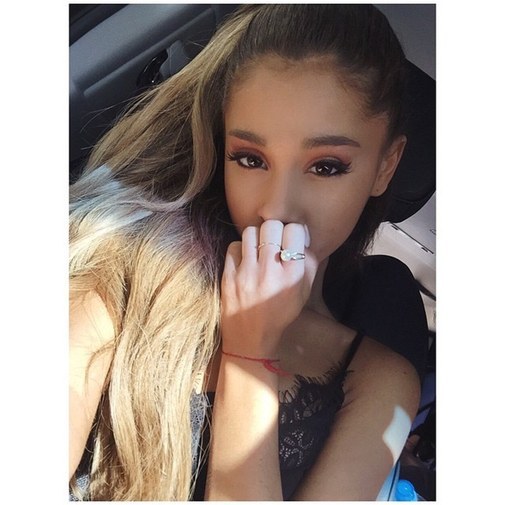 Photo: Courtesy of @arianagrande via Instagram
5. THE GRANDE

Technically, this is known as the half-up hairstyle, but we're going to go ahead and call it the Grande in honor of a certain songstress. Ariana's go-to 'do works great for grad by keeping your hair off your face, but still allowing you to wear it down. For longer styles like this one, Laura recommends keeping everything in place with a light-hold hairspray. "Don't spray too close," she cautions. "Mist the hair from about one foot away."