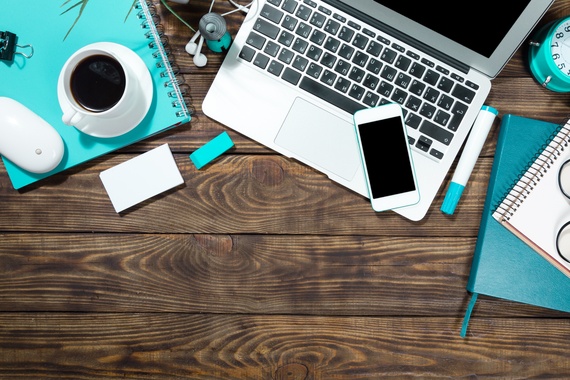 Blogging is serious and unpredictable business, and for a Fashion blogger, that means being picture perfect at the drop of a pin. That, of course doesn't matter if you don't have the right gadgets to capture the perfect new outfit or accessory, to leave your readers lusting for more and the brands calling.
Fashion and technology have been mashed together on many occasions to create gadgets that not only look amazing, but that simply the life of a fashion blogger, by providing the ability to create great images and blogs.
Stay connected at all times, whether you are travelling or simply choosing to work out of the house/office. For $39.99 you receive a small, and portable device, and FREE Wifi.
"Unlike DSL and Cable Internet technology that require physical at home or at the office connections, wireless Internet technology, including Wimax and LTE allow Internet access anywhere, anytime, with any device. Connect your desktop, iPad, iPhone, laptop or any device wirelessly, ensuring Internet access no matter where your life takes you. Whether you need to connect to the Internet from home, the office, coffee shop, hotel, or even at the bar, wireless Internet technology will connect you."
Freedompop.com
Although there are plans that cost more, you can get 500MB through the basic plan free of charge. Up to 8 devices with 12mbps download speeds.
Sabrent Premium 4 Port USB Hub:
The sleek design of this MUST HAVE hub, a fashion blogger's perfect, useful companion. And useful you will definitely find it to be, especially when you start connecting all of your other little gadgets to your laptop, computer, or tablet. How awesome would it be, to be able to connect your devices without having to fidget with a computer, straining to disconnect and connect?
LEDs: 1 x Power; 4 x Status
Data transfer speeds up to 480 Mbps
Four downstream ports support high speed (480Mbps),
full-speed (12 Mbps), and low-speed (1.5 Mbps)
Supports up to 127 devices by daisy-chaining multiple hubs
Maximum of 500mA per USB Port
Reverse compatible with USB 1.1
Driverless installation
Some power-intense USB devices may require a AC-Powered USB Hub (See Model USB-HWPS)
Blogging has definitely created a new generation of photographers. Whether you are a fashion blogger, a food blogger, or even a lifestyle blogger, every image can either compliment your blog posts, or chase potential followers away.
With platforms like Pinterest quickly becoming the leaders in the social game, photography is becoming an important part of blogging success.
A 50mm f/1.8 lens should be a part of your photography kit.
Worried about blurry backgrounds?
Worry no more! Not only will blurry backgrounds be a thing of the past, but you will no longer worry about shooting in low light. Great quality, incredible images, and an unbelievable price will leave you wondering how you could have ever survived without this incredible fashion blogging must have.
Wouldn't it be easier to be able to just grab your phone and be able to take an amazing selfie of yourself wearing the next hottest accessory, to share with your instagram fans without having to worry about quality?
Thanks to the sony cyber-shot QX10, you no longer have to panic if you leave your camera at home, and a picture perfect moment presents itself. The QX10 is a lot more affordable than it's big brother QX100, making it a lot more affordable for the new blogger on a budget.
Clips to Smartphone and Shoots Uncoupled
18.2MP 1/2.3" Exmor R BSI CMOS Sensor
BIONZ Image Processor
Sony G 10x Optical Zoom Lens
25-250mm (35mm Equivalent)
HD 1080p Video at 30 fps
Built-In Wi-Fi and NFC Connectivity
Optical SteadyShot Image Stabilization
Compose and Adjust Settings from Phone
Saves Images on Smartphone and Camera
The QX10's big brother, with a price point to match, the QX100 is definitely for the blogger with a lot more buck to work with, but offers a few more perks that his little brother does not.
Get the shots you want w/ manual control via smartphone
High-quality 30p HD video with low grain even in low light
Impeccable low light performance thanks to large 1" sensor
Bright F1.8 Carl Zeiss lens with 3.6x optical zoom
You don't have to be an experienced photographer to capture these unique images. Simply download the app, and to capture your spacial image, move your phone around various axes.
Popular in the Community