We know, we know: It's cold out. Not just "cold," but that finally-really-winter frigid that makes you feel achey, keeps you at home, and -- more often than not -- makes you feel totally, maddeningly stir-crazy. But fear not, our temporarily housebound readers: The savviest travelers know that winter is the secretly best time to travel. Not only is it alive with all kinds of seasonally-exclusive activities (and we don't just mean skiing), but the cold weather often keeps the crowds away -- leaving you scenic vistas, mountaintop getaways, and wintery cities alike, all to be enjoyed at your unhurried leisure.
Below, a quick round-up of our very favorite winter activities.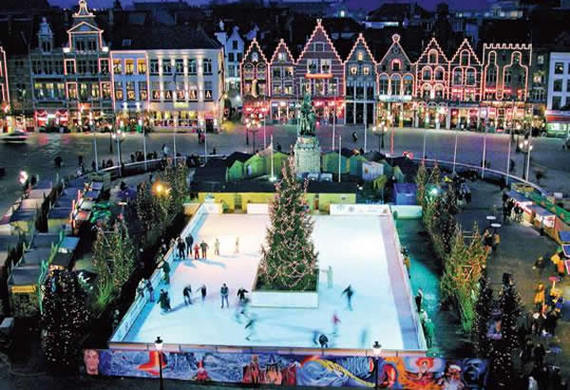 This iconic city of cobblestones and canals is gorgeous anytime of year, but there's something especially sweet about it when there's a nip in the air, a glass of cider in your hand, and a brick of classic Belgian chocolate before you. Don't miss taking a spin on the centrally located ice-skating rink (pictured above) and make sure to leave a full evening free to wander the miles long Christmas market, where you can buy tons of local goodies.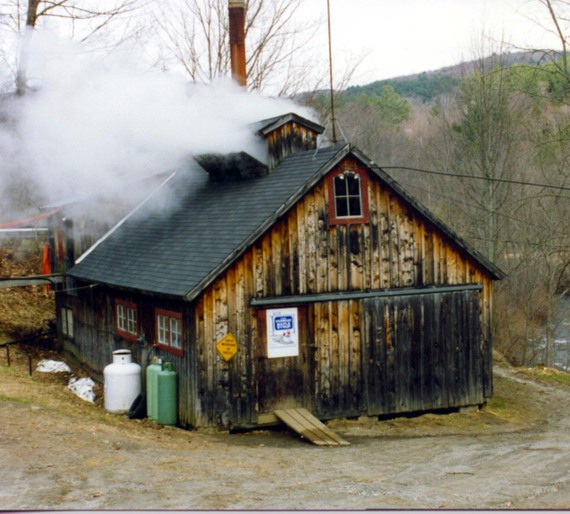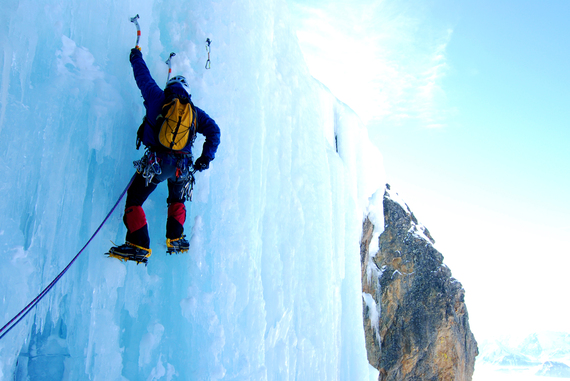 The slopes tend to get crowded, so why not try out a different kind of winter sport? Fear not beginners. There are plenty of savvy guides out there for beginning climbers -- before you know it you'll be scaling frozen mountain faces, waterfalls, and riverbeds alike. Just make sure you have the right equipment. This guide will help you figure out what's best to buy before you go!
For those who like to avoid the super crowded -- and sometimes dangerous! -- downslopes, Denali National Park offers the perfect opportunity for scenic, cross-country skiing. Even you're feeling up to it, the park service will even let you borrow a pair of snowshoes for free. Just make sure you pre-plan your routes! And stop by the homey cabin of Vayable Insider Vivian M., who will cook you a homemade meal before you hit the powder.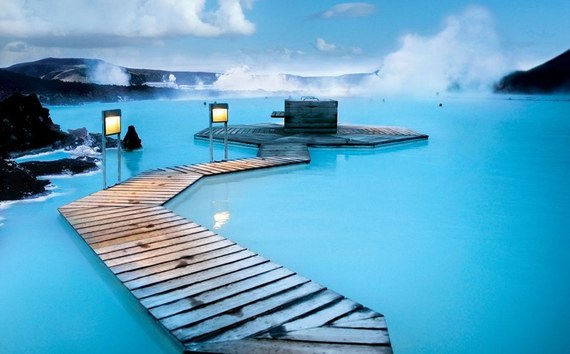 There's no better place to spend a winter's day than nature's natural hot bath. And while you're at it, make sure not to miss the region's other infamous phenomenon: the northern lights.