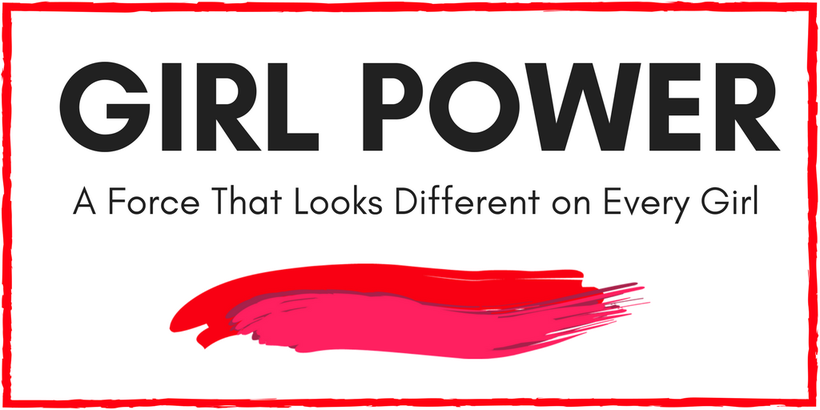 You're already stressed about school and it hasn't even started yet. Sure, you're ready to see your friends, but you have a ton of responsibilities piling up at home and your calendar is already packed with after school activities. To make room for all this, you stop eating healthy, stop exercising or playing sports, and overlook your social life completely.
When we're anxious, self-care is typically the primary thing to go, and that simply makes everything worse. And yes, I know there are tons of self-care and self-help articles out there. However, if you start focusing on only these five tips now, you will be exuding Girl Power by the time school starts. The first one is slightly unconventional, so stay with me:
1. Get your #GirlGang in check. A Girl Gang is a group of fearless ladies who exude self-confidence and believe in building their fellow girls up – not tearing them down. In general, we are all using the word "friend" way too frivolously. They say you are a combination of the five people you spend the most time with. In order to get a really great visual of this, write the names of your top five Girl Gang members on a sheet of paper. Then, next to each one, list the first five qualities they have that come to your mind. After getting a good look at the qualities of your Girl Gang, ask yourself… Is this how you would want others to describe you? Is there anyone who stands out from the others, maybe even in a negative way? I love this activity so much I even included it in my book, Steps to Success: An Empowerment Guide. Surrounding yourself with positive people is one of the best things you can do for you.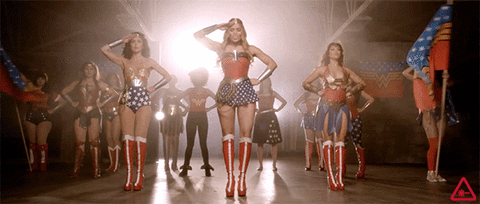 2. Get your Namaste on. This is my favorite self-care method! I love creating a peaceful environment, away from the gossip, drama, and clutter of everyday life. Every time I am feeling anxious, I withdraw into silence for a while. I do breathe meditation, and sometimes even yoga when I'm feeling a little extra. Not only does it have numerous health benefits, but it's great for reducing stress. I felt extremely silly when I first started, but I stuck with it, and now I find myself wanting to meditate anytime I feel overwhelmed, which is a really healthy response to stress. I'm not the only one with this idea, either. Numerous super successful boss ladies swear by meditation, including Katy Perry, Oprah (!!!), and Kristen Bell. Think about including some Namaste as part of your consistent routine! For starter ideas, watch How to Meditate for Beginners.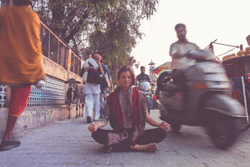 3. Yes, You CAN put down the French Fries! If you have been snacking way too much this summer, then it's time to give your body a break. You don't have to go vegan or never eat loaded nachos again, but simple choices can make a huge difference. I personally struggle with this one, because I seriously love food more than anything. However, I've realized that if I buy healthy snacks then I feel much more obligated to actually eat them. Can't let glorious food go to waste, right? One awesome snack I have discovered is Jouzge. It's a super healthy and delicious throw-in-your-backpack kind of snack (plus the packaging is cute, so that's always a win!) Bonus points: Jouzge has a really great Girl Power message behind it. This sealed my decision to join their Advisory Board. I don't know about you, but it's not exactly encouraging to constantly see packaging with words like "Slim" and "Thin" on it. Jouzge is just about loving yourself… Doesn't get much more Girl Power than that. Plus, they donate a portion of their sales towards "Project Warrior".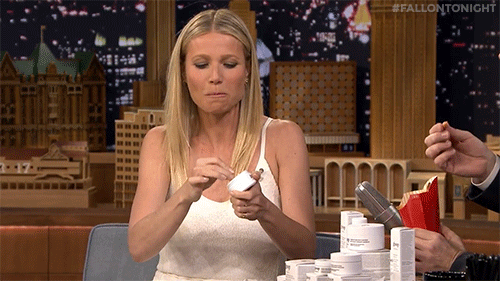 4. Get your ZZZZ's in check. Pulling an all-nighter to study for your science test may seem like a good idea at the time, but the impact an unbalanced sleep schedule can have on our health is severe. Ariana Huffington, publisher of the Huffington Post and all around #CareerGoals says it best in her latest book "The Sleep Revolution". This quote from Arianna really gives a new perspective on how we should view the value of sleep. "The irony is that a lot of people forego sleep in the name of productivity. But in fact, our productivity is reduced substantially when we're sleep deprived." As a self-proclaimed night owl, it wasn't until just recently that I got my sleep schedule in order and I really wish I had done this sooner. Thank you Arianna! Give yourself a time that you absolutely HAVE to be in bed by, and stick to it. Even if you watch TV for a few minutes, being in sleepy time mode a little earlier will really help.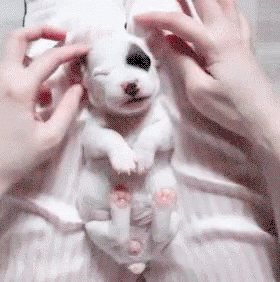 5. You can live without your phone (seriously, you can). Decrease psychological drama and mess by going off the internet for a day or even a week. Self-care is being able to get away from all the interruptions. You WILL survive, and you might even realize you enjoy life better when you live for yourself – not for everyone in your phone. To combat this, I try to be as productive as possible and occupy my time with positive activities. Even if it's something as simple as walking my dog or reading a good book, it's definitely better than living inside everyone else's life. I feel so strongly about this one that I even gave a Ted Talk about it. Because it's really that important.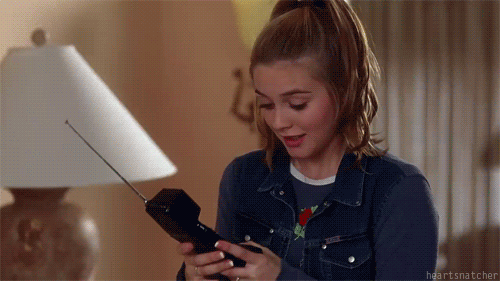 It's never too late to create a better relationship with yourself, and the steps are really this simple. When you're in a good place, you are more productive so never feel guilty about treating yourself like the boss princess you really are. Make this your best year yet!
Calling all HuffPost superfans!
Sign up for membership to become a founding member and help shape HuffPost's next chapter
This post was published on the now-closed HuffPost Contributor platform. Contributors control their own work and posted freely to our site. If you need to flag this entry as abusive,
send us an email
.