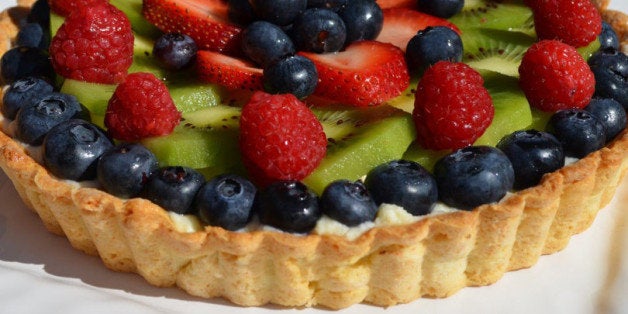 When my son and I were diagnosed with celiac disease in 2011, I ran out and bought several gluten-free baking cookbooks. After multiple failures, I became incredibly frustrated. Of the few recipes that actually worked, even fewer satisfied my cravings for the gluten-full desserts of my not-so-distant memory. I began to experiment on my own and ultimately went to culinary school to perfect my recipe development skills. Upon graduating, I interned and then worked in the Bon Appétit Magazine test kitchen.
Lately it seems more and more people are following a gluten-free diet. It's no secret Celiac disease and gluten intolerance are becoming more prevalent. On several occasions, I've had friends who've gone above and beyond to prepare gluten-free options for my kids and me when they invite us to their homes. While it is never expected, it is always appreciated. It's more than appreciated. It's an unforgettable kindness.
Here are 5 amazing gluten-free desserts you should bring to a barbecue this summer. None of your friends will taste the difference however, you may just touch the heart of someone like me or my kids who wouldn't have expected to be able to eat any dessert they didn't bring themselves.
Chocolate Fudge Pops - the kids will never guess the secret, healthy ingredient in these incredibly rich frozen treats.