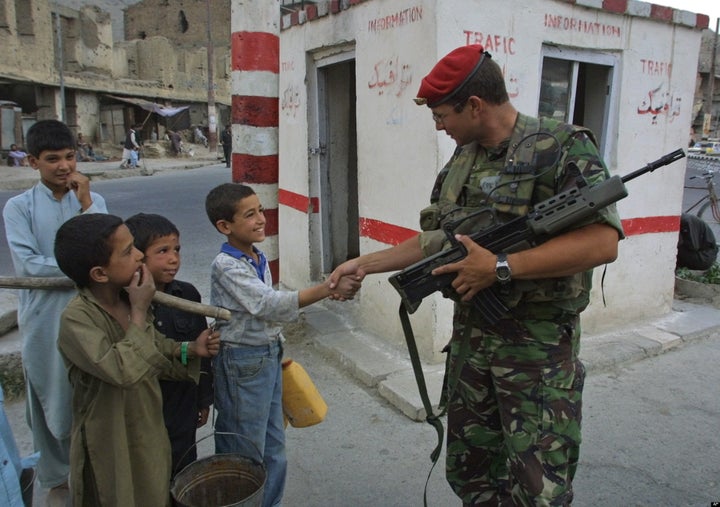 Little by little, individuals and organizations are creating glimmers of hope across a country steeped in war that promise Afghanistan will once again flourish someday. Here are five things happening in Afghanistan that are helping its citizens get back on their feet, and what you can do to support those efforts:
A Nation Of Skater Boys (And Girls)
A co-ed skate park in Afghanistan? It's for real. Australian-founded and Norway/Germany/Canada-funded Skateistan has built a skate park in Kabul that is working to teach children good values, physical fitness, and sportsmanship. Read all about it on Cameron Sinclair's latest blog post. You can contribute to Skateistan by making a donation, buying a t-shirt, or even volunteering (if you're in Kabul, that is).
Women Speaking Their Minds
Novelist Masha Hamilton started the Afghan Women's Writing Project after a visit to Afghanistan in 2008. She saw that Afghan women were quickly losing their independence so she set up a Web site where teachers and writers in the U.S. could mentor female Afghan writers online and post portions of their firsthand experiences of life under the Taliban. Read more about the courageous women involved on the Project's blog or donate to the project so these women can get internet access to post their essays.
Afghanistan For Tourists
Okay, maybe not the first thing that comes to mind, but the UN is touting Afghanistan as a (very) off-the-beaten path ecotourism destination with tattered Buddhist relics, breathtaking mountain vistas and a national park. If you consider yourself an intrepid traveler and want to learn more, watch the short film the UN has produced to entice visitors.
Lots Of Schools In The Middle Of Nowhere
After descending from a climb on K2 in 1993, Greg Mortenson met a group of children in a small village at the foot of the mountain and promised to return to build a school for them. He kept his rash promise, and as of 2009, Mortenson has helped build 131 schools in rural Afghanistan, which provide education to over 58,000 children, most of whom are girls. His efforts have been documented in the New York Times #1 bestseller Three Cups Of Tea. You can volunteer or fundraise for the Central Asia Institute. Or, join Mortenson's domestic fundraising and cultural education campaign, Pennies for Peace.
Calling all HuffPost superfans!
Sign up for membership to become a founding member and help shape HuffPost's next chapter