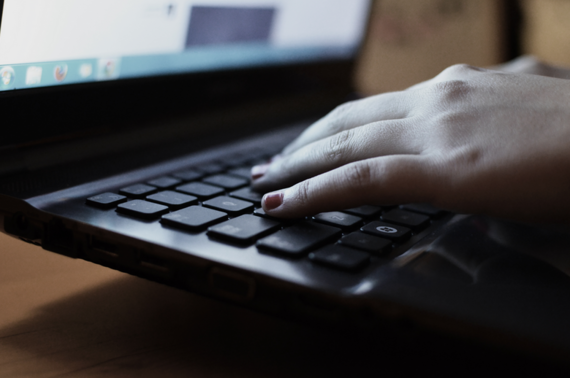 Setting up an online presence is one thing, but getting noticed is another. Its like the difference between setting up shop somewhere and putting up a signpost. In the former, you have a presence and in the latter, you are noticed. When your target audience notices your business and what you offer, you start building a loyal following and patronage.
Because of the importance of being noticed so many strategies have been developed to make this happen. One of the most popular and effective strategies is Search Engine Optimization (SEO). We all know that SEO helps to boost the visibility of your business website on major search engines like Google, Yahoo or Bing. According to Mike Zhmudikov, chief SEO strategist at Seologist LLC "The essential step following a website development is to put it on SEO rails and let the world know about your brand online".
Using the right keywords, link structures and Meta tags among others can help you get to the first page of Google's search results. Although SEO is great, it's not the only way to get your business noticed.
Below are other methods available to make this happen.
1. Create Shareable Content
When you create content that your target audience will love to share, it increases your reach. But first, there are a lot of factors that will make your content shareable. One of them is to create valuable content that solves your target audience's problem. People are searching for solutions to their problems all the time, so content that solves their problem will be shared.
Content that is easily digestible is more prone to being shared. So content in the form or videos or images like infographics, are ideal forms of content that make it easy to digest valuable information.
To help increase the propensity to share, set up your social sharing links in strategic places and have a compelling call to action to your target audience to get them to share your content.
2. Partner With Businesses That Have A Stronger Online Presence
If you want your business to get noticed online, then one of the best ways to do this is to work with those who have a stronger presence online. This is just like joining an online mastermind group. You can get really creative with this. This works where you and the other business owner have the same target audience but offer complementary services or products.
Imagine that you're a videographer who has a course on creating great video ads. You can partner with someone with a strong online presence, who has an online course on marketing, and offer to do a bonus course on using videos and pitch your own course.
Such a partnership will make more people online know about you and your business. Strategically mentioning your website and how you can be reached online will make those interested in your business go to your website.
There are millions of people who log into social media every day. If you want to be noticed on social media, you need to make sure that you make valuable posts on the social media platforms where your target audience hangs out.
Consistency is key. You need to note that aside from posting valuable content on a daily basis, you must also engage with your target audience, create a platform or page for conversations, direct suggestions and complaints. This will make it possible for you to build a solid relationship with your target audience.
Once they are satisfied with what you have to offer, they will make sure to talk about your business. Truth? It's not your business that they are struggling to accept, it is you. If they accept you (in your approach to reach them), they would accept what you bring along.
Online communities like Facebook groups are a great way to increase your visibility online. When you work towards building a community online, more and more people will know about you. Building a community is not a strategy that stands on its own. It is something that works with the help of being active online.
The idea behind this strategy is that as you reach out to people and encourage them to join your community you are building; a ready audience with whom you can share your content, products or services. One major key to building a vibrant community is engaging them in worthwhile activities and content relevant to them, not your business.
5. Enhance your list building efforts
One of the best ways to build your email list is to use a lead magnet. Lead magnets can be in form of PDFs, videos or checklists. The idea behind this strategy is to use your lead magnet as a way to let more people get to know about you.
This strategy works when you're offering a lead magnet that will solve your target audience's problems and it gives results. This will make more people attracted to your product and thus more people start to notice you online because they want your opt-in.
The fact is that you need a roadmap for your business if you want to really make a buzz online, you need to observe what others are doing and what you need to start doing, you have to be open to the fact that your road map will change frequently as well.
Everything may not work for you, but something sure will, be courageous enough to keep trying till your name rings a sure bell.
Calling all HuffPost superfans!
Sign up for membership to become a founding member and help shape HuffPost's next chapter