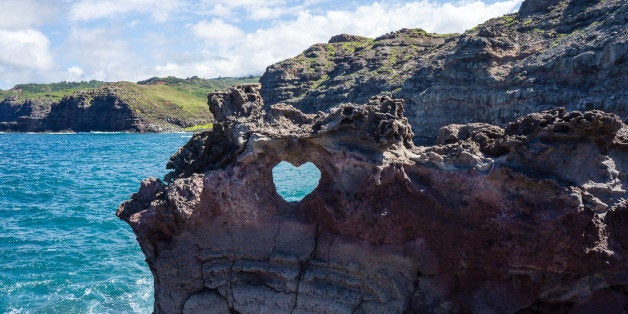 What do you have planned for Valentine's Day? Since Valentine's Day falls on a Saturday, you've got the perfect excuse to forego that fancy restaurant and prix fixed menu for some outdoor adventure. Here are five ideas, for five different Hawaiian islands, designed with the adventurous romantic in mind.
Watch the sunset and stargaze with hot chocolate and a warm blanket on the Big Island

The Big Island of Hawaii is filled with wonderment, from the glow of the lava lake in Halemaumau Crater to the black sands of Punaluu Beach. The drive up Saddle Road to the top of Mauna Kea is one experience that is best done shared. At the top, it will feel as if you are visiting some other worldly place.
Soak in the sunset at the summit and then drive back down to the Mauna Kea Visitor Information Station, where you can stargaze to your heart's content. Put your Hydroflask to good use by filling it up with hot chocolate to share. Now snuggle up under a blanket and keep an eye out for shooting stars.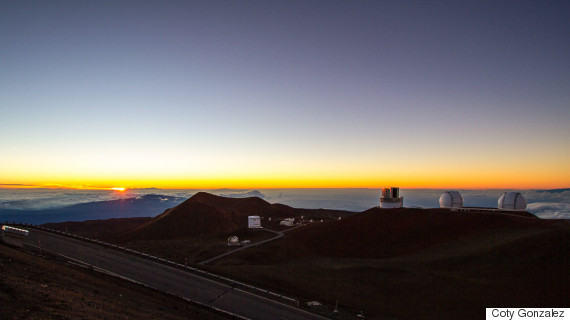 Search for the Heart Shaped Puka on Maui
Many people hike down to the Nakalele Blowhole, but few people notice nature's handy work just a few feet from it. To the right of the blowhole is what locals would call a puka, or hole. This puka is naturally carved into the shape of a heart. The short trail to the heart shaped puka is rocky, so holding hands is a must.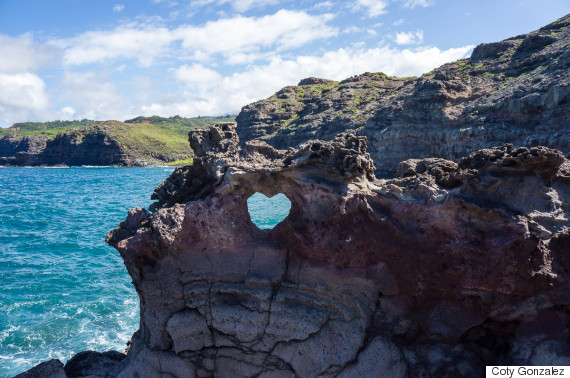 Enjoy a picnic with a view of the Sweetheart Rock on Lanai.
There's more to Lanai than the poolside Evian spritzes at the Four Seasons Resort at Manele Bay. The explorer at heart will want to check out the Sweetheart Rock (Puu Pehe) lookout. Hawaiian folklore says that a young Hawaiian warrior took his life here by jumping off Puu Pehe when he lost his princess.
Don't be that guy. Instead, fill your hiking bag with some sweet goodies and enjoy a romantic picnic instead.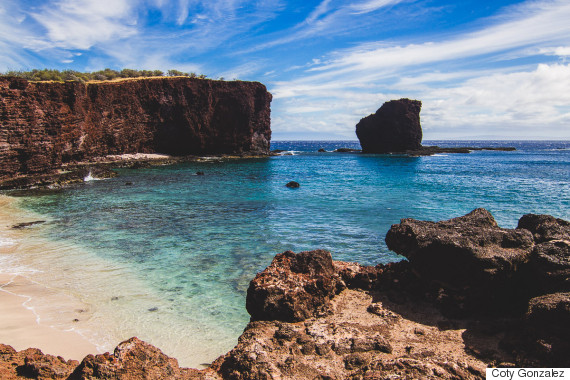 Go on a kayak adventure to the Mokulua Islands on Oahu
Lanikai in Hawaiian means "heavenly sea," so it's no wonder that Lanikai Beach is often mentioned as one of the most scenic beaches in the world. In the distance are the Mokulua Islands, often referred to by locals as "Mokes." For a full day of adventure, rent a two-person kayak for you and your favorite someone.
Once you land on Mokes, find your own secluded spot and romance away. Don't forget the sunscreen.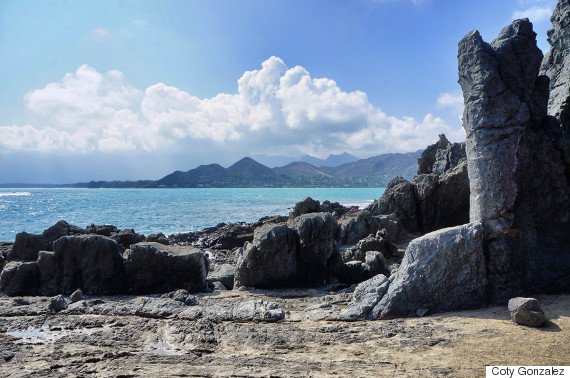 Search for waterfalls and photograph the North Shore of Kauai
Kauai is known as the Garden Isle, and this romantic drive will show you why. The North Shore is lush and breathtaking. The view of the Hanalei taro fields is a dream come true for landscape photographers. If you're lucky, the peaks of Hihimanu, Namalokama, and Mamalahoa will be draped with blissful waterfalls.
Time your drive right and you'll be able to catch the sun as it sets over the Na Pali Coast. Have some fun and bring along an old analog camera to take photos of you and your love. Develop the film when you get home and relive every moment.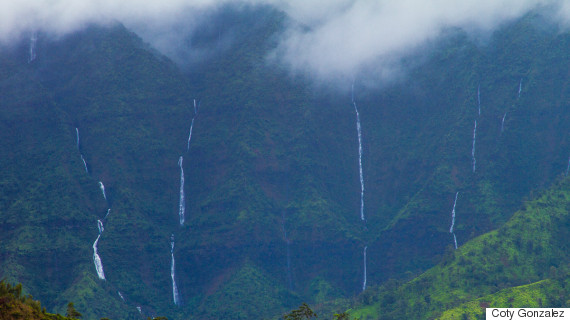 Calling all HuffPost superfans!
Sign up for membership to become a founding member and help shape HuffPost's next chapter